Platform Demo – InMoment On-Demand Demo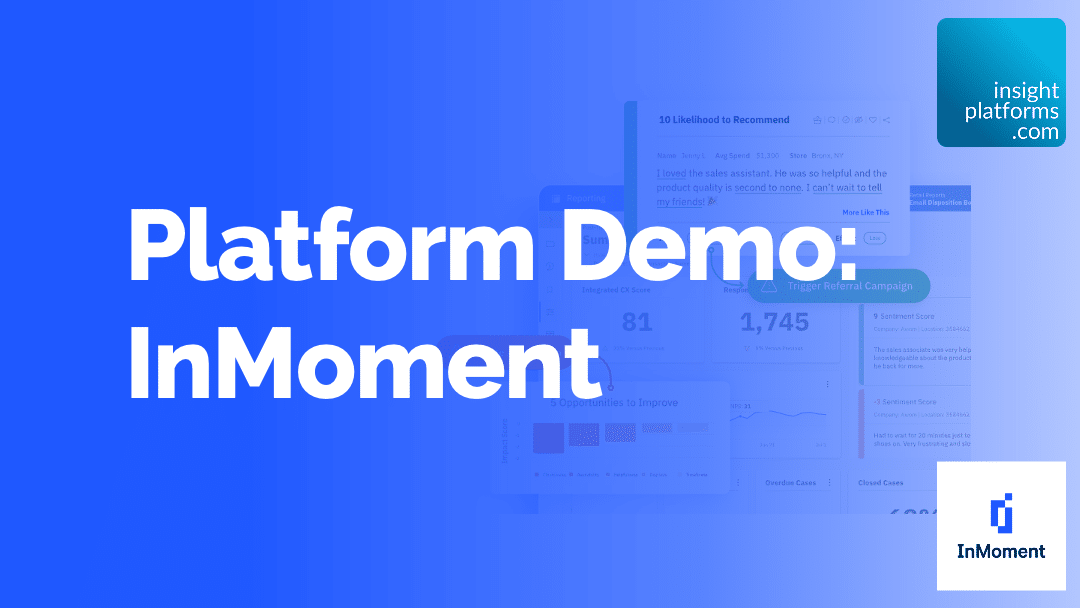 On-demand demo of the InMoment platform
Take Actions that Deliver Measurable Business Outcomes with Integrated CX.
This demo of InMoment's XI Platform will give you overview of the key functionalities of this market leading software, which connects the critical aspects of the customer experience.
Discover how to:
Please login below or register for a free Insight Platforms account to watch videos.