Directory, learning and events for modern research & analytics
Popular topics:
Demo Days: July 5th – 7th
See live demos of the latest research tech innovations
Insight Platforms Demo Days are showcase events for the latest innovations in research, analytics and experience management. The next event will take place between July 5th and 7th 2022.
All the tools, partners and knowledge you need
Comprehensive directory
Find over 1,200 software, data and service providers in hundreds of specialist categories.
Learning resources
Understand new technology and methods with expert articles, videos and ebooks.
Live events
Join sessions and connect with speakers at virtual summits, Demo Days and webinars.
Training courses
Master new skills with live and on-demand courses by expert instructors.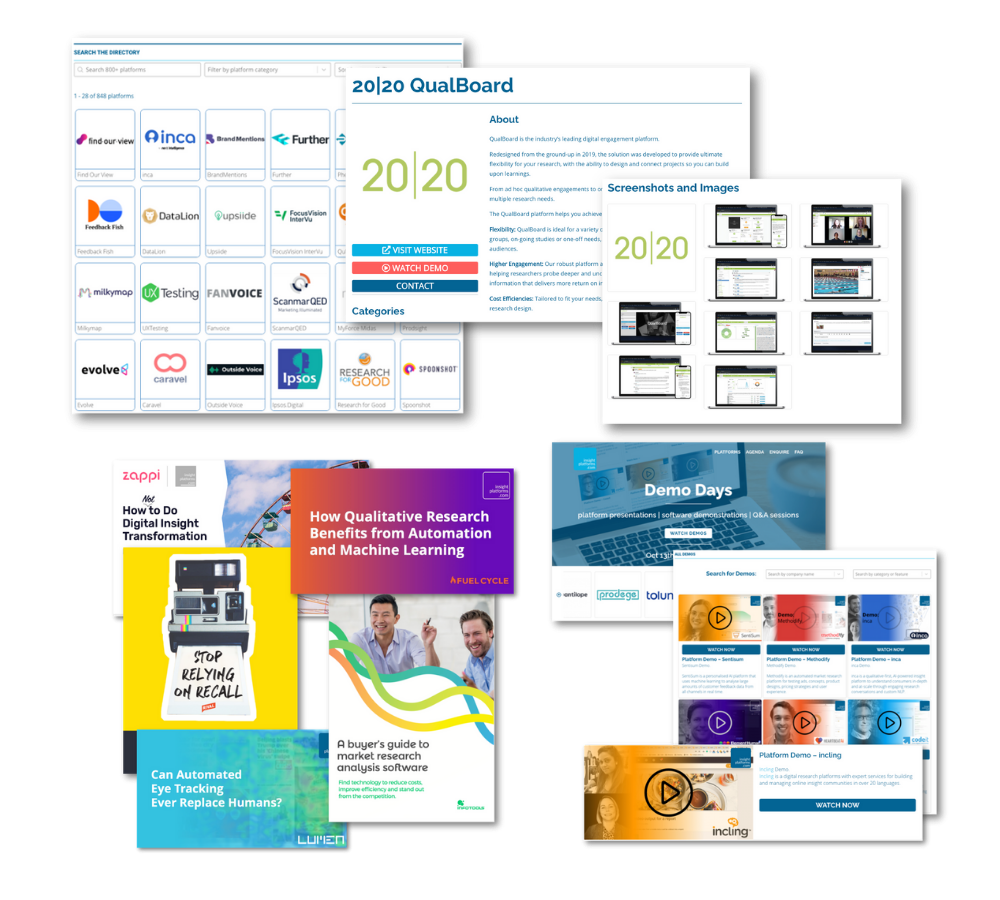 Featured Companies