Directory, learning and events for modern research & analytics
Popular topics:
Featured companies
Element Human is a customer understanding platform that blends question data & biometrics (eye-tracking, facial coding, implicit response) using Human AI.
All the tools, partners and knowledge you need
Comprehensive directory
Find over 1,200 software, data and service providers in hundreds of specialist categories.
Learning resources
Understand new technology and methods with expert articles, videos and ebooks.
Live events
Join sessions and connect with speakers at virtual summits, Demo Days and webinars.
Training courses
Master new skills with live and on-demand courses by expert instructors.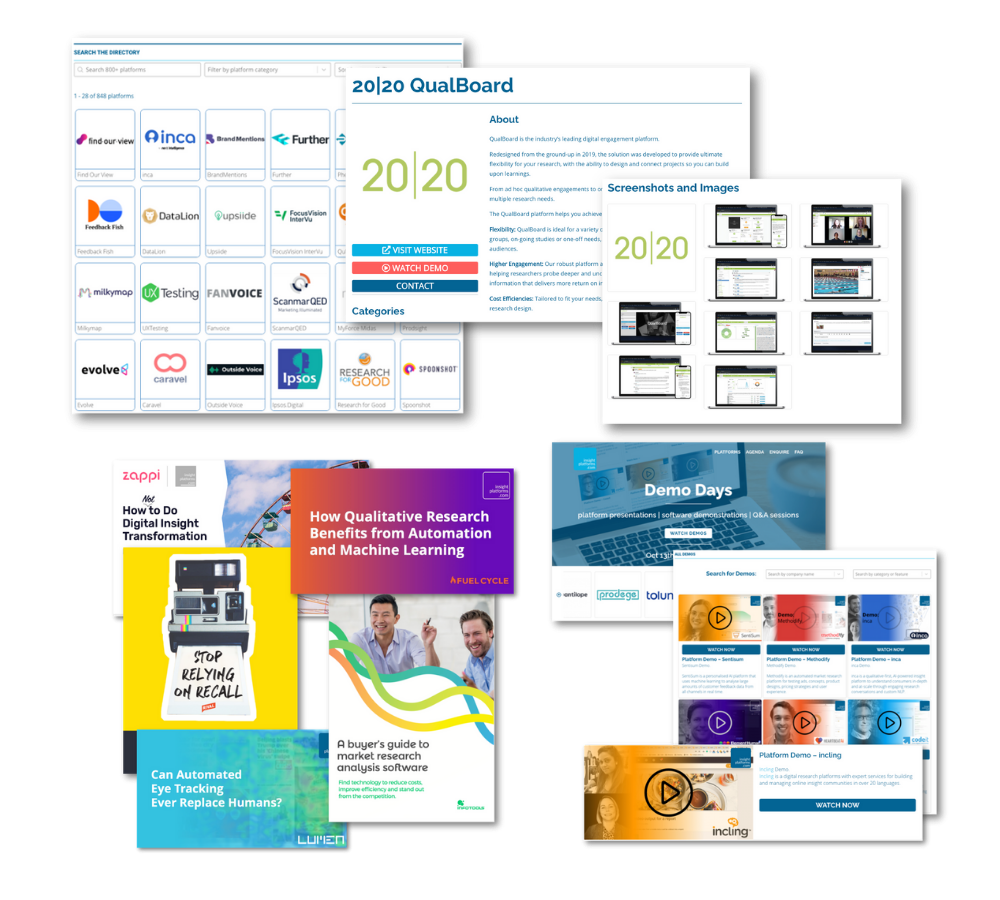 Featured Companies