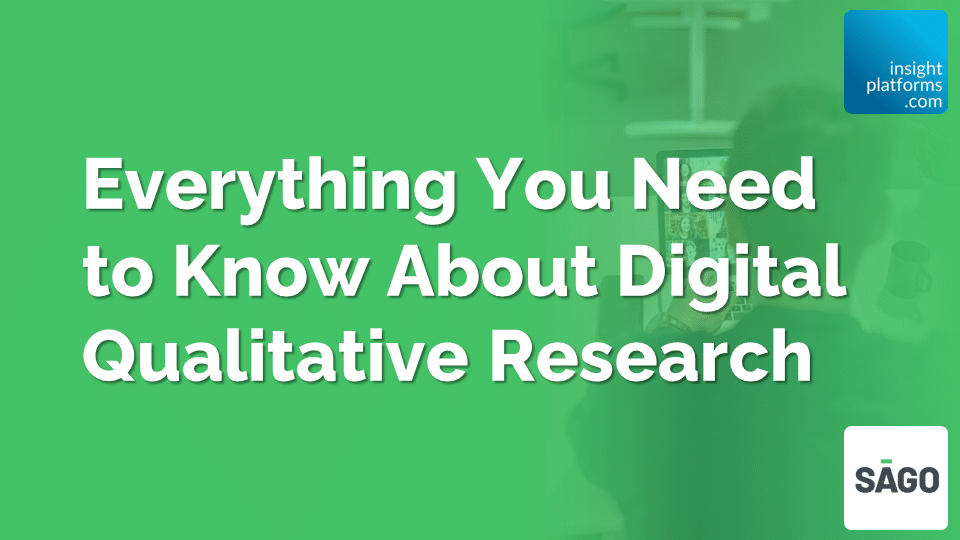 Everything You Need to Know About Digital Qualitative Research
With Sago
Agile Qualitative Research
Remote Qualitative Research
Qualitative Research
Qualitative Data Analysis
Online Qualitative
Mobile Qualitative
Learn about digital qualitative research in this ebook from Sago, with explainers on essential methods and tips for choosing the right tools.
Navigate the rapidly evolving world of consumer engagement by leveraging the power of digital market research.
This is your go-to resource for understanding the technology and strategies needed to connect with consumers in this ever-changing landscape.
Delve into various aspects of digital qual, including: