Platform Demo – Caplena On-Demand Demo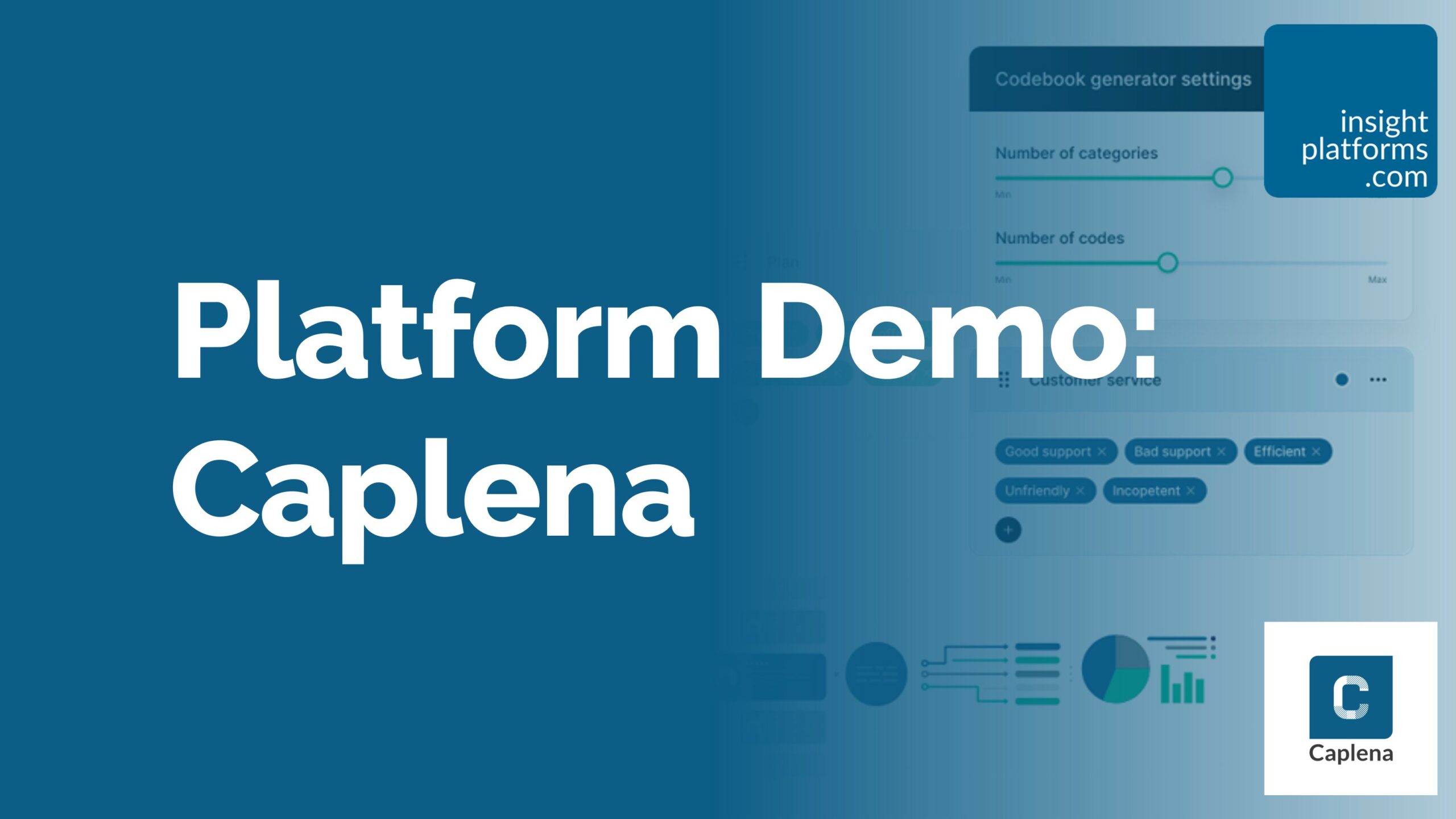 On-Demand demo of Caplena – the AI based solution for analysing open-ended text data
Caplena uses Augmented Intelligence to drastically reduce the amount of time it takes to analyze large amounts of free text from reviews, or responses to open-ended questions.
Within minutes Caplena identifies topics and auto-tags your entire dataset, freeing you from repetitive categorization.
Please login below or register for a free Insight Platforms account to watch videos.