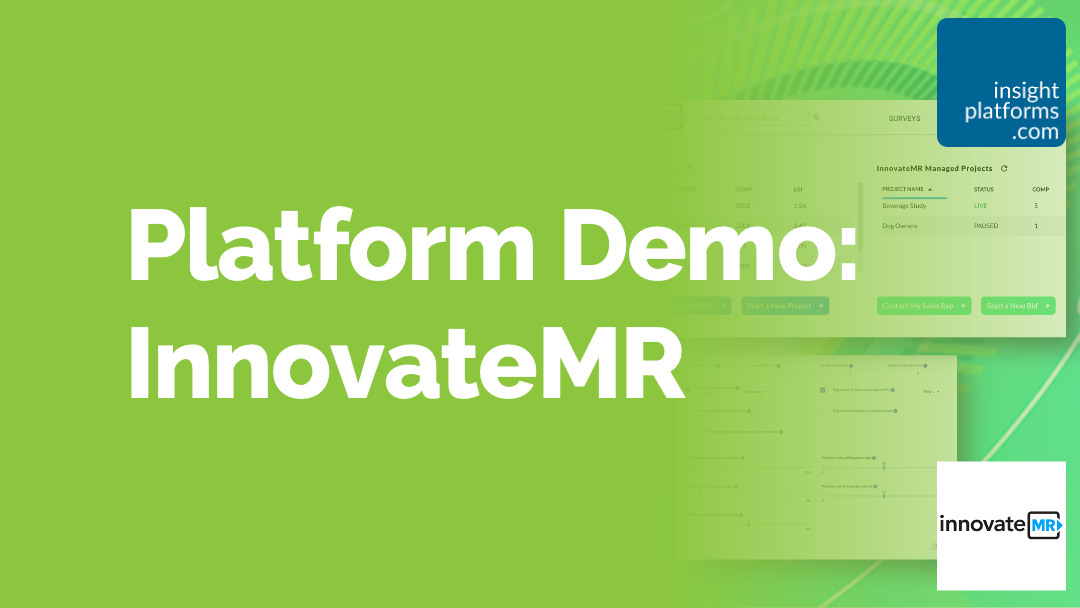 InnovateMR is a fiercely independent sampling and ResTech company that delivers Faster Answers™ from business and consumer audiences utilizing technologies to support agile research.
As industry pioneers, InnovateMR connects organizations with targeted audiences around the world and develops forward-thinking products to support informed, data-driven strategies, and identify growth opportunities.
InnovateMR's Vision Suite™ offers researchers a comprehensive collection of next generation products designed to execute against all aspects of the research process including survey design, sample procurement, field management, fraud mitigation, and reporting.
Please login below or register for a free Insight Platforms account to watch videos.
InnovateMR
is a sampling and ResTech company whose Vision Suite™ automates the research process across surveys, sample procurement and reporting.