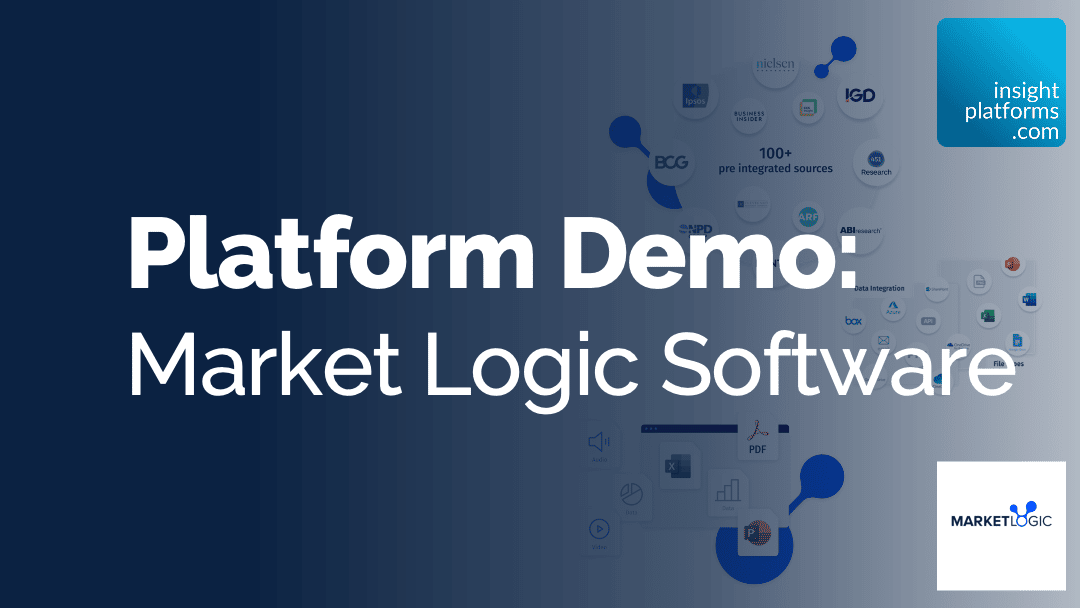 See how the latest innovations in Generative AI will drive more value from consumer insights
In this session, Olaf Lenzmann – Chief Innovation & Product Officer – introduces new ways to search, analyse and distribute insights throughout organisations.
He shows how Generative AI creates conversational interfaces for knowledge management so that any team can find the insights and data they need – just by asking questions in natural language.
Market Logic's software enables consumer-centric decisions with a powerful Insights Engine, a comprehensive Digital Insights Workspace, and an intuitive Business Assistant.
An Insights Engine connects all your consumer and market data and tools to leverage existing investments. A Digital Insights Workspace enables experts to search and research new insights, and to present these to the business in engaging ways. A Business Assistant then equips decision-makers to easily find insights in news, knowledge and reporting.
Market Logic's technical leadership has been recognised with the 2019 MRS Best Data Solution Award with Tesco, and the 2020 BIG Innovation Award with Visa. Forrester Research also named Market Logic a leader in the 2019 Market and Competitive Intelligence Solutions wave.
Please login below or register for a free Insight Platforms account to watch videos.