A Guide to Successful Innovation: From Ideation to Validation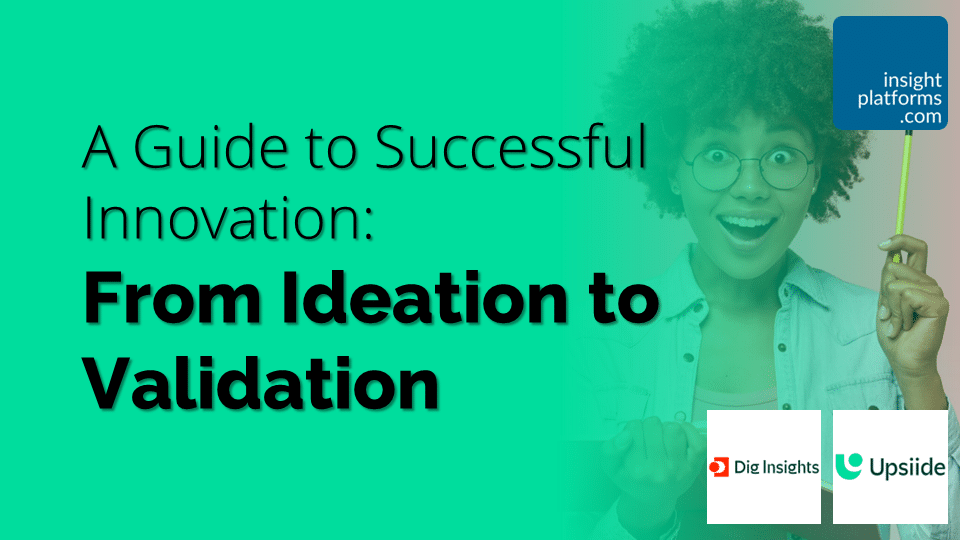 Innovators rejoice!
In this guide, Dig Insights and Upsiide show you how to launch strategic innovations. From ideation to validation, the world's fastest growing companies rely on consumer insights to save time and money before they go-to-market.
Find out how to set objectives, develop fresh ideas, and prioritize innovations with the highest potential to succeed in-market using real sales data.
You will learn:
Please login below or register for a free Insight Platforms account to download ebooks.
DIG is a tech-enabled insight and strategy consultancy that's on a mission to help insights teams work smarter.