Get the Guide to Free Software for Surveys, Qualitative, UX Research, CX Feedback, Data Analytics & More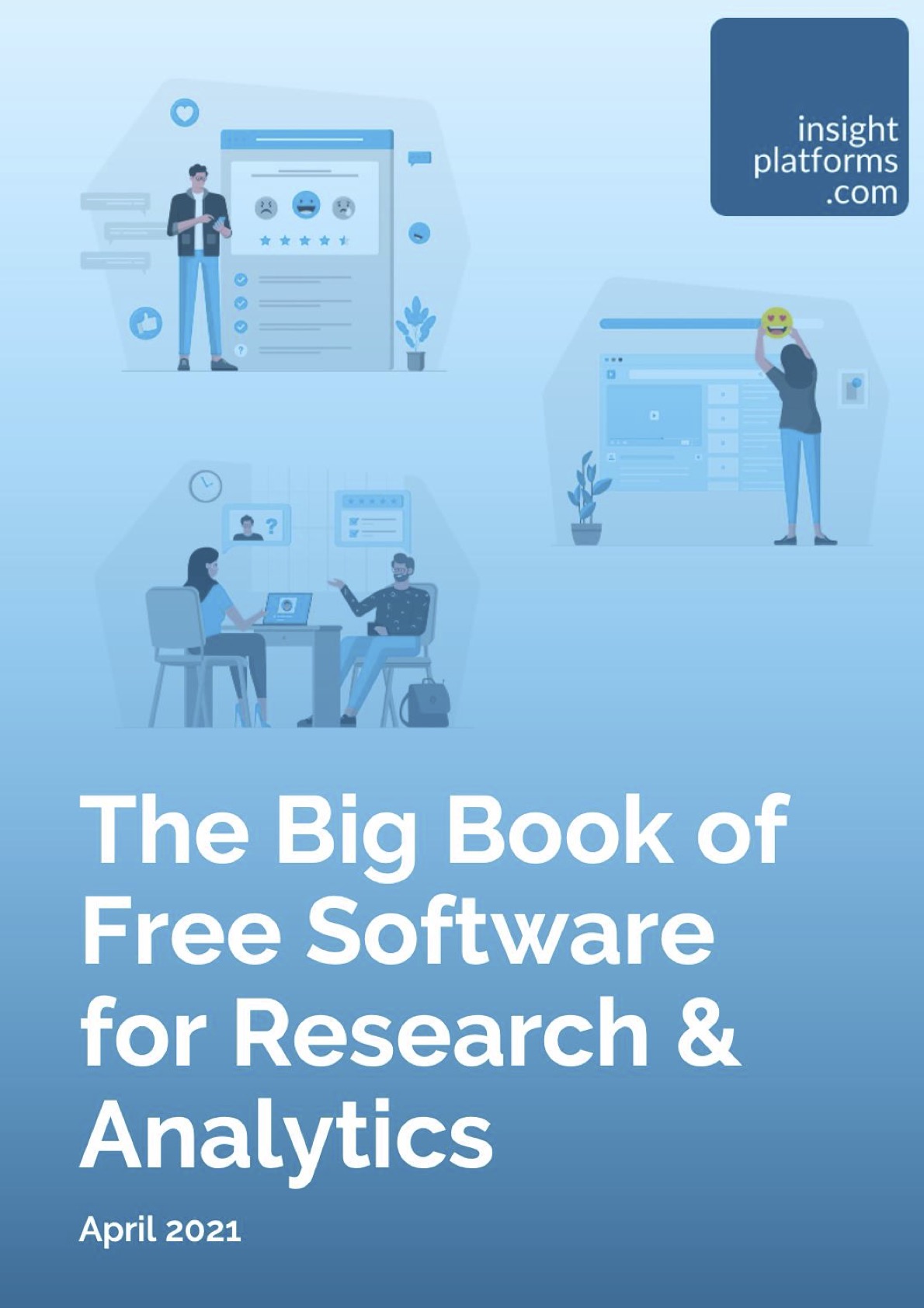 Free software is eating the world.
HubSpot offers a free CRM platform for up to 1 million records. Mailchimp lets you have 2,000 subscribers without spending a penny. Slack's free plan gives you 10,000 messages before you have to pay.
And now there are dozens of free software tools for research and analytics with generous usage allowances.
You no longer need deep pockets to buy software for user and market research, customer experience feedback, A/B testing, product analytics or data visualisation.
Packed with useful tools for startups, freelancers, agencies and research teams, The Big Book of Free Software for Research & Analytics is an indispensible handbook for anyone who wants to understand.
Download it now. For free. 
You need to sign in with your Insight Platforms account to download this ebook.
Please login or register. It's free.
Find free software for survey, qualitaitve and UX research; CX feedback; data visualisation; product analytics; text and image analytics; and desk research sources.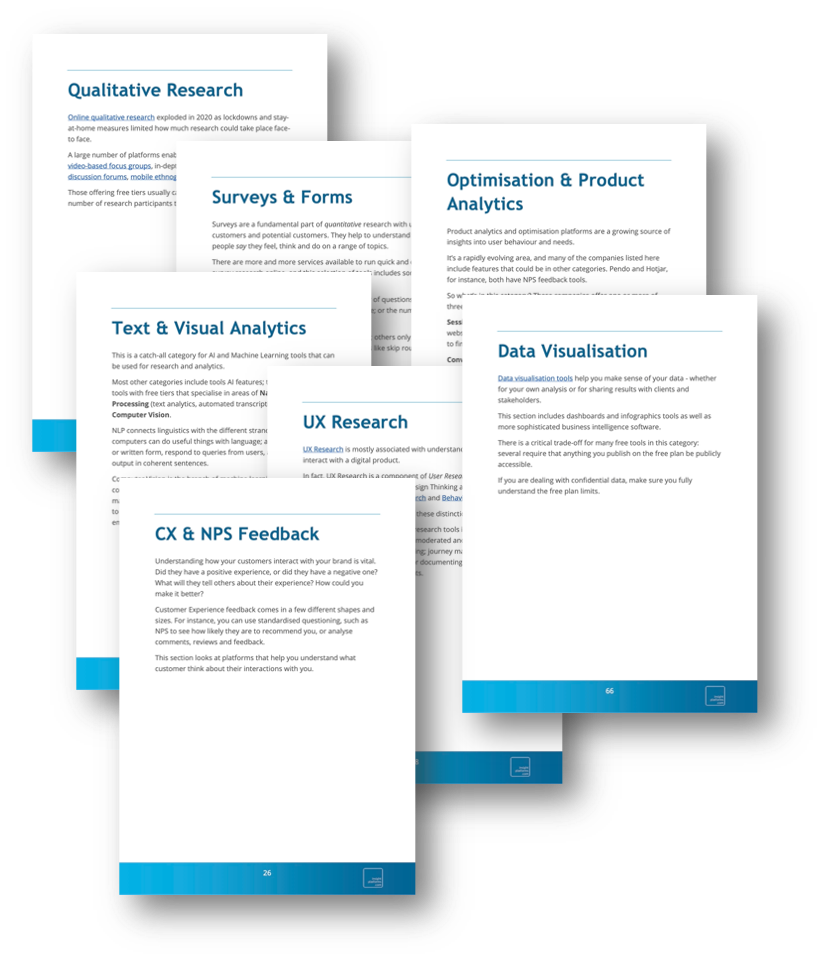 From household names to unknown startups, see the companies that are democratising research and analytics by making their software available for free.