Community 2.0
Mobile-First Community Research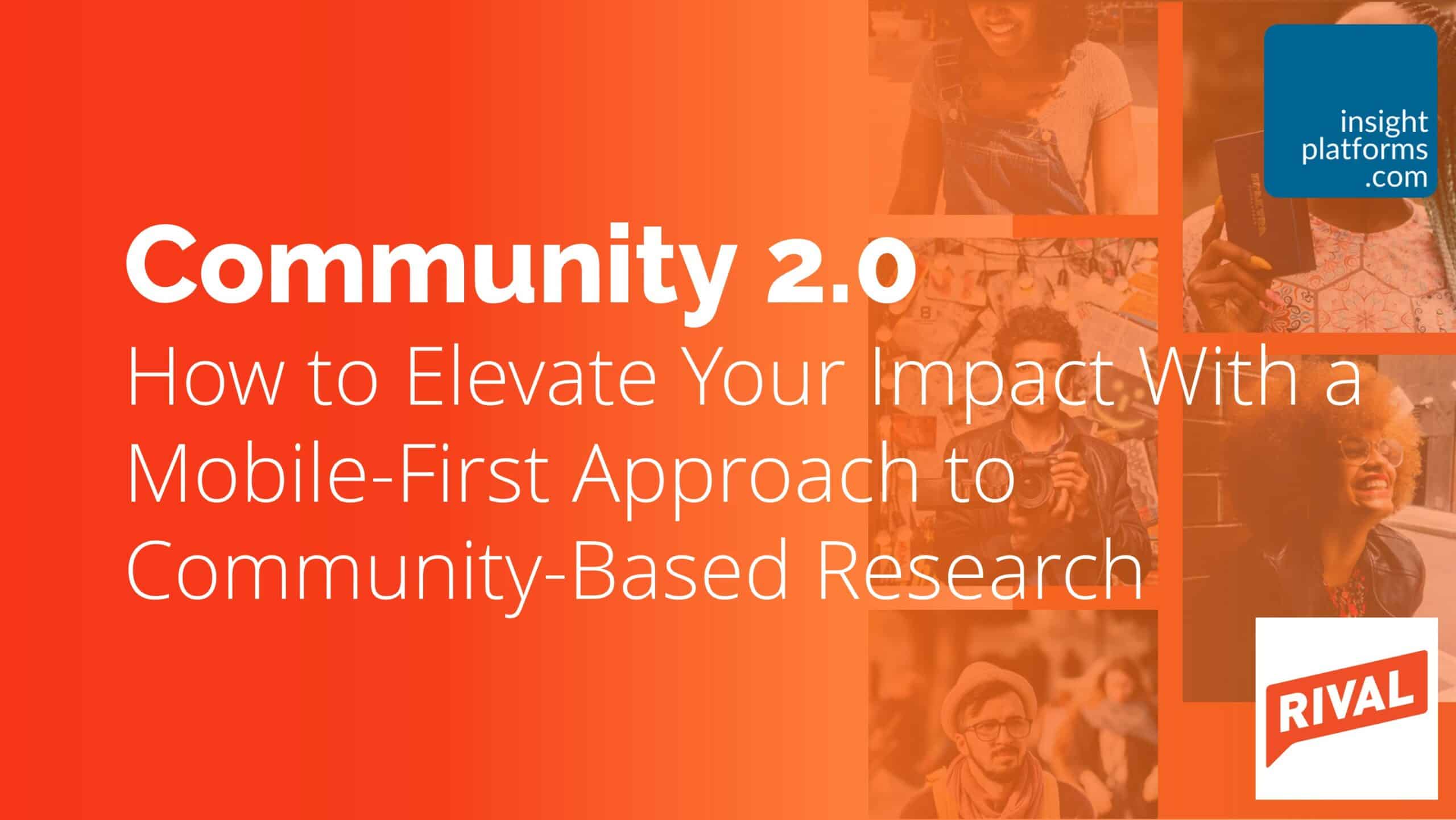 Insight Communities are Overdue an Overhaul
More than 60% of market research teams still use insight communities today, according to a 2022 GRIT Report. But while they remain popular, communities (or "market research panels") have become cumbersome to manage.
It doesn't have to be that way.
This e-zine from Rival Technologies reveals "Insight Community 2.0" – a no-stress approach to conversational, chat-based community research.
Through research-on-research studies and real-world examples, you'll learn how to use your community to maximise your productivity, agility and budget – and make a bigger impact in your company.
Download now to learn everything you need to know to get more of your insight community:
Please login below or register for a free Insight Platforms account to download ebooks.
Rival Technologies
is a mobile market research platform with digital experiences  that inspire people to share deep, rich and actionable insights.