How Spotify used an insight community to better understand Millennial & Gen Z listening habits

You have usage data in abundance. But how do you understand the context in which your audience is listening?
Spotify needed to know the nuance of Millennial and Gen Z behaviour to better target their brand and products.
Two thousand consumers, two months, one insight community
This case study from Recollective shows how Spotify and research agency YPulse used an on-going insight community to explore the listening habits of these two critical youth segments.
Download it now to understand how they did it, what they learned and why a mobile community was the ideal way to uncover fresh insights.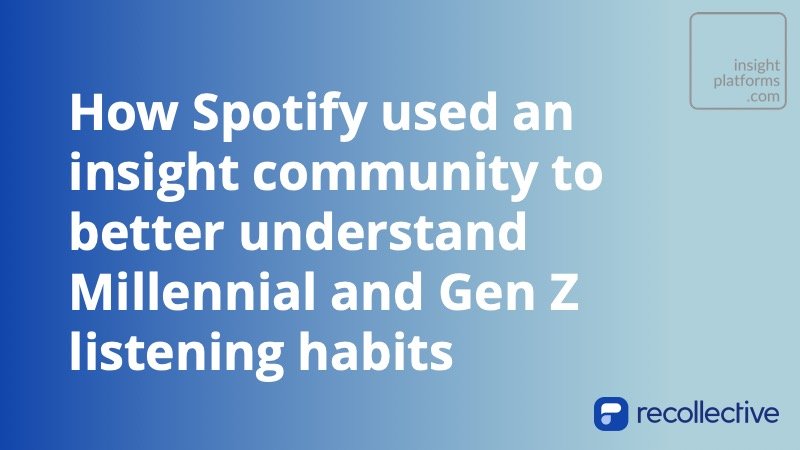 You need an Insight Platforms account to download this content.
Please login or sign up for a free account.