Ebook: Rival Technologies
The Guide to Creating Effective Chat Surveys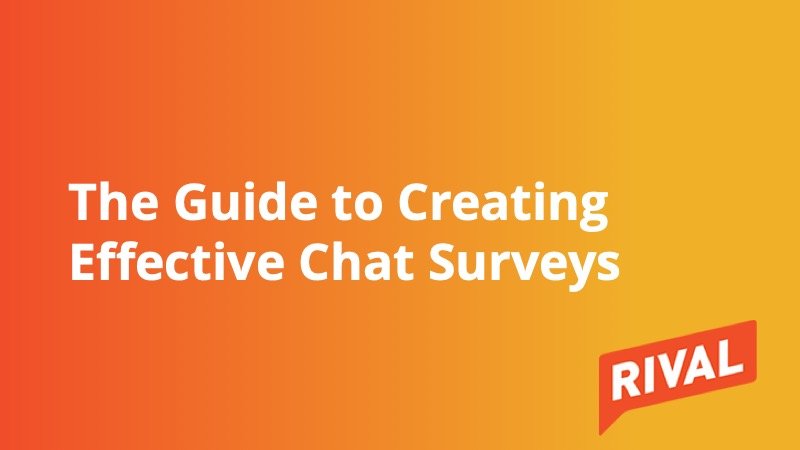 You need an Insight Platforms account to download this content.
Please login or sign up for a free account.
It's time to rethink online surveys
Chats are set to disrupt the future of survey research.
Created for the mobile-first generation, chats are conversational surveys hosted through messaging apps, social media and web browsers. Compared to traditional online surveys, chats are more friendly 😄, informal and shorter—and they get significantly higher response rates. 🙌
To maximize the value of chats, you can't just copy your online survey. In this ebook, market research experts 👩👩 from Rival Technologies share the secrets to transforming your online surveys into chats that provide a better experience to research participants and deliver richer insights to your company.
Download the ebook now to learn how to:
✔️ Rewrite your survey questions for mobile-first consumers
✔️ Use emojis 😍, GIFs and 📹 videos to enhance the respondent experience
✔️ Let research participants submit 🤳 photos and videos
✔️ Get in-the-moment insights by sending highly relevant and timely chats