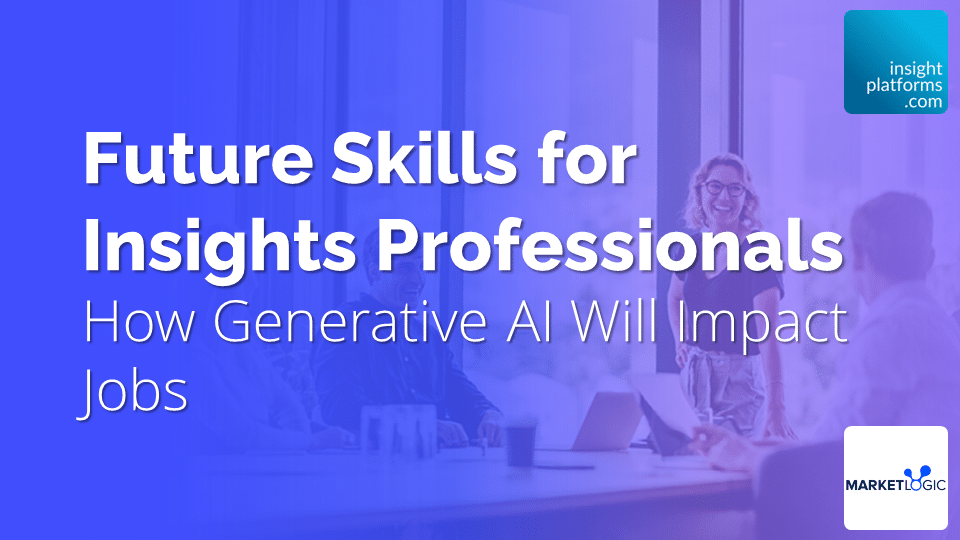 Future Skills for Insights Professionals: How Generative AI Will Impact Jobs
Generative AI
Artificial Intelligence
Insight Transformation
Conversational AI
NLP (Natural Language Processing)
Machine Learning
Which skills will insights professionals need if they are to stay relevant in the era of Generative AI?
Generative AI is transforming the consumer insights and market research industries, and dividing opinions on whether they are a blessing or threat to insight professionals.
In this executive guide, Market Logic Software explains the opportunities and limitations of AI capabilities.
See early examples of AI technologies being used by insights teams and delve into the potential implications for the global community of insights and intelligence leaders.
Read the ebook to learn about:
More from Market Logic Software
Market Logic Software
brings your insights to life in a company-wide, AI-powered platform to inform, align and grow your business.