How to Do Brand Tracking In-House

Traditional brand tracking can be slow, costly and unresponsive. Taking it in-house can fix many of these flaws.    
This ebook, from consumer research platform Attest, explains the benefits of in-house brand tracking programmes. Download it to learn:
The differences between Agency and DIY approaches

How to increased tracking frequency for more granular insights

The value of open text answers to brand questions

Where to find the right audience for your surveys

How to ensure quality in your research data

How to extend your in-house brand tracking to multiple markets, including case study from baby products maker Tommee Tippee.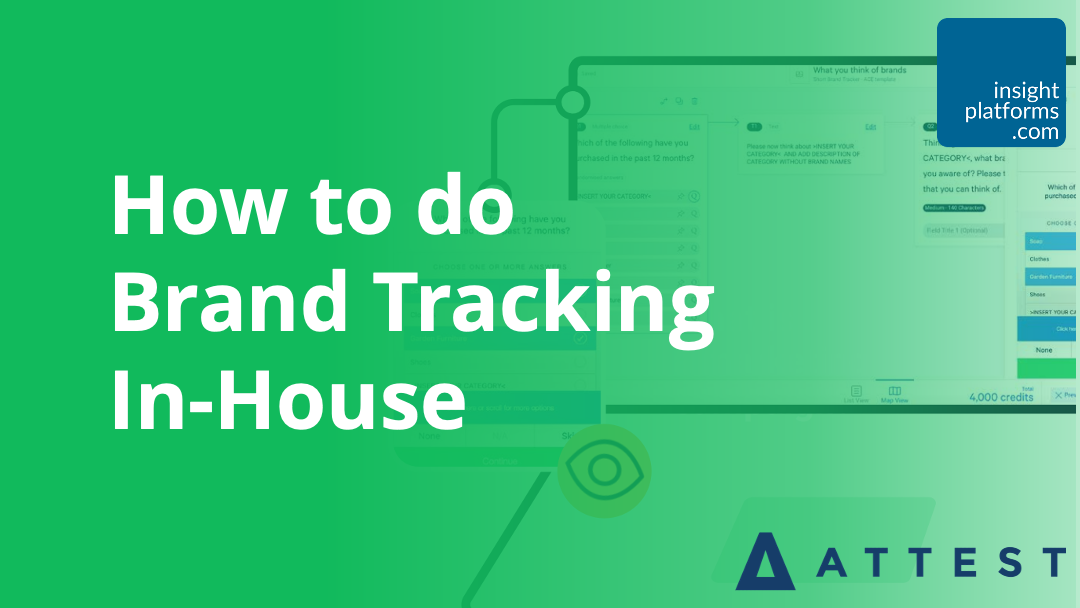 You need an Insight Platforms account to download this content.
Please login or sign up for a free account.