The Mobile Imperative: Best Practices for Gen Z Market Research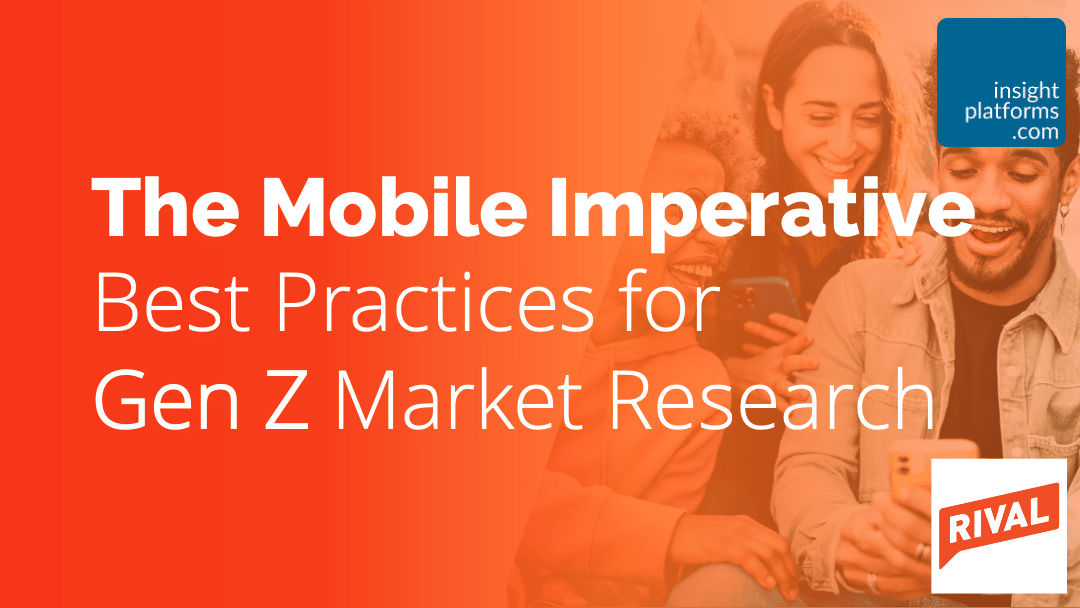 Market research needs to keep up
Opinionated, tech-savvy and increasingly influential, Gen Z customers are critical to the future of global brands.
Now making up 40% of global consumers, Gen Z's tech superpower and social consciousness are changing the way everyone does business. We all need to keep up.
Insight professionals are in a unique position to help companies understand this cohort. But to do so, we must re-examine how we engage with them.
Getting Gen Zs to give their authentic feedback requires understanding their values, technology habits, and expectations from brands.
Download now to learn everything you need to know about researching Gen Z effectively:
Please login below or register for a free Insight Platforms account to download ebooks.
Rival Technologies
is a mobile market research platform with digital experiences  that inspire people to share deep, rich and actionable insights.