The ultimate guide to Gen Z market research
More connected to technology and each other than any generation before, Generation Z is disrupting the conventions of traditional market research.
This ebook from Rival Technologies, reveals  secrets about Gen Z engagement and provide tangible strategies you can use when designing and conducting research with this powerful cohort.
Learn about:
Different subgroups within younger market;
Most effective channels;
3 principles to engage Gen Zs in meaningful conversations.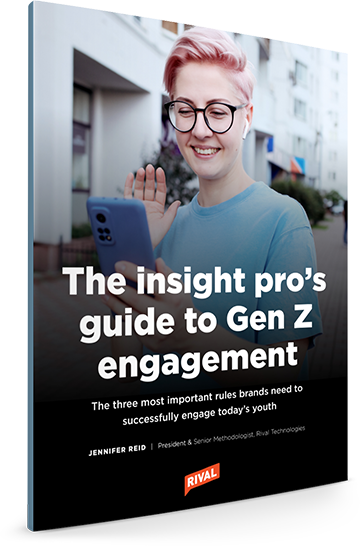 Download this ebook for free
You need to sign in with your Insight Platforms account to download this ebook.
Please login or register. It's free.