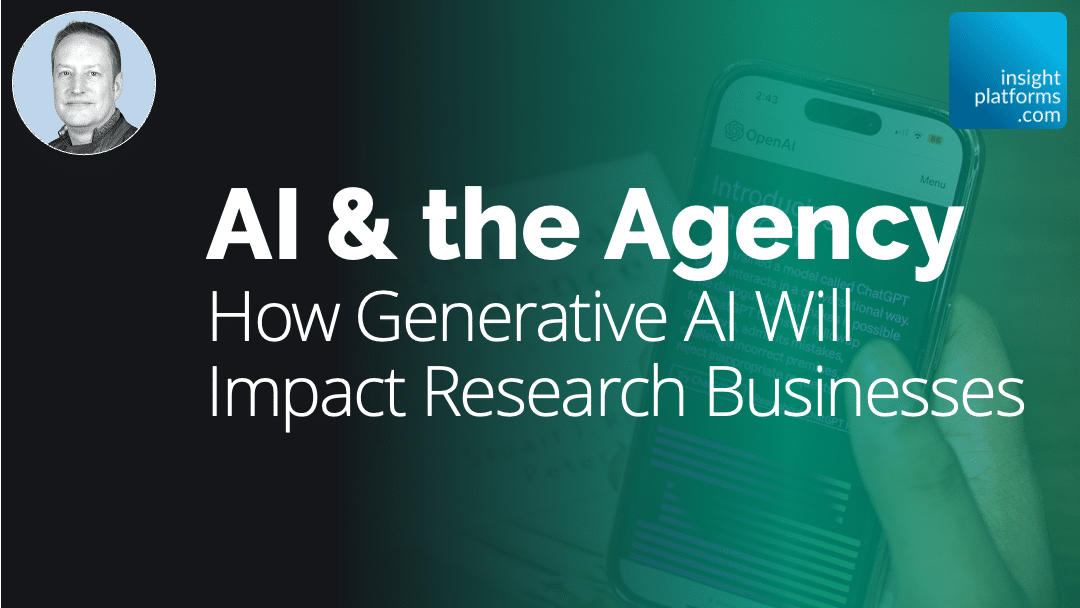 AI and the Agency: How Generative AI Will Impact Research Businesses
With Insight Platforms
Insight Transformation
Research Management
Artificial Intelligence
Machine Learning
Generative AI
Learn how research and insights buyers decide which vendors to work with in this live panel discussion between industry experts.
In this session, expert buyers from a range companies will explore how they identify and assess potential partners – including software vendors, data providers, research agencies and strategic insight providers.
Perspectives will come from a range of industries including Consumer Packaged Goods, Travel & Leisure and Professional Services, with experienced research and insights professionals at Haleon, Viking and MMR Research.
Join this live panel discussion to learn:
how buyers discover and learn about new suppliers
how they like to be approached – and how they don't
how they evaluate pitches
the different criteria applies to technology and professional services partners
what makes an enjoyable partnership
tips for suppliers who want to make a good impression with research and insights buyers.
Learn how AI will impact key aspects of the research process, and how agency leaders can create opportunity in a rapidly changing industry.
Generative AI has enormous potential for research businesses – but it also poses challenges for agency leaders to overcome.
In this on-demand webinar, Mike Stevens walks through several applications of AI that agencies can use to drive efficiency and generate new value. He also explores the ways in which research businesses will need to adapt over the coming years.
Watch this video to learn:
Please login below or register for a free Insight Platforms account to watch videos.
Speakers
Mike is the founder of Insight Platforms. He is a consultant, advisor and thought leader on the intersection of technology and research.
More from Insight Platforms on AI
Masterclass with Mike Stevens about Generative AI's impact on ad & brand research and the…
On-demand webinar and panel discussion introducing the opportunities and risks of Generative AI in the…
On-demand webinar with Qualzy, Feeling Mutual & Insight Platforms about the opportunities & risks for…