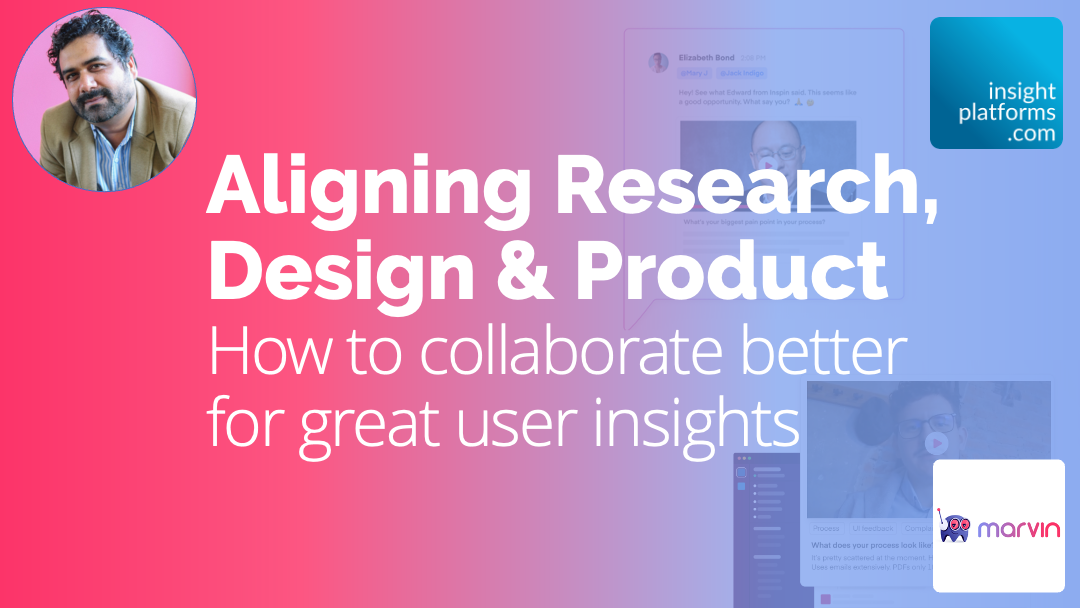 Everyone wants to understand users better.
Designers. Product Managers. Even developers want to get close to users.
So how can researchers collaborate effectively, share best practices and inspire powerful insights?
In this webinar, Prayag Narula, CEO and co-founder of Marvin, shares practical tips for building a collaborative, repeatable research process.
Join this session to learn about:
Please login below or register for a free Insight Platforms account to watch videos.
Speaker Profile
Prayag Narula is the co-founder & CEO of
Marvin
, a user interview platform for research, product, design & consulting teams.
Company Profile