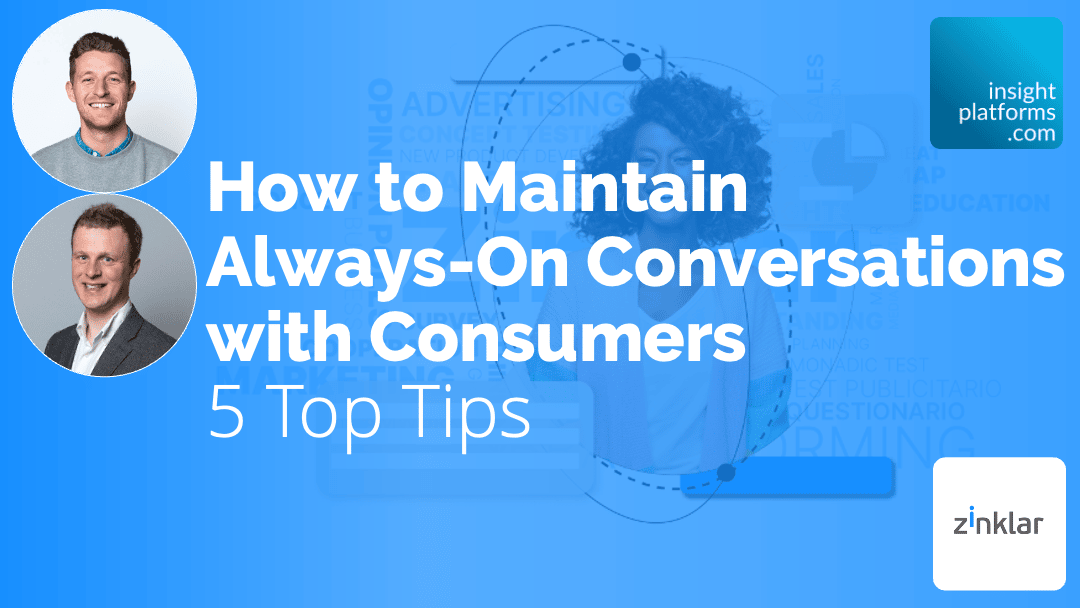 Keep on top of rapidly changing consumer needs
In this webinar, you'll learn how to iterate on your market research projects faster than ever before.
From monitoring new trends in the market to developing new innovative concepts.
You will gain top tips on how to develop an 'always-on' conversation with your target consumer.
You will learn how to be ahead of the game on:
Please login below or register for a free Insight Platforms account to watch videos.
Speakers
Andy is a product marketing professional with a track record managing and implementing B2B SaaS across sectors and markets.
Rhys is a Research consultant with
Zinklar
, the agile insights platform, and previously spent several years with Ipsos in Switzerland.
Company Details