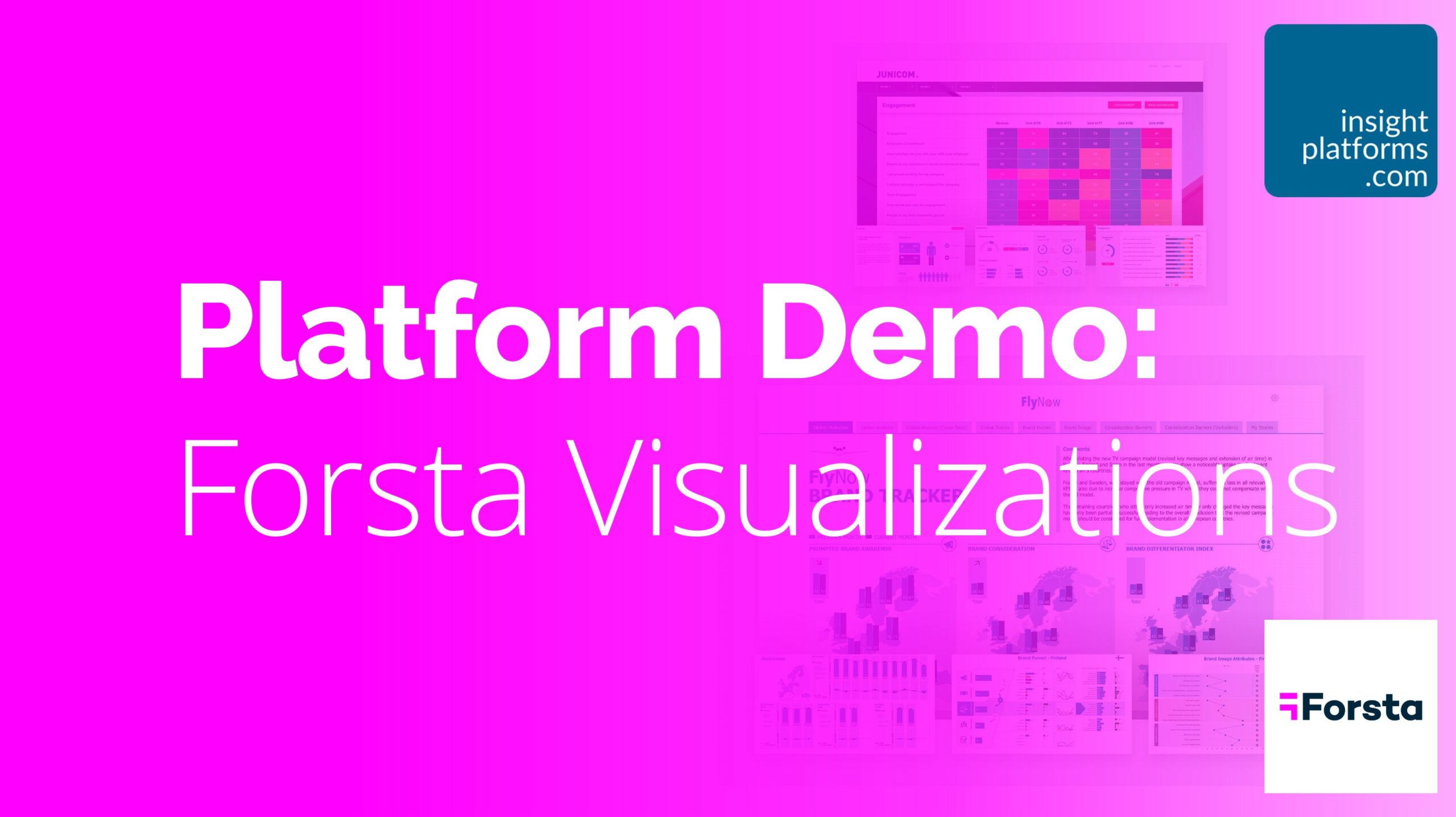 Forsta is the most powerful, flexible and connected experience & research technology platform.
The Forsta Visualizations suite of reporting tools takes data in black and white and creates stories in colour.
Forsta Visualizations empowers users to create infographics that explain, inspire, and convince people to act on data. Show steps in a customer journey, spotlight the scale of an issue, communicate high-priority messages at a glance, or dive deeper and reveal overall trends in an interactive and engaging way.
Take advantage of the flexibility of Forsta Visualizations and explore the different reporting tools offering a spectrum of delivery options from online dashboards to native PPT reports.
Please login below or register for a free Insight Platforms account to watch videos.