This market map shows a range of tools that are available for social listening and audience intelligence.
Social intelligence monitors online conversations online, and often has features such as buzz monitoring, live alerts, sentiment analysis, text and visual analytics and segmentations.
It can be very helpful for brand tracking, competitor analysis, crisis management, trend monitoring, and audience profiling.
If you'd like to understand more about Social Intelligence, read this introduction: What is Social Intelligence?
We also have a run down of the Top 10 Platforms for Social Intelligence with more information about the features available with some of these platforms.
Download a high res PDF version of this map with clickable links.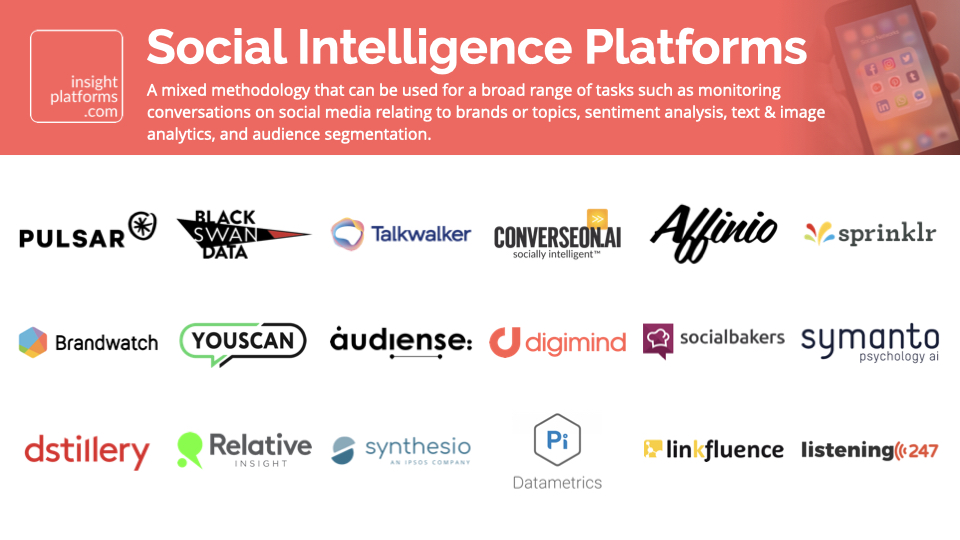 Author
Mike is the founder of Insight Platforms. He is a consultant, advisor and thought leader on the intersection of technology and research.