There is no doubt that, throughout the last few years, businesses have an increasing desire for DIY research practices. This need has been accelerated throughout COVID-19 as budgets are slashed, teams are upskilling, and constantly changing trends require quicker answers.
Platforms like Glow have rightly seized upon this growing trend, creating a clear pathway for businesses that need quick access to data — allowing such businesses to move towards a self-service model and gather information at their fingertips.
However, long held myths surrounding the phrase "DIY" remain. These obstacles must be overcome so that new technology platforms like Glow may truly realise their place in the modern market research landscape.
The traditional use of the phrase "DIY", commonly referring to the layman's home renovation or building projects, has developed negative connotations. It inspires visions of do-it-yourself disasters that require a call to a professional to fix, costing more money and time in the long run.
This concept of gone-wrong DIY is a legitimate fear that is carried over into the world of Insights. Users may be sold on the cost and time savings of DIY research when adopting new tools. However, the user may not feel confident to go it alone — resulting in the business being held back from making smart, actionable data driven decisions.
Technology is here to stay — but we must educate users in order to overcome these preconceived notions, while helping businesses to maximise what are, undoubtedly, brilliant tools that can be used to one's genuine advantage.
Myth 1 – DIY means Do It Yourself
The traditional idea of DIY refers to one user in charge, running a process from start to finish, and cutting out the middleman. However, this concept is far too literal to be applied to market research technology.
DIY platforms such as Glow will generally offer flexible models across a spectrum of uses. Some users may choose to go the SaaS route, benefiting from platform functionality while remaining self-serving. On the other hand, some users may choose a managed service model where they are guided by Insights experts.
Each method sits at a different price point — but the key is that both ends of the spectrum exist. Businesses can jump in, and do it themselves, without being entirely alone in the process. It is up to each individual to decide what level of support they require. This is commonly referred to as Assisted DIY.
Myth 2 – I need a PHD for DIY
Survey platforms of old were built by researchers, for researchers. This was an intentional strategy that created a mystical, unknowable aura around the concept of market research — creating stickiness, rather than handing over the reins.
Today, this is no longer the case. Survey scripting is a simple skill to learn, regardless of one's level of research experience. Glow's ethos is to democratise access to insights across organisations by creating a platform workflow that anyone can use, requiring only a
30-minute orientation to familiarise themselves.
An increasing number of DIY platforms are now built for end users, not only researchers. However, this is a difficult message to get across to an industry that is used to calling on trained experts.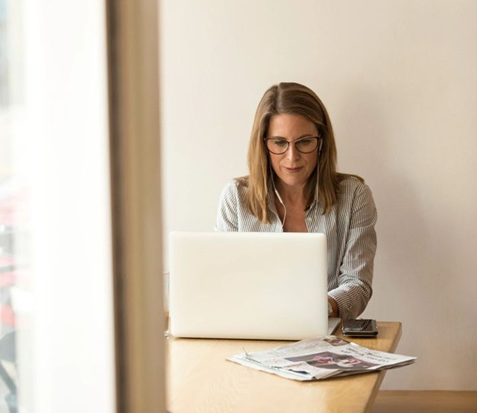 Myth 3 – DIY platforms are only suitable for simple studies
Established market research agencies will always have a place in the ecosystem, regardless of the tools available to businesses — the high class expertise in research design and storytelling provided by these agencies will always be valuable.
However, insights platforms must be seen as complementary to this. Simplicity in a platform does not equate to simplicity in a study. Self service platforms are designed to arm modern day researchers with clever features to run robust, high quality research programs, with clever automation built in — enabling users to focus on adding value in a more timely manner.
Myth 4 – DIY compromises quality for speed
Research requires a fine balance between speed, cost, and quality when choosing the right market research partner. In the past, one could argue that pulling one lever harder impacts the others negatively. Today, this gap has closed considerably.
Technology has become an enabler for high quality. The speed, in these instances, is created through automation — the removal of human effort is driving the efficiency, and speed no longer comes at the expense of quality, whilst also supporting better and timelier outcomes.
Myth 5 – DIY saves money, but costs time
This is a common misconception — especially from those who are already up to the eyeballs managing a variety of stakeholder needs.
Many may think: Why give yourself more work to do? As an insights team, you are used to helping your business succeed by providing actionable recommendations to promote business change. Why change focus, and create the need to wrap minds around a new tool or platform?
There is some truth to this; getting to grips with a new tool does require an initial investment of time. However, users must look beyond this perceived barrier. Intelligent technology platforms will save modern day researchers an extensive amount of time and effort in gathering the right data to drive key decisions.
DIY leads to taking better control of all projects. This leads to more influence across different teams, and, ultimately, better and more harmonious decision making across the business.
As a result, you are saving both time and cost, while raising your profile. A win on all sides.
Myth 6 – Automation requires sacrificing of business impact
It remains true that a well-delivered research presentation with clear recommendations can create a major business impact. When the process works well, it can be transformative for a business.
Human-led storytelling remains at the heart of the market research industry, but increasingly, we see stakeholder needs that require a quicker and more direct result. This can avoid costly delays that the former, more traditional process of insight generation requires.
Once again, we see the importance of striking a balance. Insight platforms have invested heavily in creating real-time analytics solutions and dashboards, thus democratising access to insights across organisations — both at place, and with sufficient impact, to drive mission-critical business decisions.
There remains to be a place for both traditional research methods, alongside more modern approaches that make use of well developed, highly impactful automated platforms.
Seasoned researchers must overcome fears and prejudices to move forward with such
technology that is in the best interests of their business.
At Glow, we are building a powerful and scalable research technology stack that puts people, panel, and platform at its heart — thus creating the best solutions across our broad range of customers. We are transforming the way businesses can act on real-time data driven insights.
More information about Glow
You can find a demo of the Glow platform here.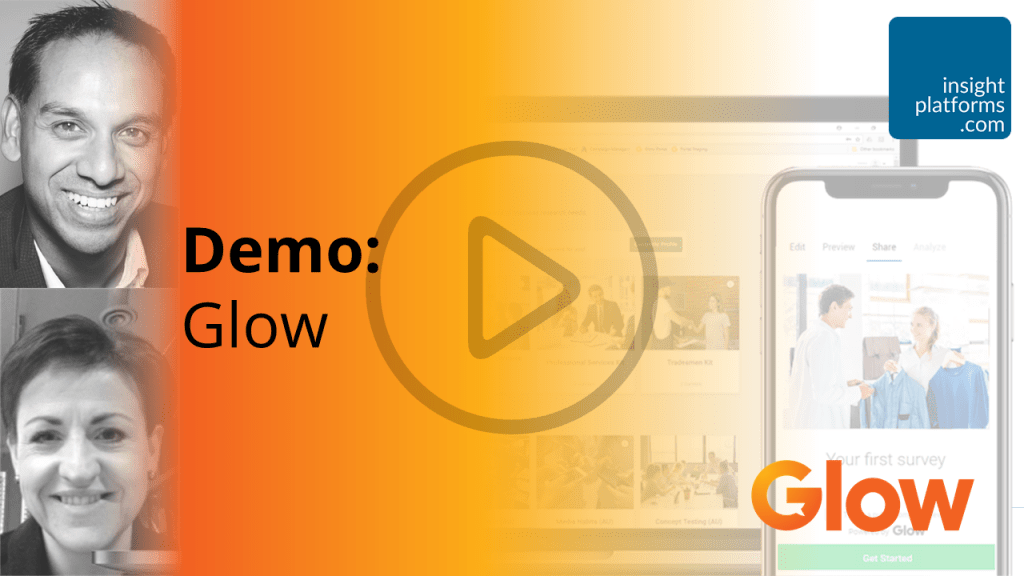 For inquiries, you can contact me on LinkedIn, via email, or by phone, details below:
Managing Director UK, Glow
+44 7769 681214