DIY Qualitative Research: Success Tips for In-House Teams Part 2
On-Demand Webinar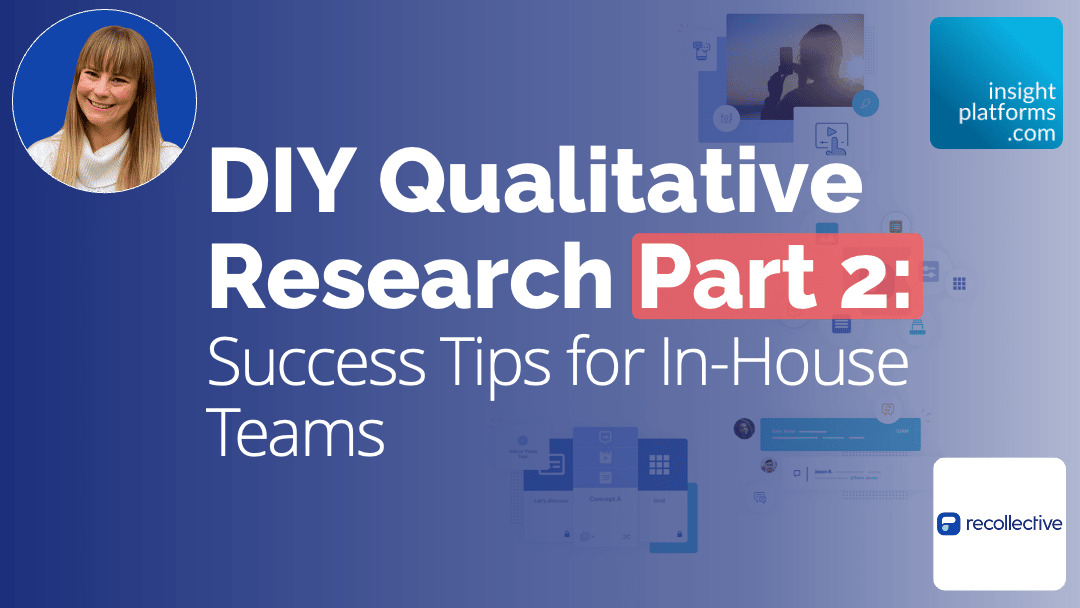 Explore the benefits and challenges of running qualitative research in-house
In this live webinar and panel discussion, experts from retailer Meijer, Recollective and Insight Platforms will explore the key questions that research and insights teams have about DIY qualitative research:
Please login below or register for a free Insight Platforms account to watch videos.
Speakers
Laura is VP Research Services with
Recollective
, and has more than a decade's online research experience on both the client and supplier side. At
Recollective
, she helps brands, agencies and researchers to deliver innovative research projects.
Sierra is UX Research Lead at Meijer, the leading Midwest retailer. 
Mike is the founder of Insight Platforms. He is a consultant, advisor and thought leader on the intersection of technology and research.
Company Profile
Recollective
is an industry-leading research tool for conducting online qualitative studies and developing robust insight communities.