DIY Qualitative Research: Success Tips for In-House Teams Part 1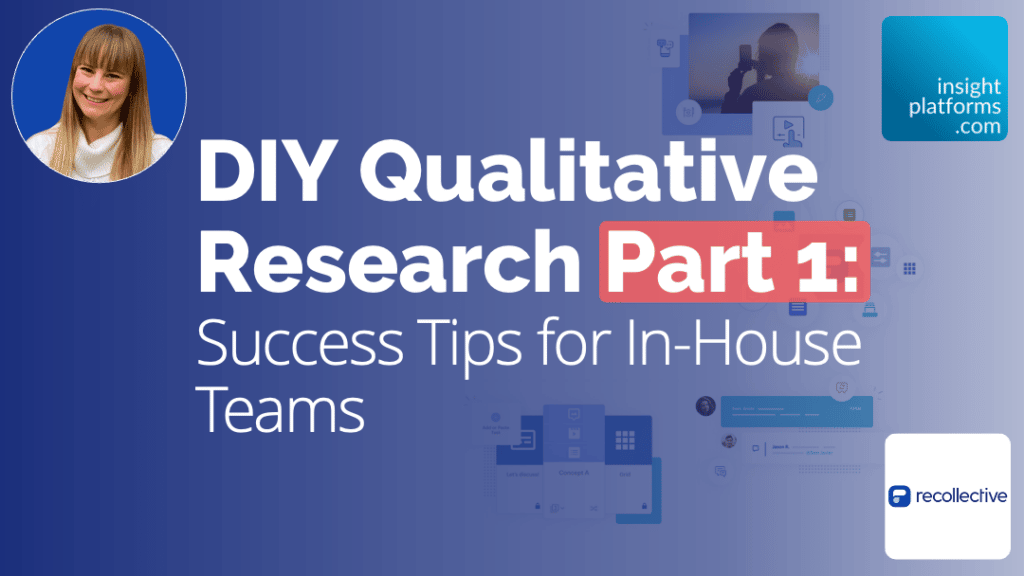 How do you strike the right balance between doing it in-house and outsourcing to agencies?
Insights and research teams often use DIY survey, analysis and reporting platforms.
But what about qualitative research?
This webinar will help you and your team get started with DIY qualitative research.
Join this session to learn about:
Sign up for Part 2 in this webinar series now, live on Oct 19th 2022:
Please login below or register for a free Insight Platforms account to watch videos.
Speaker Profile
Laura is VP Research Services with
Recollective
, and has more than a decade's online research experience on both the client and supplier side. At
Recollective
, she helps brands, agencies and researchers to deliver innovative research projects.
Company Profile
Recollective
is an industry-leading research tool for conducting online qualitative studies and developing robust insight communities.