The 10 Hottest Research Tech Trends for 2023 On-Demand Webinar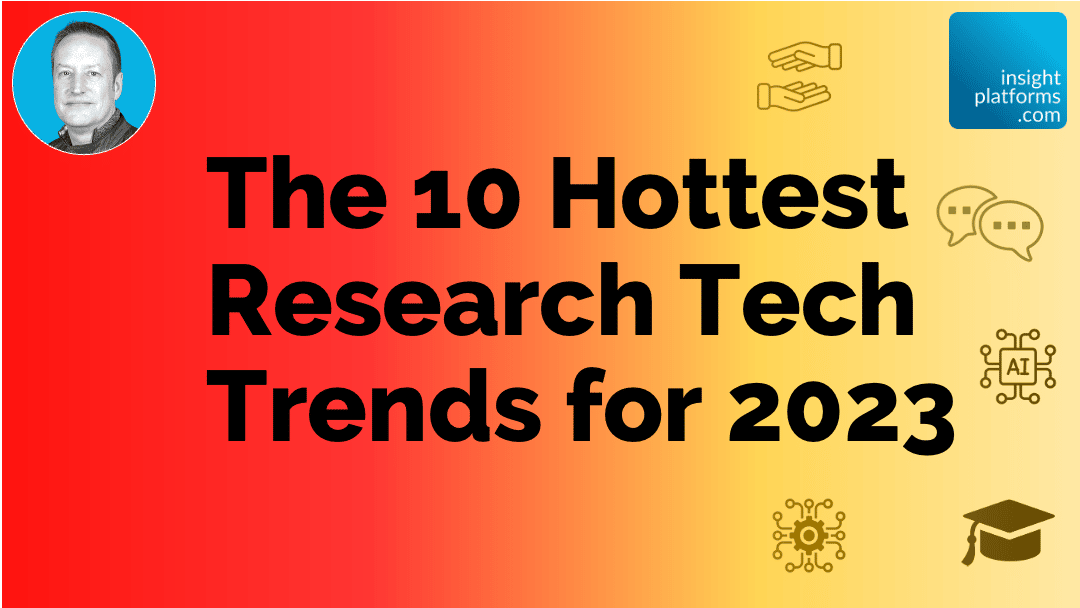 Find out what's hot in the fast-changing world of research technology
The research, data and insights business is changing fast.
Brands want to know more about their audiences. New data sources reveal what people think, feel and do. And every week, more software tools are launching to help measure experiences, capture insights and predict future behaviour.
This on-demand webinar by industry expert Mike Stevens explains the most important tech trends that will drive the industry forward in 2023
Watch this masterclass to learn about:
Please login below or register for a free Insight Platforms account to watch videos.
Speakers
Mike is the founder of Insight Platforms. He is a consultant, advisor and thought leader on the intersection of technology and research.