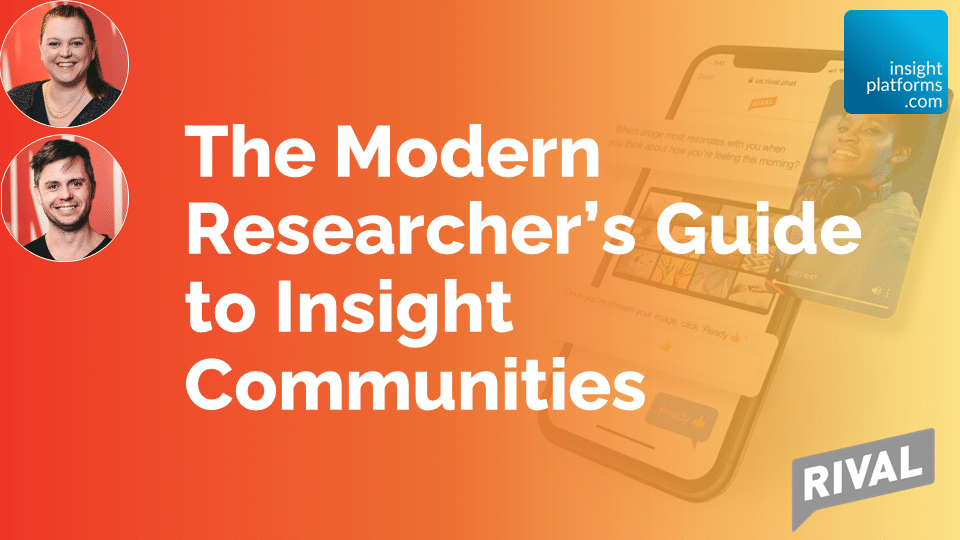 Top 7 features of a modern insight community
From APIs to workflow automation, from project management to new research methodologies, insight communities today are more powerful than ever.
In this webinar, we'll share the latest innovations in insight communities and how you can use them to maximize your team's agility, budget and impact.
Join this session to learn how to:
Please login below or register for a free Insight Platforms account to watch videos.
Speakers
A pioneer in online research, Jennifer leads Rival's development of mobile-first communities and conversational research approaches.
Andrew Reid is the founder
Rival Technologies
, and Co-founder of the Rival Group Inc. He also founded Vision Critical, a cloud-based customer-intelligence platform provider.
Company Profile
Rival Technologies
is a mobile market research platform with digital experiences  that inspire people to share deep, rich and actionable insights.