On-Demand Webinar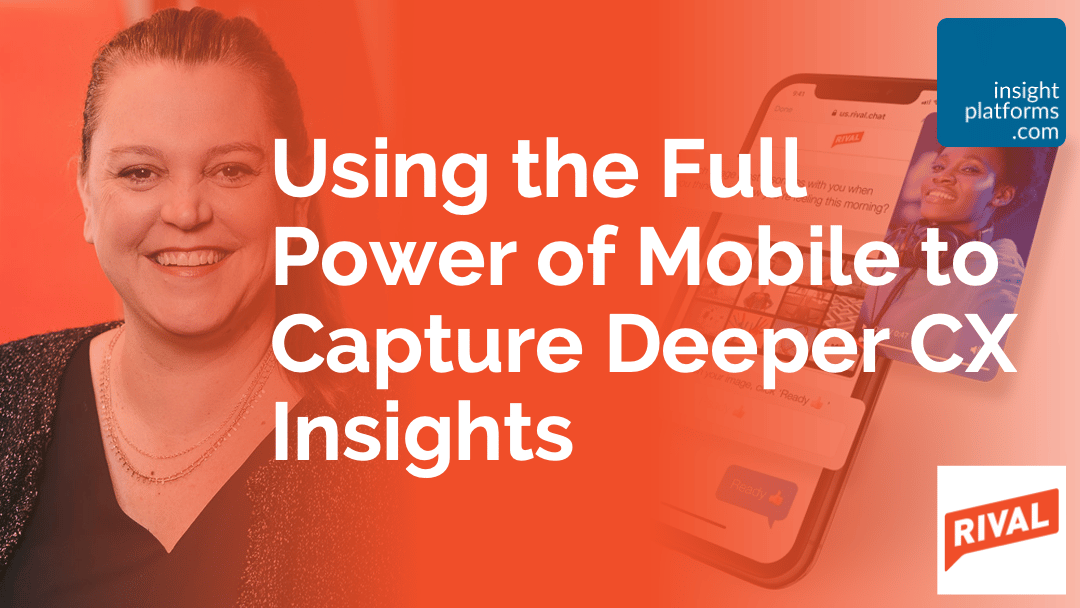 Mobile is the de facto communication channel of today.
It's how we get in touch with friends and family. It's how we order food, rides and everything else in between. And yet when designing experience-related programs, many companies are still not using this powerful technology to engage participants.
In this presentation, we'll explore tangible ways of using mobile tech to get better insights you can use to improve all aspects of the customer experience.
From in-store missions to website intercepts, from CSAT and NPS to ethnography, mobile is a power way of getting real-time quant and qual data, as well as video, from virtually any group or demo.
Join us to hear case studies of mobile CX insights from major industries such as CPG, retail, media, and sports.
Please login below or register for a free Insight Platforms account to watch videos.
Speakers
A pioneer in online research, Jennifer leads Rival's development of mobile-first communities and conversational research approaches.
Company Profile
Rival Technologies
is a mobile market research platform with digital experiences  that inspire people to share deep, rich and actionable insights.