Why Qualitative Wins: The Future of Human Experience Insights
On-Demand Webinar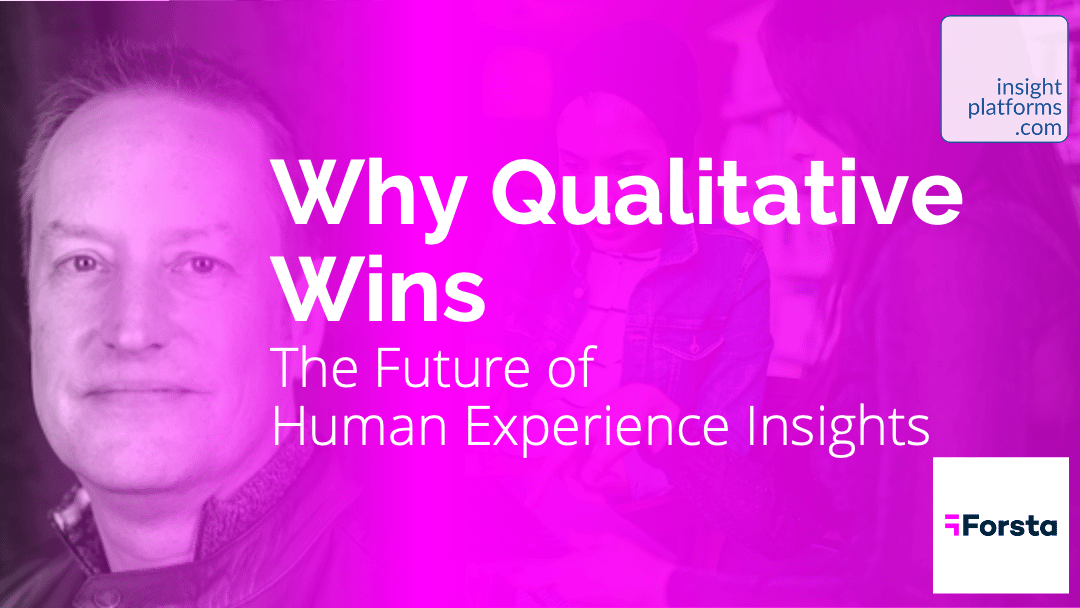 The modern world is enthralled with metrics, big data and the power of large numbers
But analytics and measurement will only get you so far. Without the right technology and tools, all you have are data points.
Truly human-centric organisations thrive by embracing empathy, understanding context, and listening to the stories of the people they serve.
Qualitative research in general and focus groups, in particular, unlock these powerful insights, and it's more important than ever.
Watch this webinar to learn about the key technology trends that are shaping the demand for qualitative research.
Created in partnership with Forsta and led by Insight platforms founder Mike Stevens, you'll learn:
What's behind the growing appetite for qualitative research
How in-house and agency researchers are adopting new qualitative methods and the technology underpinning these tactics
How customer, user and employee experience teams approach qualitative research
Where the next wave of qualitative growth is coming from – and how to get ahead of it
Please login below or register for a free Insight Platforms account to watch videos.
Speakers
Mike is the founder of Insight Platforms. He is a consultant, advisor and thought leader on the intersection of technology and research.
Company Profile