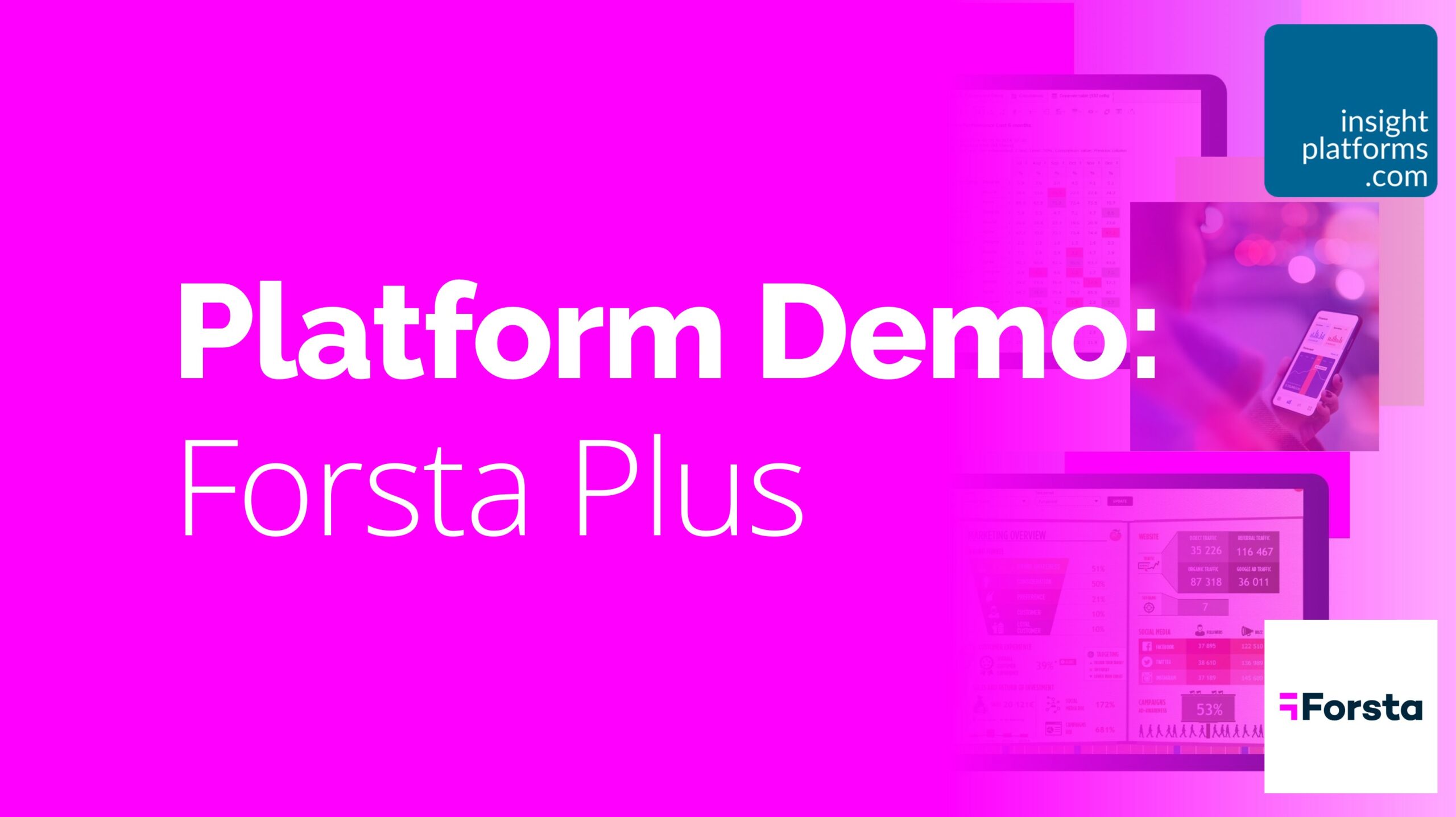 Forsta is the most powerful, flexible and connected experience & research technology platform.
What used to be three companies – Confirmit, FocusVision and Dapresy – is now a single, full-suite platform that breaks down the silos of Research, Customer Experience and Employee Experience.
Forsta Plus is the online survey and reporting solution for insights pros who need to execute sophisticated quantitative research.
Built for the mobile world, Forsta combines engaging collection tools, real time crosstabs and data reporting, and the ability to take on the most complex of survey programming challenges.
Please login below or register for a free Insight Platforms account to watch videos.