This market map covers most of the insight community software platforms; for a complete list of all insight community platforms, browse the directory here.
You can also read more about the top 20 community platforms and our introductory guide: What is an Insight Community?
Click here for a hi res PDF image with clickable links.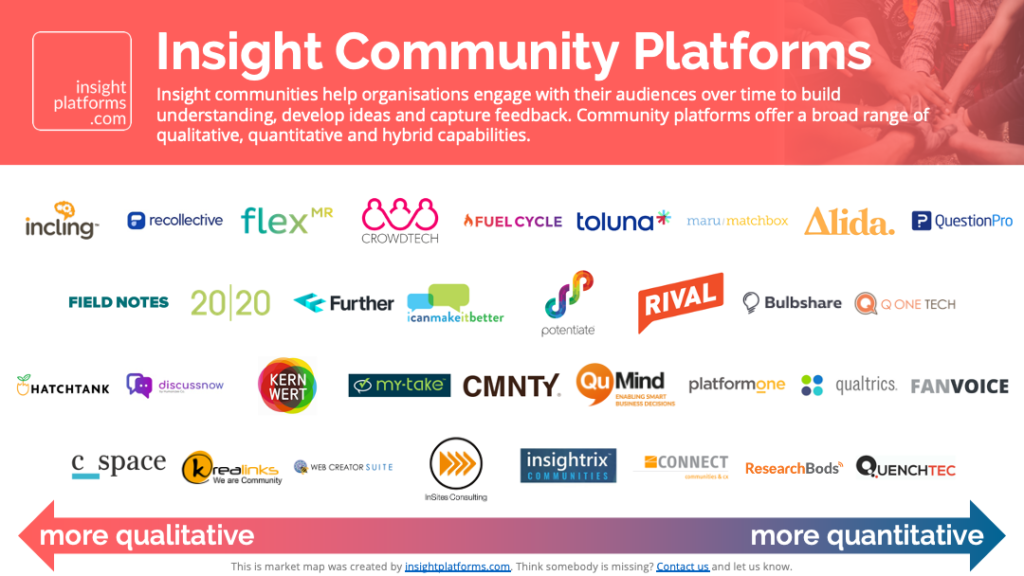 Author
Mike is the founder of Insight Platforms. He is a consultant, advisor and thought leader on the intersection of technology and research.