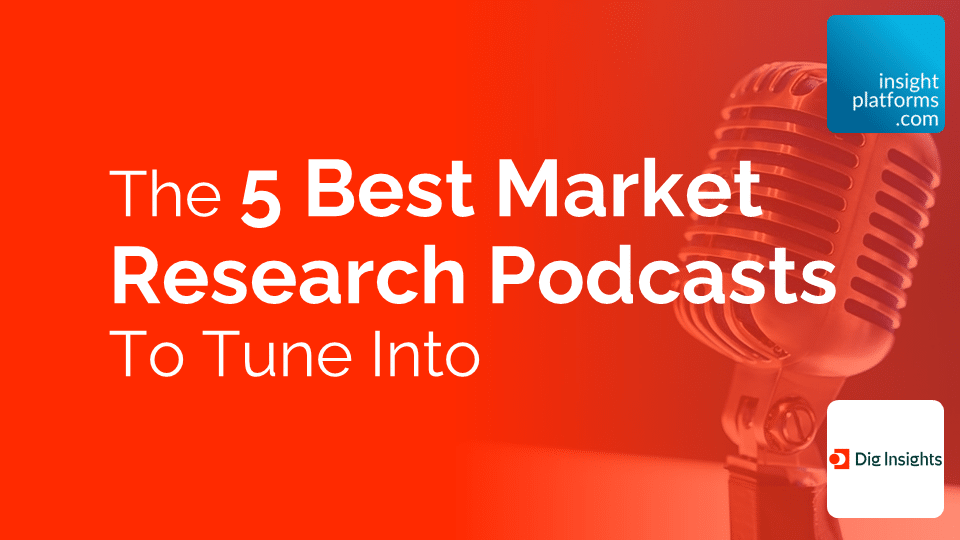 The 5 Best Market Research Podcasts To Tune Into
By Dig Insights
Staying up-to-date on today's consumers can be a challenge. Luckily, business podcasts aren't just about advertising and branding anymore! Market researchers and consumer insight professionals now have lots of podcasts to choose from that help them get better at their job, provide practical tips and tricks from experts in the field, and also get them closer to insight about today's consumers.
Here are the top 5 podcasts that we recommend every market research and insights pro listen to:
Dig In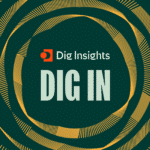 Dig In was created for insights or marketing pros that want to get inspired by what other leaders in their industry are up to. Created by the minds at Dig Insights, ​​the podcast spotlights business and market research leaders that are approaching the practice of understanding consumers in creative (and always effective) ways.
Every week, Dig In features inspiring interviews with innovation industry experts. It explores macro industry news, trends in technology/insights, and dives into hot topics impacting the business world.
In some episodes, leaders at household and cult-worthy brands like Coca-Cola, Liquid Death, Oatly, and Tim Hortons spill their secrets. Other times, Dig's own research pros share their tips for adopting innovative technology and other ways you can make your job easier.
Happy Market Research Podcast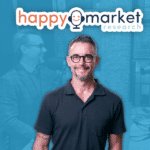 Hosted by a seasoned insights expert, Jamin Brazil, the Happy Market Research Podcast is all about staying inspired and informed in the world of market research. And it features an impressive lineup of guests that contain experienced industry veterans both from the client and agency side.
Every episode, Jamin and other business leaders come together to discuss customer experience, research methods and more – making it a great resource for any serious market researcher. In fact, Dig Insights' CEO and co-founder, Paul Gaudette, had a great time doing an episode on this podcast on how the demand for sample was changing in 2022.
The Daily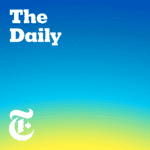 The Daily is a podcast hosted by The New York Times that offers listeners an in-depth look into the stories that are making headlines around the world. Every weekday, host Michael Barbaro brings together some of the most respected journalists from The Times and beyond to discuss what's happening right now.
We think this podcast is a valuable listen for market researchers because they can gain valuable knowledge about shifting consumer trends, emerging technologies, and the overall socio-cultural environment. By understanding these ever-changing factors, insights pros can consider external forces that will surely impact the way consumers live their lives.
Ponderings from the Perch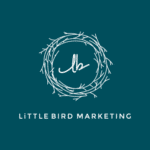 Hosted by an award-winning digital marketing agency, Little Bird Marketing, this weekly podcast delivers invaluable insight into the latest trends and strategies in business and marketing.
Hosted by Priscilla McKinney, founder and President of Little Bird Marketing, each episode dives deep into specific topics that marketing experts need to understand in order to create an effective strategy.
Market research folks can expect to learn about customer segmentation, branding techniques, and research best practices from experts.It's also amazing because the episodes are short and sweet, with actionable suggestions. And the podcast also covers broader topics such as effective communication in a digital age, embracing uncertainty and risk-taking, as well as gaining better insights into consumer psychology.
HBR Ideacast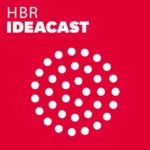 This podcast recommendation doesn't have as direct a connection to market research. However, we still thought it could be a fantastic resource for insights leaders who want to get closer to the business side of things (which is also a crucial part of market research).
The Harvard Business Review's Ideacast is an excellent source for all things related to business strategy, management practices, and leadership development – including insights into market research! In addition, listeners can get unique perspectives from successful leaders in their respective fields on how they use data and analysis to make strategic decisions.
To conclude
There are many excellent podcast options for market researchers and consumer insights professionals to stay up-to-date with industry trends and best practices. The podcasts discussed in this article offer a wealth of knowledge and inspiration from leaders in the field.
So if you want to gain valuable insights and have your finger on the pulse of the latest news in research and business, be sure to give them a listen.
More from Dig Insights
DIG is a tech-enabled insight and strategy consultancy that's on a mission to help insights teams work smarter.
Dig Insights & Upsiide show an innovation framework to group ideas based on their strategic…
Series of 3 online masterclasses all about concept testing from innovation experts at Dig Insights…