Concept Testing Masterclass Series – Part 3: Product Development & Post Launch
On-Demand Webinar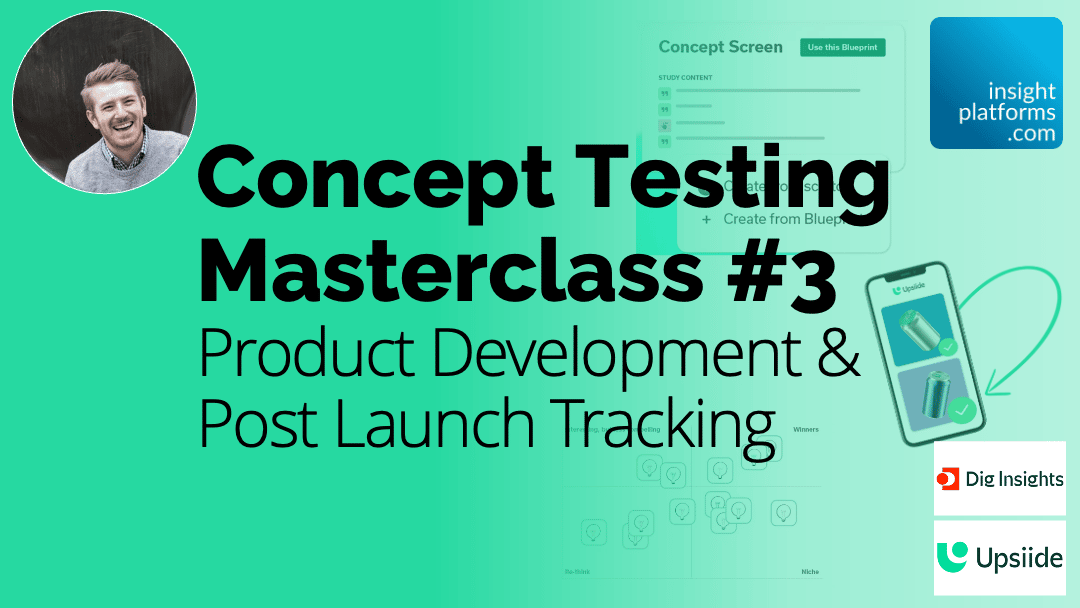 You've come up with ideas, optimised and refined them. All that's left is to launch …
But how do you do that exactly?
And how would you even know if your innovation was successful?
This masterclass will equip you with everything you need to put your product out in the world and measure its success.
Join this masterclass with Dig Insights Vice President Scott Burrows to learn how to approach product development, introduce an innovation into a market, and how to calculate your ROI.
Here's what we'll cover:
Please login below or register for a free Insight Platforms account to watch videos.
Speakers
Scott is a Vice President with
Dig Insights
. He previously held senior research and customer success roles with Vision Critical and
Hotspex
.
Company Profile
DIG is a tech-enabled insight and strategy consultancy that's on a mission to help insights teams work smarter.