Accelerating Ad Performance: How Twitch uses Element Human to predict what advertising audiences will love
On-Demand Webinar: April 25th | 9am EST & 2pm UK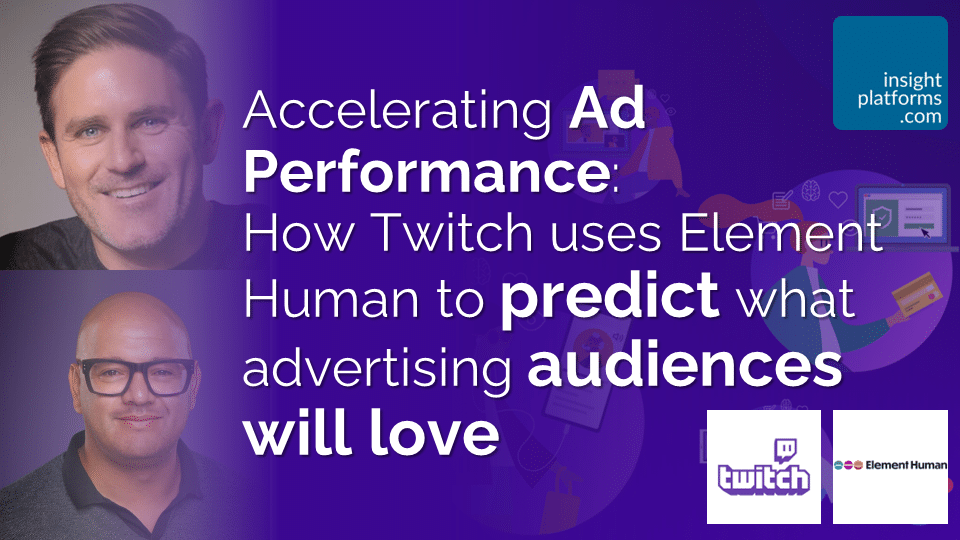 Can AI tell you if your ad will succeed?
Element Human helps brands and publishers to understand the subconscious and conscious drivers of human behaviour
Their consent-based platform uses smartphones and desktop devices to observe and measure how people interact with ​digital experiences.
In this session, Element Human will be joined by a leading digital publisher to present a compelling case study from the leading edge of audience insights.
Join this session to learn about:
Please login below or register for a free Insight Platforms account to watch videos.
Speakers
Dr Hamish McPharlin is President of
Element Human
, and previously served as Head of Insight for BBC Global News and CNN.
Paul Nesbitt is Director of International Insights and Measurement at live streaming platform Twitch.
Company Profile
Element Human
is a customer understanding platform that blends question data & biometrics (eye-tracking, facial coding, implicit response) using Human AI.