This is a curated list of some of the top specialist Survey Analysis platforms. There's no ranking implied by the order.
If you'd like to know more about Survey Analysis and how to use it, check out our article: What is Survey Analysis?
For a complete list of all Survey Analysis platforms, browse the directory here.
Why do I Need a Survey Analysis Platform?
Survey Analysis is the process of turning research data into strategic, actionable and business oriented insights.
There are many different types of survey analysis platforms, each with different features, purposes and outputs to help researchers.
We have looked into some of these survey analysis platforms, and this article will show you the different types, the key features and some of the main benefits of the most popular tools.
Types of Survey Analysis Platform
Spreadsheets
You can always run basic survey analysis using spreadsheet tools like Microsoft Excel or Google Sheets.
These tools have integrated formulas, dynamic tables, formatting and simple analysis functions (means, count, sum, filter etc); and pivot tables to help you analyse in more depth.
Spreadsheets are best used when you have already cross-tabulated results in a specialist survey platform. Exporting those outputs to Excel or Google Sheets will let you create charts quickly and easily; it can also sometimes be easier to find and filter the data you need.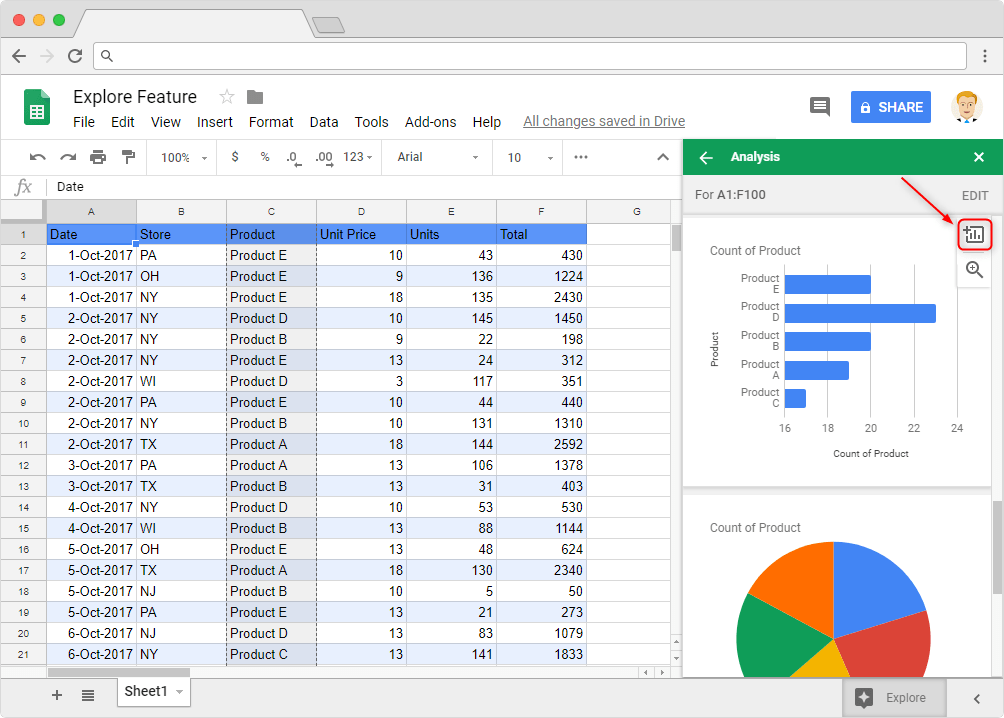 Technically, most survey software will let you export raw data in .csv format to read in Excel.
But be prepared to do lots of (usually unnecessary) work if you go down this route. Spreadsheets are not specialist survey analysis platforms, so you will probably need to …
re-create basic functionality or programme macros to run cross-standard tables;
define any multiple response variables by grouping columns (and different survey software tools export multiple response data in different ways)
create custom tools to find statistically significant differences; this is not a native spreadsheet capability.
So feel free to use spreadsheets for basic analysis or creating charts from pre-existing tables; but usually you will want to avoid starting here with raw .csv data.
Survey Software with Built-in Analysis Tools
These platforms can be used from start to finish in the survey process. It is possible to build questionnaire, conduct fieldwork, Survey Analysis and reporting.
SurveyMonkey is probably the most well-known platform, but there are many, many others.
The Survey Software category in the Insight Platforms directory lists nearly 100 such survey tools including Alchemer (SurveyGizmo), Askia, Glow, Toluna, Attest and many more.
You can watch demos of some of some of these survey platforms here.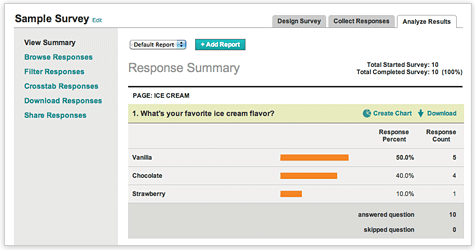 Data Visualisation Platforms
These platforms can store and extract information from several types of data input, consolidating dashboards and crossing information.
Power BI and Tableau are well known examples.
Like Spreadsheets, they are not built specifically for survey analysis – so you will face the same limitations you come across with Excel or Google Sheets.
However, they are great if you want to connect survey information with other data sources – for example retail sales, website visits, stock audits etc – and represent the output in a dashboard or static infographic.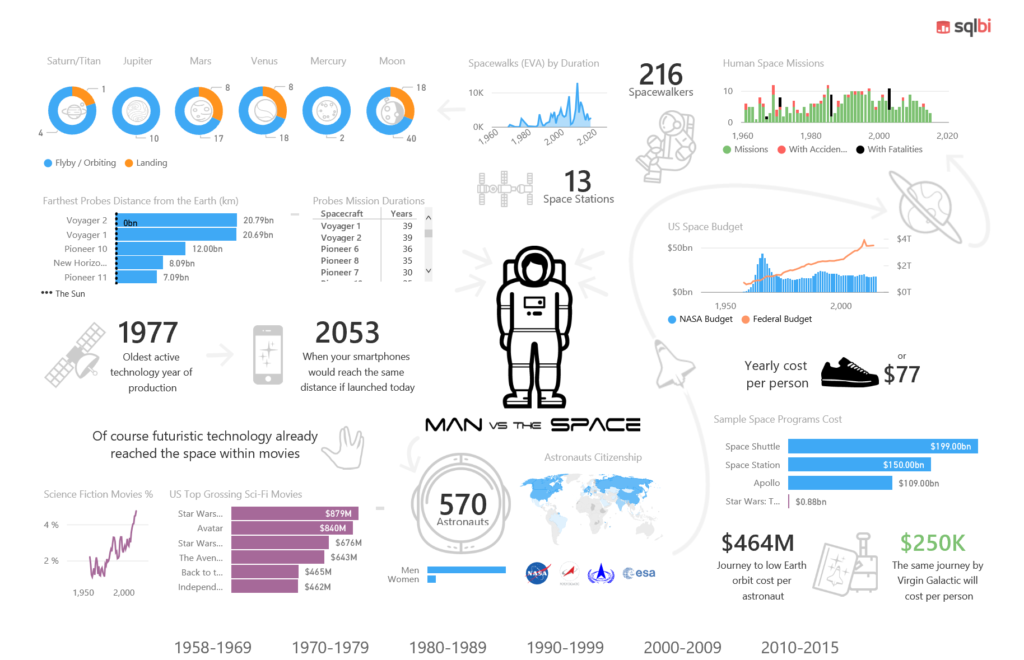 Text Analytics Software
Text Analytics tools extract topics, sentiment, intent, keywords and insights from open ended survey questions.
They can also include unstructured data from other sources alongside survey data: social media posts, reviews, comments on blogs – and qualitative research transcripts.
MonkeyLearn, Gavagai and MeaningCloud are examples of general purpose text analytics platforms that can be used for survey analysis.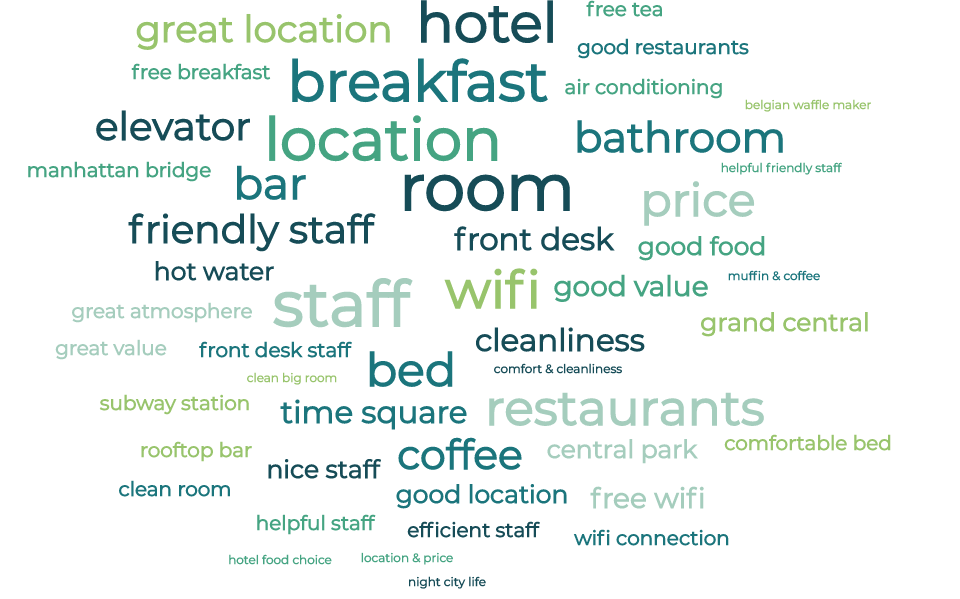 There are also more specialised software tools for specific types of survey analysis.
Thematic, Chattermill and ProdSight, for example, analyse verbatim survey data together with other sources for Customer Experience feedback.
Big Data Analytics Tools
Increasingly, survey data is being combined with other data sources for sophisticated predictive analytics.
Some companies are building their own data lakes to house all this information in one place. The tools to analyse all this data are powerful, complex and require specific expertise to set up.
They make it possible to integrate applications, databases, BI tools and many data sources; machine learning and data science techniques are then applied to find insights.
This is not something you would ever consider for a single survey; but if you collect lots of survey data over time – and you have many other data sources to work with – these tools may be appropriate.
Some examples of Big Data analytics tools are Rapidminer and Splunk.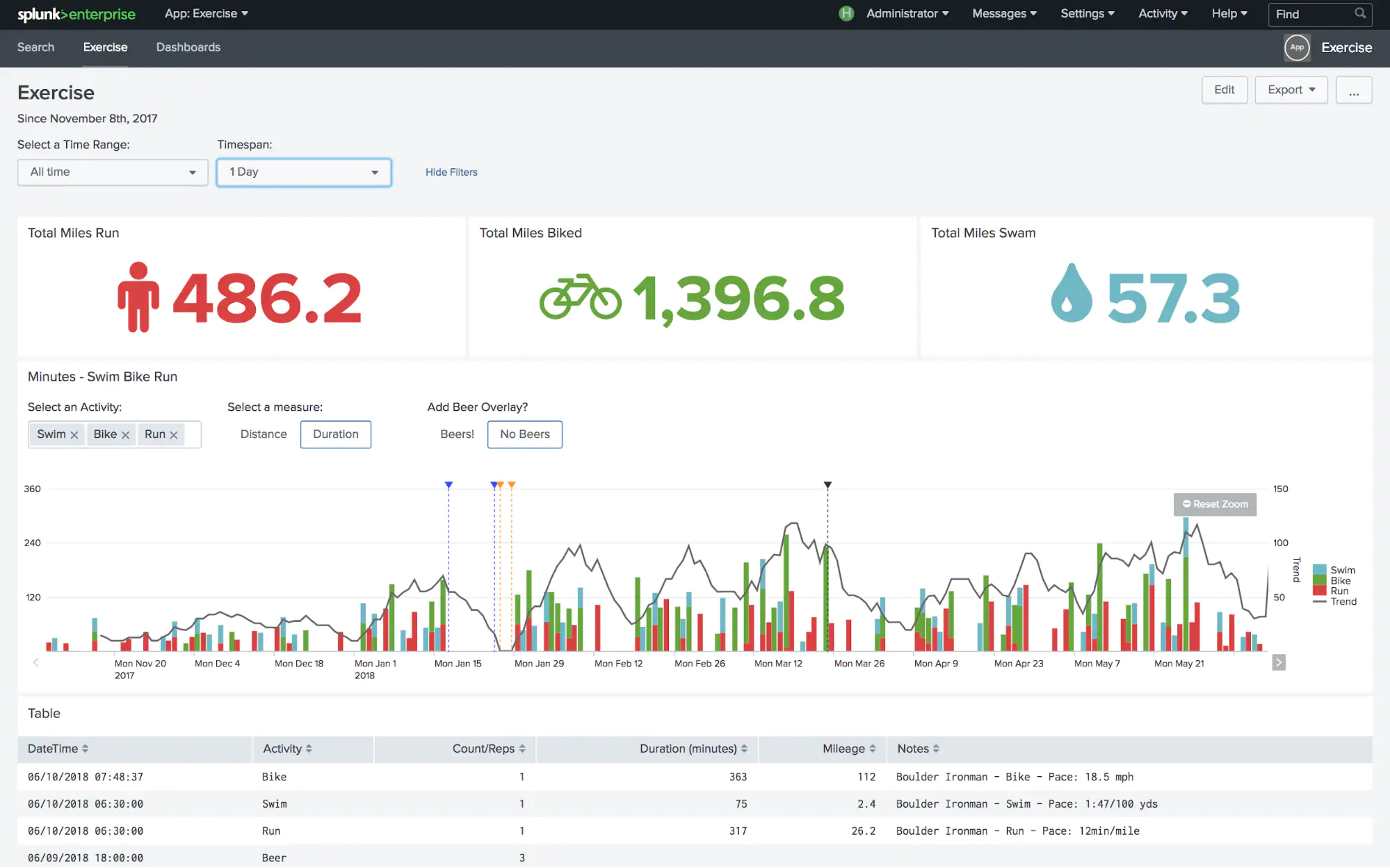 How to Choose a Survey Analysis Platform
It would be an eternal job to cover all the tools available in this article. We are going a little deeper on a few of them below so you understand their main features.
The tools we profile are standalone, specialist survey analysis platforms that can be used for survey analysis and tabulation.
Most of them also provide more than just single survey analysis; you can also use them to combine surveys across studies or tracking waves for integrated analysis.
The key factors to consider when choosing your survey analysis platform are:
Analysis features: do you need basic tabulations with significance testing – or more advanced capabilities like advanced statistics, predictive analytics, benchmarking?
Reporting: simple charts or full shareable dashboards with real time updates?
Ease of use: will you have to invest time in training or learning – or can you get value quickly by just getting started?
Integrations: how easy will it be to connect with your other platforms and get data in or out?
Support: are you happy with online documentation and email help – or do you need a more experienced team to work with you?
Pricing: do you want to pay ad hoc per project or on a longer term subscription basis?
There are other factors, especially if this is a big decision for you or your business – database formats, security, user roles etc – but the 6 criteria above should be enough to get you started.
The Top Ten Survey Analysis Platforms
If you're now ready to find the best platform for your needs, here is our selection of the top specialist tools.
Codeit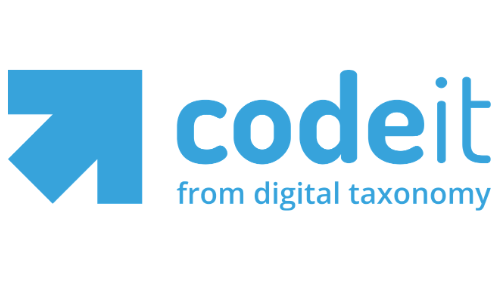 We've started with Codeit because it is actually very different to all the other survey analysis platforms in this list.
It is a specialised text analytics platform that combines machine learning with human experts to code the responses from open-ended survey questions.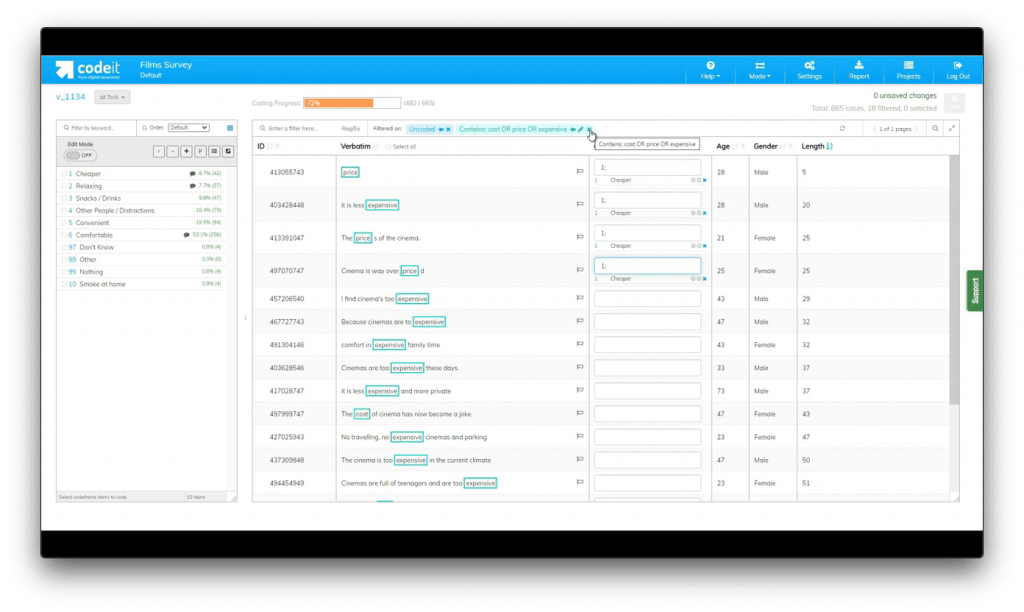 With Codeit you can manually code verbatims, leave it all up to the AI, or choose a combination of both.
Key features include:
Machine Learning
Automated Theme Discovery
Powerful, feature-rich coding interface
Seamless integration with many research tools
Inbuilt machine translation
Team collaboration and project management tools.
Watch a full length demo of Codeit here.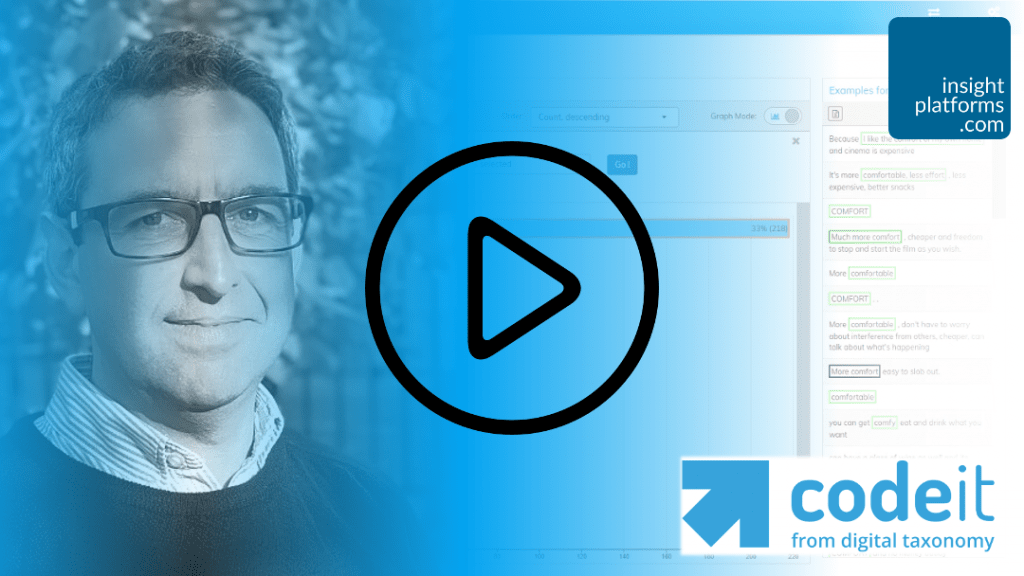 Crunch.io

Crunch.io is a survey data platform for analysis, visualization, and delivery, using dashboards, interactive analytics, presentations, online delivery, and crosstabs.
With Crunch.io, it is possible to:
Analyze with built-in advanced analytics, including: weighting, statistical testing, multiple response questions and others.
Build crosstabs with a drag-and-drop and a graph with one click.
Export editable PowerPoint objects.
Build and deliver a dashboard in 5 minutes, with no coding.
Append tracker waves.
Automate with scripting.
Here's a short overview of the platform:
You can also download a free ebook about survey analysis with tracking studies here: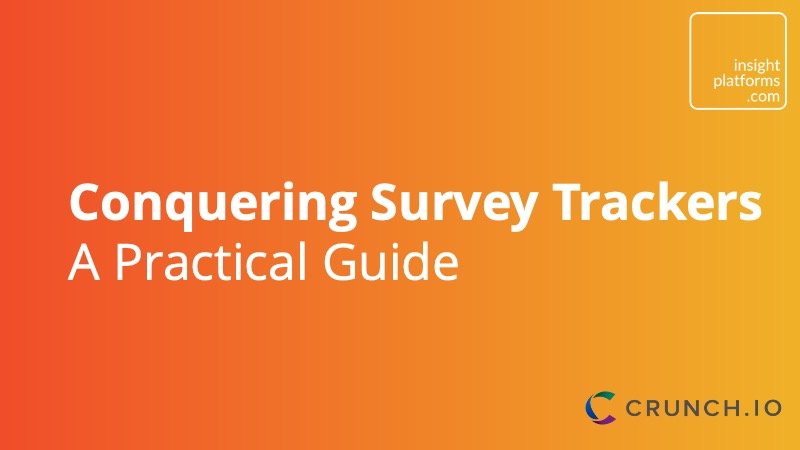 Infotools

The platform has been purpose-built for market research data. From data processing through to analysis, reporting, visualization, dashboards, distribution and data alerts.
Infotools also have data experts who can help you with the survey process:
Research design and management,
Data design and organization,
Insights discovery,
Analysis,
Visualization and
Reporting.
The main characteristics of Infotools Harmoni are:
It is 'data-agnostic' and supports IBM SPSS®, SQL, Dimensions, Microsoft Excel, CSV, tab-delimited files, and others. In addition, it connects with data collection platforms such as Voxco, Qualtrics, and FocusVision Decipher.
Drag and drop to create tables, which can be transformed into visuals.
Calculate statistical significance and hide data points that aren't relevant.
Transform data insights into sharable "stories" and deliver insights through live customizable dashboards or PowerPoint.
Reports are automatically updated when there is new data available, and alerts make sure significant changes are not missed.
Watch a full length demo of the Infotools Harmoni platform here: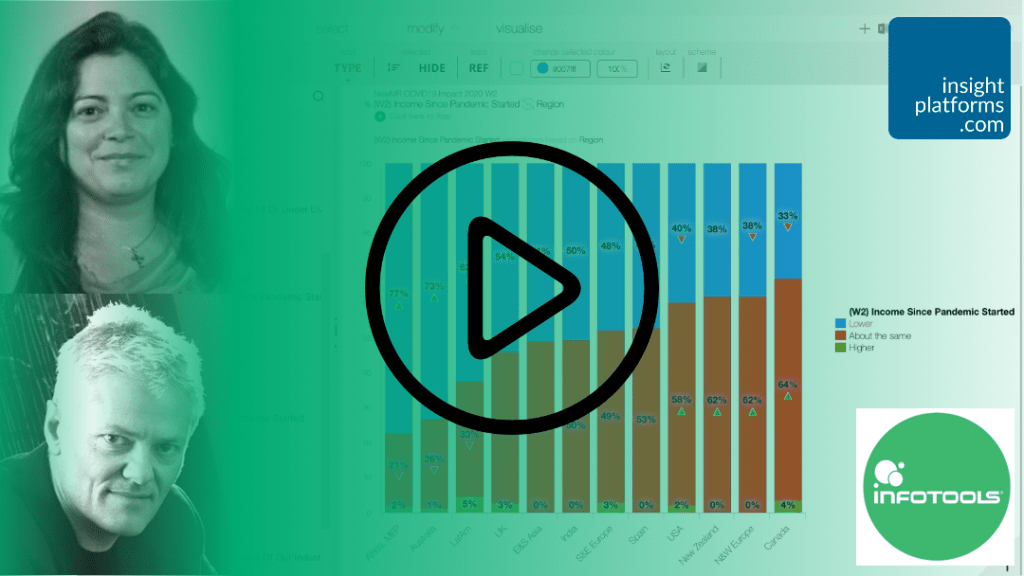 You can also download this free ebook from Infotools to help you choose the right market research analysis software: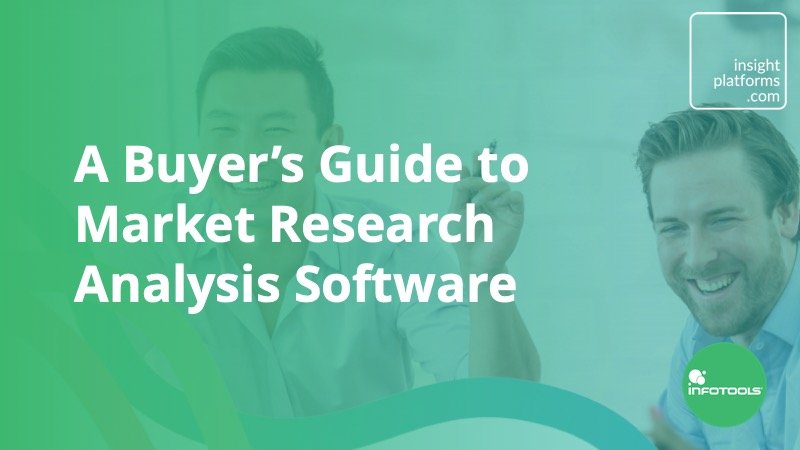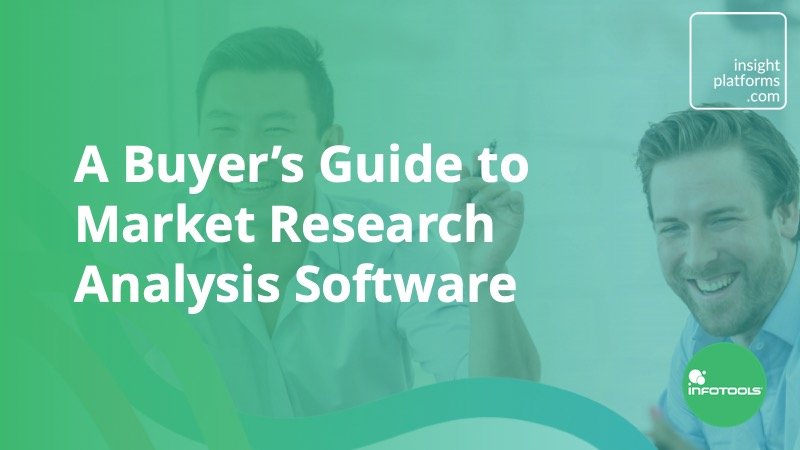 KnowledgeHound
KnowledgeHound is a search driven analytics platform for customer survey data. It enables to unify, search across, and analyse all your survey data in one place.
The main features of this platform are:
Survey data and insights can be uploaded from any research platform or provider, even offline.
Possibility to conduct natural language searches.
Studies can be tagged and organized for exploration and the 'stories' feature enables insight nuggets from multiple studies to be collated in a Pinterest-like wall.
Embed data visualization tools to create professional charts and tables, conduct cross tabulations, extract theme and sentiment from open-end responses, and instantly display trends and averages formatted for presentation.
Results can be shared via email or exported directly into common formats like PowerPoint and Excel.
Stores and catalogues relevant reports, questionnaires, stimuli, and media files alongside survey data, providing context for analysis.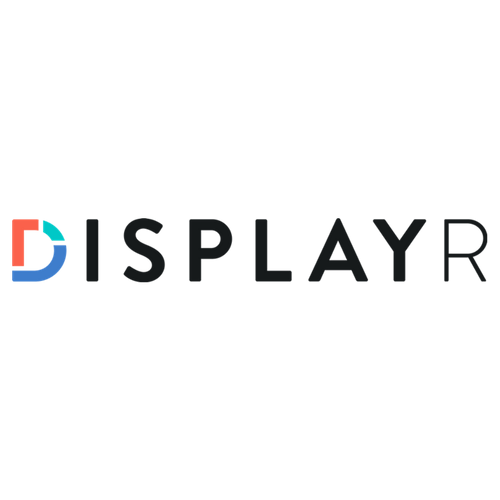 Displayr is an analysis and reporting tool, with built in statistics, presentation formatting and real time update.
It comprises data science, visualization, and reporting platform with import options from SPSS, SQL tables, Excel, CSV and any other data source via R. Point and click analytics are available for statistical techniques such as ANOVA, cluster analysis, correlation and various regression approaches; code-based analytics are possible with R integration. A range of visualisation options can then be published to web pages, Excel or PowerPoint.
The main features include:
Basic analysis and crosstabs using drag and drop or automatically churn them out by the thousand.
Automated statistical tests that highlight the key results, including regression, PCA, clustering, latent class analysis, machine learning, MaxDiff, conjoint, TURF, and others.
Designed for market research data, the tools categorize any type of text data, including single response, multiple response, brand lists, and back-coding. Also enables creating filters and new variables, merging categories.
Text analysis and coding to categorize data, perform sentiment analysis, entity extraction, and create word clouds.
Displayr allows reporting whilst analysing and automatically updates PowerPoint reports with new data (e.g., waves of survey data, country level reports, automatically batch export).
mTab

mTab is a survey analysis, visualisation and storytelling platform where it is possible to:
Connect and synthesize complex datasets into single-source evidence.
Import data directly from SPSS or survey tools.
A professional services team is available to help with data integration, visualisation, report management and administration.
It has various modules available, for specific purposes:
Discover (create, customize and share dashboards and data visualisation with native export to PowerPoint and Excel).
Analyse for deep dive statistical analysis (significance testing, cross tabulate datasets, generating trending analysis across multiple years, multiple markets, or multiple sources) and integration with R.
Advanced Analytical Visualizations for key driver (regression), correspondence, or decision tree analysis.
Stories for publishing dashboards; and mTab Reports, a repository for project outputs.
Q Research Software
Q Research Software is focused on automating grunt work and facilitating analytical process.
It is a division of Displayr, mentioned before, with specific focus on automation of single survey data analysis:
Cleaning & formatting data,
Conducting statistical testing,
Generating tables,
Updating analysis and
Producing reports.
Q file can be uploaded into Displayr for interactive, easy to use dashboards and for customized solutions.
It is a resourceful tool to:
Group variables into questions and grids.
Automatically applies weights, checks for outliers & small sample sizes.
Generates summary tables.
Update ongoing trackers and pilot studies with new data.
Automation of statistical analysis through machine learning & statistical methods including correspondence analysis, latent class analysis, regression, MaxDiff, Shapley, and TURF. It also supports the R language.
Export charts using customized templates into PowerPoint. In addition, it automatically updates your report when new data comes in.
SPSS Statistics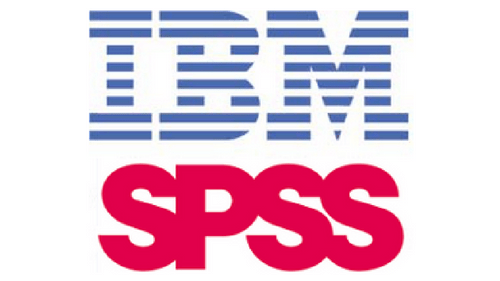 IBM® SPSS® is a statistical software platform mostly used by researchers to handle complex and large data sets.
With SPSS Statistics, it is possible to carry advanced statistical analysis, however it requires knowledge about data manipulation. The main features include:
Analyse and understand large and complex data.
Solve complex business and research problems with advanced statistical procedures. For example: Descriptive statistics, including methodologies such as frequencies, cross tabulation, and descriptive ratio statistics.
Conduct Bivariate statistics, including methodologies such as analysis of variance (ANOVA), means, correlation, and nonparametric tests.
Execute numeral outcome predictions, such as linear regression.
Enables segmentations, including methodologies such as cluster analysis and factor analysis.
Use extensions, Python and R programming language code to integrate with open-source software.
SAV (SPSS database) format makes the process of pulling, manipulating, and analysing automatic. It is possible to set up and import designated variable names, variable types, titles, and value labels.
Because its focus is data manipulation, it is not suitable for reporting and presentation creation.
MarketSight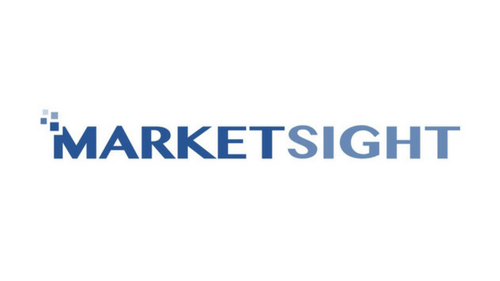 Marketsight platform complies a set of tools to analyse, visualize and share insights from survey data.
Data from many sources – SPSS, Excel or CSV, SurveyMonkey, Confirmit, Decipher, Dynata etc. – can be integrated in the platform to generate analysis and reporting.
There are also:
Analytical experts available to crunch data,
Designers to visualize your insights,
Engineers to integrate MarketSight with your in-house systems.
There are many possibilities in using MarketSight
Categorize, recode, and reorganize data to suit your analytical needs. Categorize variables or define entirely new variables using conditional and mathematical logic.
Drag-and-drop variables to create crosstabs. Leverage filtering, weights, indices and statistical calculations.
Automatically performs statistical significance testing on data tables to highlight relationships.
Built-in library of R scripts or customized codes to perform more complex analysis.
TabX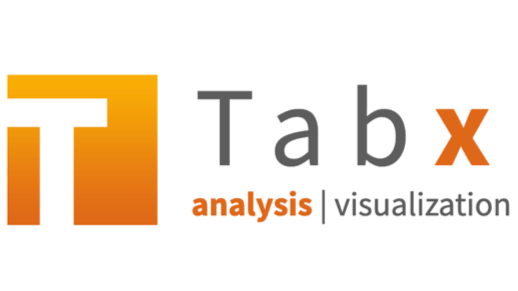 TabX is a survey data toolset built by market research experts for Agencies and Brands.
It has a free version and 2 more feature sets, with more advanced analysis and bigger database handling. However, its free version comprises the basic analytical possibilities:
Analysis and table creation: Editable Meta data, Groups, Filters, Weights & Subsets (cross tables, weighting, filters, sig testing, creation of derived variables, Max-Diff and others).
Dashboard & Visualization: drag and drop dashboard creation, charting creation, sharable documents, easiness to export to excel.
Branding and customization: basic user area customization.
License and platform: device agnostic, real time synchronization, browser based and continuous upgrades.
Author
Based in Sao Paulo, Brazil, Cynthia helps to create the Insight Platforms content, training courses and virtual events.