Whether we catch the virus or not, Covid-19 will disrupt many of our lives over the coming months.
There will be travel restrictions in and out of the worst-hit areas; conferences and industry events will be postponed or cancelled; many of us will spend much more time working at home.
Projects will also be harder to complete – especially those that involve in-person interviews, observations or workshops.
So how do you stay productive while all this is happening?
Here are some tips to get you started.
Brush up on your learning
Working differently requires new skills. There are plenty of free resources to help.
1. Free Webinar: Going Global via Mobile
Our next live webinar on March 17th will be presented by Dave Kaye of Field Notes Communities. He will share 10 tips for conducting remote video research with smartphones.
Find out more and sign up here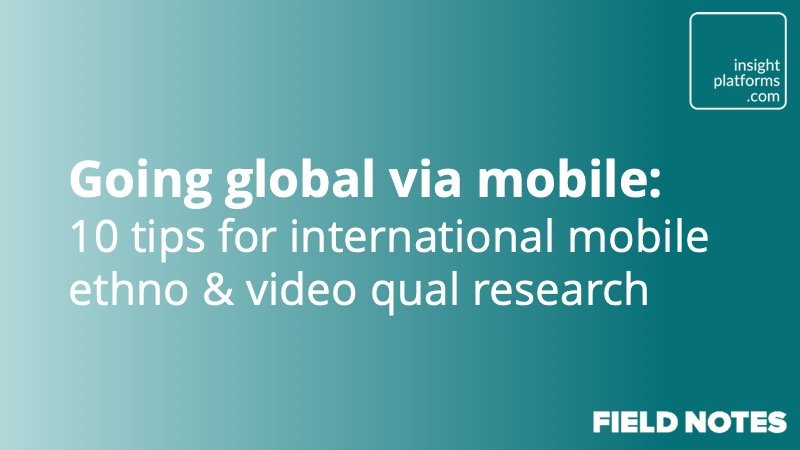 More webinars
And here's where you can access the full range of on-demand webinars and videos.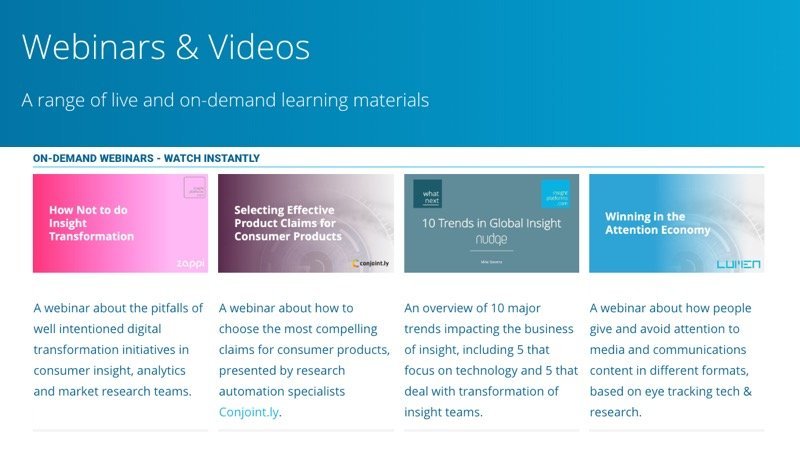 Learn about digital transformation of insight teams, building a DIY research capability and developing experimental research approaches.
Or go deeper into artificial intelligence for research, eye tracking in the attention economy and agile approaches to testing consumer goods product claims.
2. Free Virtual Summits
On March 26th, Insight Platforms will host its first virtual event, the Communities Summit 2020.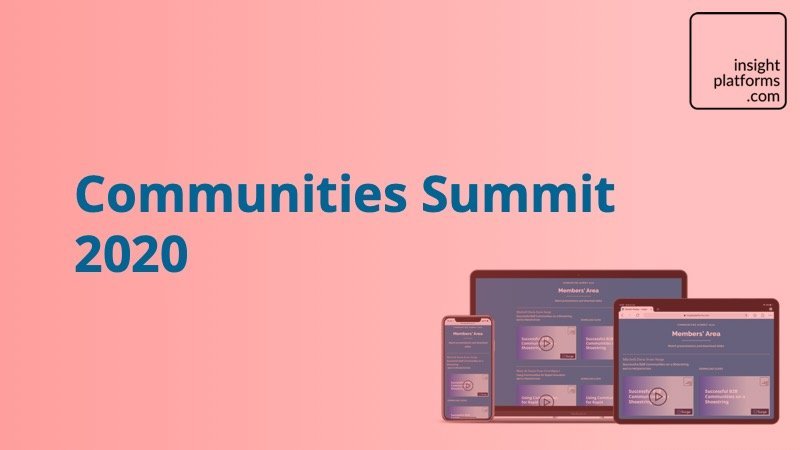 Featuring expert speakers from 20|20 Research, Fuel Cycle, Reach3 Insights, Potentiate, FlexMR and incling, you will get valuable learning about building and running successful insight communities.
Find out more and sign up here.
And in June, the Agile Summit will take place – featuring content to help you generate ideas at pace, build qualitative feedback into agile processes and embed customer validation in sprint cycles.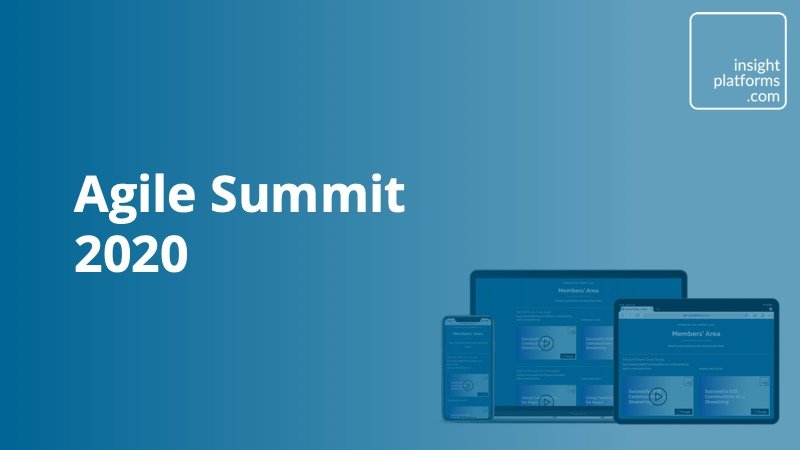 Details will be finalised shortly, but you can sign up to attend here.
3. Free Training: How to Deliver Great Online Workshops.
Insight capabilities agency Paraffin will be holding a free training event to help you design, prepare and facilitate online workshops.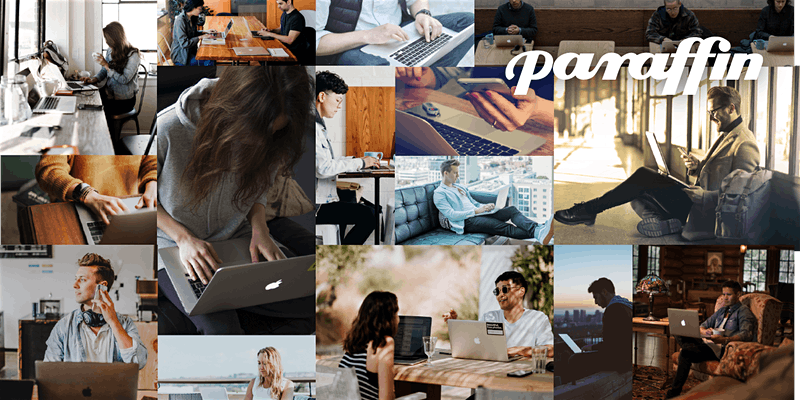 Find out more and sign up here.
This will be a great session. Pam Hamilton, Paraffin's Founder and Managing Director, has literally written the book on workshops.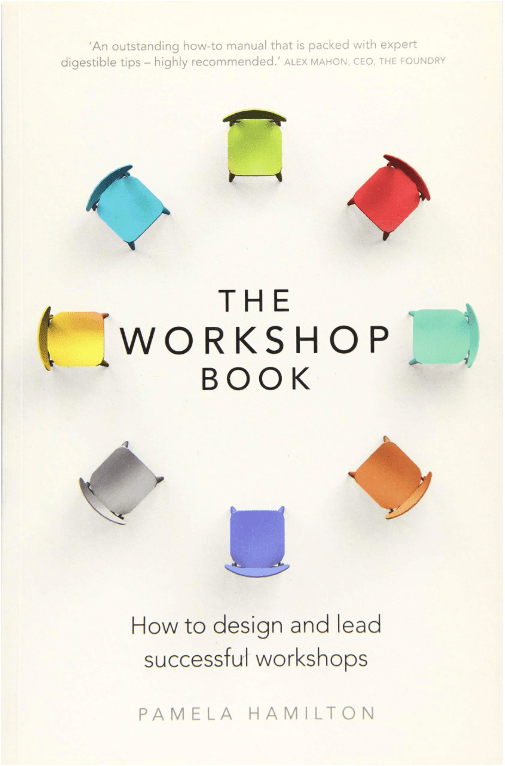 4. Free Online Event: Festival of NewMR
The NewMR team will be running their Festival of NewMR all week March 16th to March 20th.
Sign up to catch presentations about and online panel discussions CX, UX, analytics, qualitative and insight technology.
5. Free Guides and Ebooks
There is a growing selection of Insight Platforms ebooks and white papers here.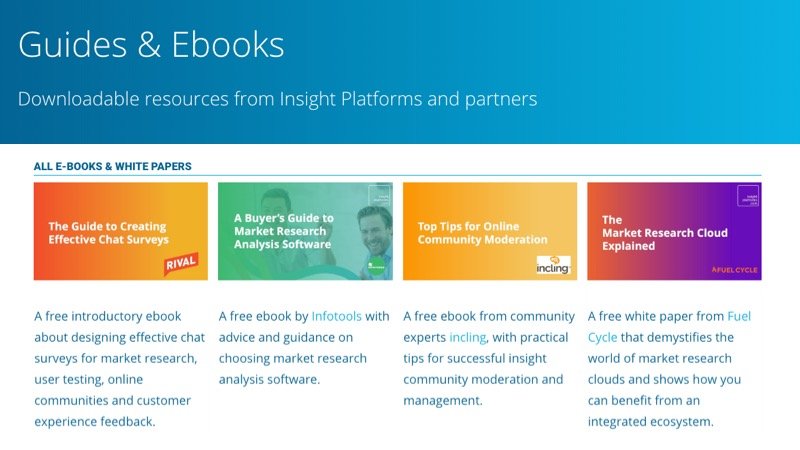 Learn about buying analytics software, uncovering emotion in unstructured data, designing chat surveys and much more.
Paid Masterclasses: Demystifying UX and CX for Researchers
In partnership with AMSRS, I will be doing two online masterclasses later in March.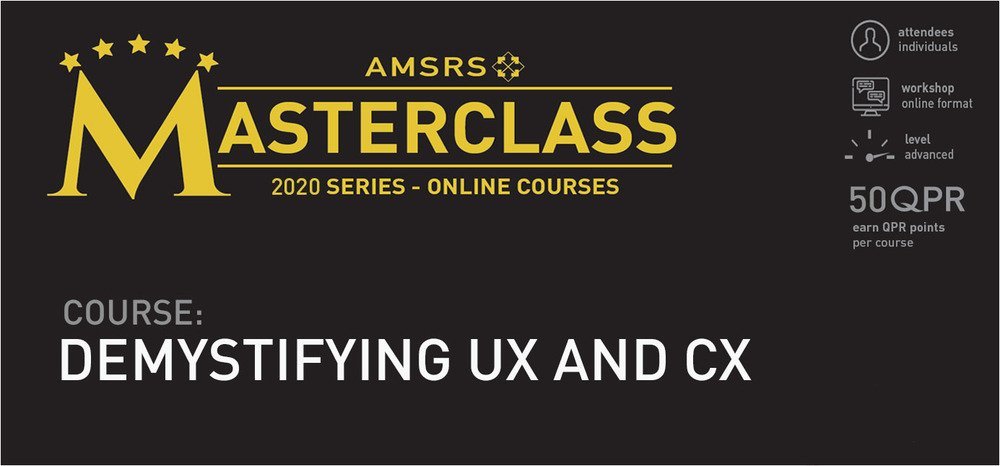 You can find out more and sign up on the AMSRS site.
Choose the Right Tools
One of the big shifts for many researchers will be moving face-to-face projects to online platforms. Much of this work will be qualitative.
This can be pretty daunting, especially if you're doing new countries or new target audiences for the first time.
But we have plenty of software platforms – and more expert advice – to help you make this shift.
6. Online Qualitative Research
This page has a wealth of resources and tools, including links to qualitative research tools and partners.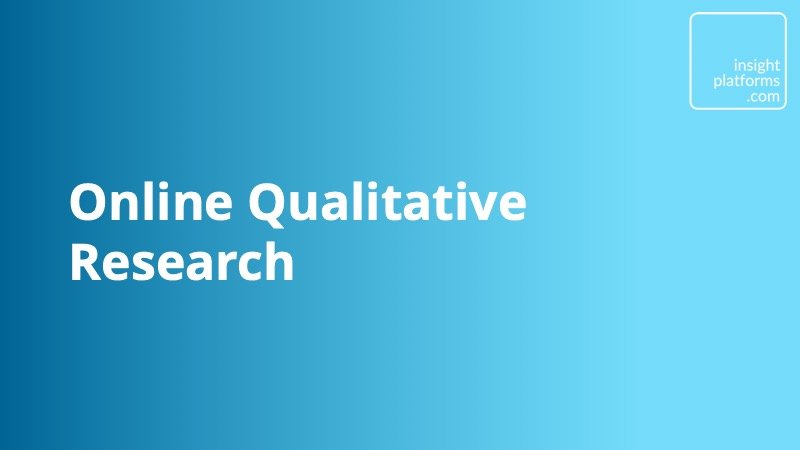 Learn about the different types of online qualitative research, get tips for running international online qual projects and
Then find the right tools to help – including online focus groups and forums, insight communities and online neuromarketing platforms.
7. Remote User Testing
If you want quick feedback on a new website design, app prototype or other digital concept, you have lots of options these days.
User Testing platforms get you quick access to targeted groups of users, who will undertake a series of tasks and give you video-based feedback. Here's a market map of user testing tools:
Then find the right user testing partner in the directory.
8. Remote Video Interviews and Groups
If you want to conduct remote video interviews or focus groups, you can find your own participants using survey panels and then speak to people using mainstream tools like Skype, Hangouts or Zoom.
Or you could use one of the software platforms with integrated access to profiled respondents, like Instapanel, discuss.io or methinks.
Find more video-based research platforms here.
9. Mobile Ethnography
Similar in some ways to remote video interviews, smartphone ethnography tools help you get much more contextual feedback from participants.
They can record videos, take part in discussions, upload pictures, answer survey questions or keep diaries of their activities.
You can use these solutions to understand more about home environments, explore customer journeys, capture 'unboxing' or setup activities, test the user experience or understand shopping environments.
Providers include Over the Shoulder, now part of 20|20 Research, Field Notes and dscout.
Find more mobile ethnography providers here.
10 Mobile Crowdsourcing
Where the gig economy meets smartphone research.
Mobile crowdsourcing platforms give you quick access to armies of people all over the world willing to give quick feedback, the pictures in their local grocery store or conduct mystery shopping research.
Providers include Field Agent, Streetbees, BeMyEye and many others.
Hopefully we'll all get through the next few months without massive disruption, getting too ill or fighting over toilet paper in the supermarket.
Take care.
Author
Mike is the founder of insightplatforms.com. He is a consultant, advisor and thought leader on the intersection of technology and research.