This is a collection of the top video focus group platforms.
There's no ranking implied by the order.
For a complete list of all video focus group platforms, browse the directory here.
Video focus groups have seen a massive boom since 2020, with face-to-face research being seriously impacted by coronavirus lockdowns.
Video focus groups offer a layer of flexibility that physical focus groups can't. Research participants are asked to join a virtual room at a set time, with their webcams. It typically includes a similar number of participants to traditional focus groups (usually somewhere between 6-12) and has a similar format.
This method offers a range of benefits. It allows for more diversity in the group. Participants can live anywhere in the world to take part, providing they have access a webcam and an internet connection. This also makes it easier to involve people in remote areas, which is often not feasible with face-to-face methodologies.
It also lets you integrate different participant engagement, such as polls, stimulus annotation, and private chats. You can share videos, links and stimulus easily, and all interactions are automatically recorded.
If you'd like to know more about video research and how to use it, check out our article; What is Video Research?
If you're now ready to find a platform for your own video focus groups, then you've come to the right place.
Here are our top platforms.
Video Focus Groups Platforms
Free Online Video Call Services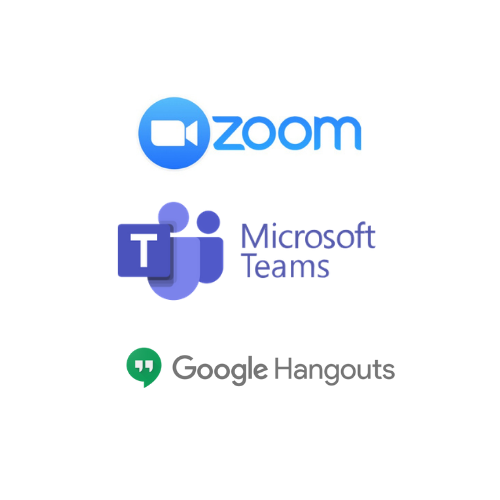 Before we start on the specialist platforms, it is worth covering the free options that are available.
There are many different tools that can be used to host video focus groups, like Zoom, Microsoft Teams, Google Hangout, and Facebook Messenger.
These can be a great option if you haven't got the budget to invest in specialist tools. They often provide features such as screen share, polls, private chats, etc.
However, they are limited. They don't offer observer spaces, or provide any analytics tools, which many of the specialist platforms do. However, most people will have access to them already, meaning research participants won't have to download additional software.
Recollective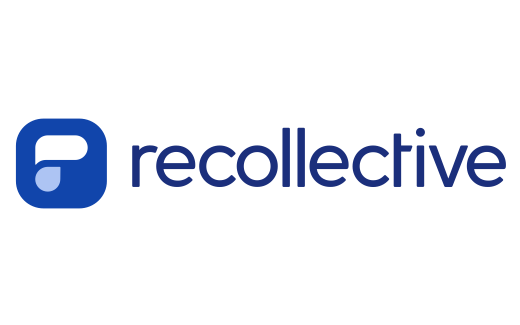 Recollective is a research tool for conducting online qualitative studies, including online focus groups.
Recollective's Video Focus Groups feature let you quickly connect with up to 25 participants on any device and engage in live conversations to uncover insights.
Moderators can prepare content in advance to use as stimulus in the session in the form of text, polls, photos, videos and files. You are also able to screen share, or let participants share their screens too.
All Video Focus Groups include a private backroom and separate audio channel for your researchers, translators and clients. Each group meeting is recorded and automatically transcribed into text (with a separate translator audio file) for rapid analysis or to easily create highlight video clips.
You can see a demo from Recollective here.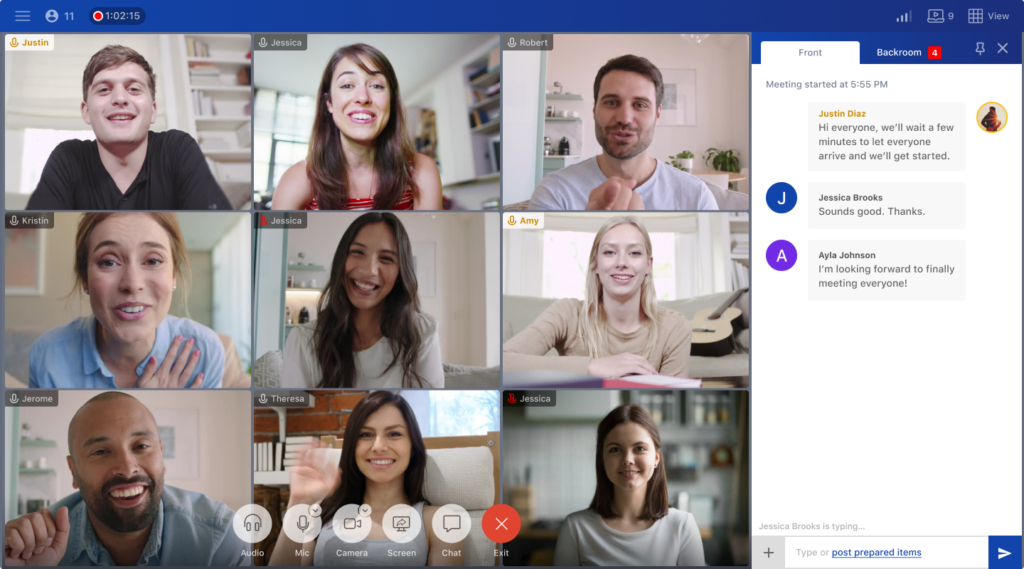 incling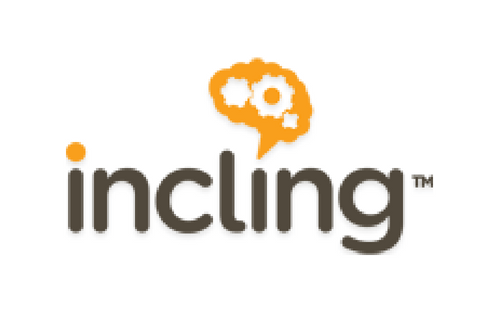 incling is 'one-stop-shop' for online qualitative projects. It offers a focus group and interview tool called 'Live Chat', alongside a range of other products.
Each group can host up to 9 participants, alongside a private observer chatroom, that can host an unlimited number of people. Observers can message one another and the moderator during the session. It also has a built-in simultaneous translation channel for foreign language groups.
Questions, videos and images can pre-loaded, and both the moderator and participants can share their screen during the session. Notifications remind participants of the session, with link to join. The chat is hosted on a private and secure platform, and is web-based, so does not require any downloads. It can be accessed through both desktop and mobile device.
After the group, video recordings, automatic transcriptions and translations are available. The platform offers built-in text analytics that gives you the ability to explore key themes within a particular group or across your pre-tasks and focus groups.
Live Chat is available alongside a range of other tools. incling provide unlimited access to their platform at a flat day rate fee, so you can run all your pre-tasks, focus groups and post tasks from the same place. They also have a support available to help with the platform.
You can see a demo from incling here.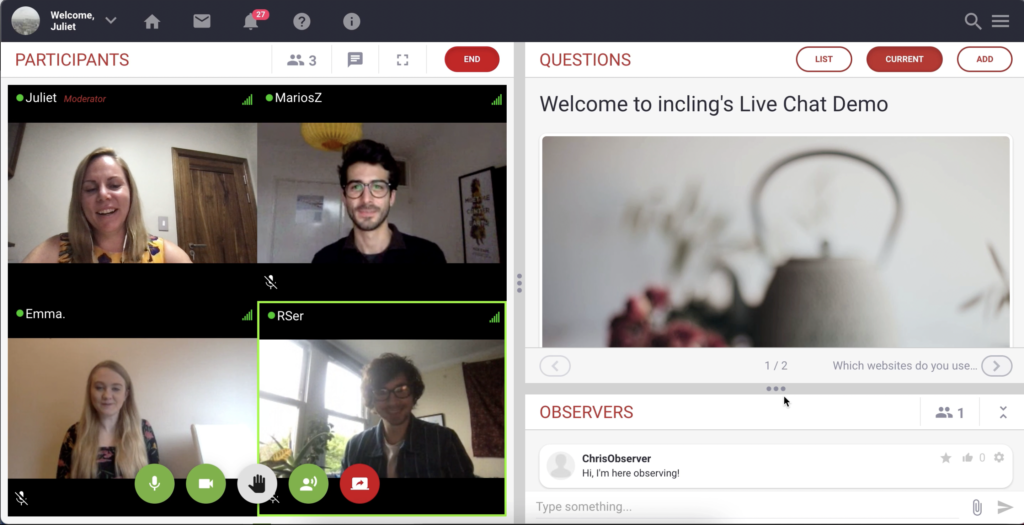 20|20 Qualboard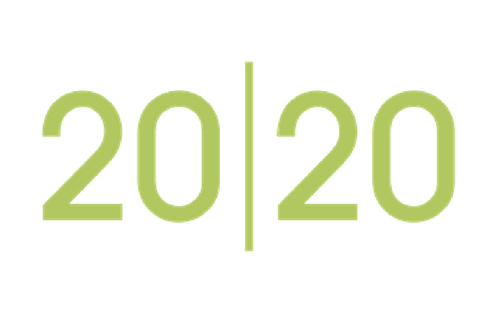 20|20 QualBoard is an online qualitative research platform, that offers QualMeeting® for individual interview and small focus groups.
The groups can be customised to include interactive surveys, stimuli, screensharing, and other insight tools. Each participant completes a technology check prior to the meeting to limit disruption. They are welcomed to a virtual lobby prior on joining to be prepped by a technician before the start of the discuss. The team at 20|20 manage the recruiting, scheduling, project management and technical logistics for you.
The platform's proprietary video portal makes it easy to manage video research projects. Every session is recorded with immediate, searchable transcripts available. Video files and transcripts can be viewed, shared and downloaded from a central location. The team at 20|20 can also create customised montages that summarise your findings for you.
You can see a demo from 20|20 Qualboard here.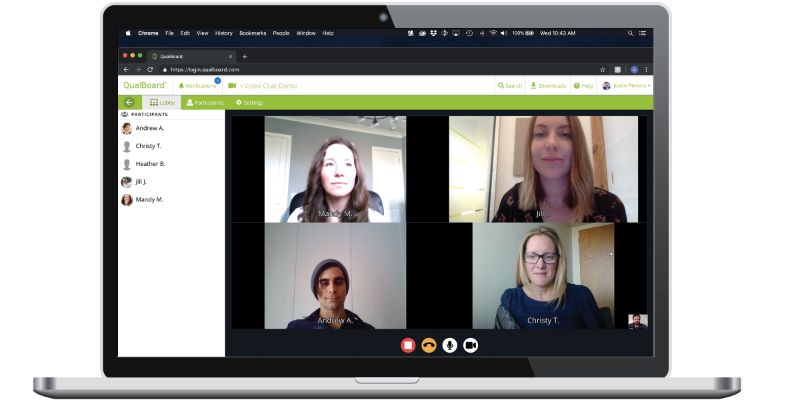 Qualsights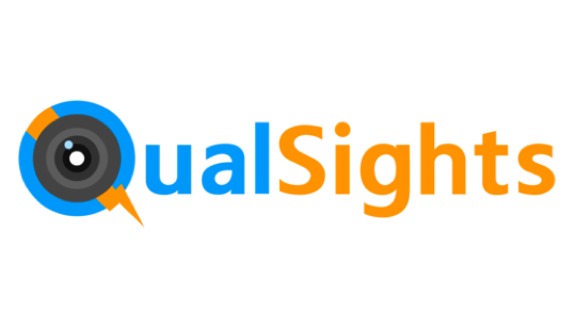 QualSights is a platform for remote video observation, interviews and focus groups.
It can also be used to enhance face-to-face projects and to enable customers or field staff to broadcast live.
The software can capture video from any camera, and uses machine learning to transcribe audio; generate keywords and topics; apply sentiment and emotion analysis; and recognise objects and scenes in videos.
The software also features a drag-and-drop video editor to create clips and showreels.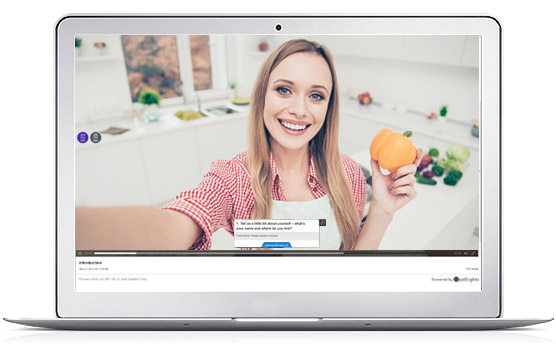 FlexMR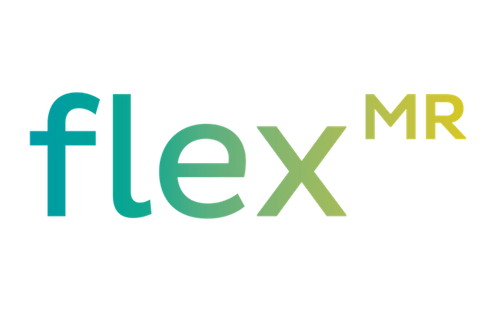 FlexMR is an insight platform, that has a range of qualitative and quantitative research tools available, including small video focus groups.
Groups offer a variety of interactive features, including images, audio, video, smart boards, and quick polls. Both video and text chats are available. Stakeholders and decision makers can watch sessions from a virtual observation room that includes a private chat facility. Hosts can liaise between moderators and observing stakeholders to actively facilitate engagement.
Visual stimuli and interactive tasks can be set up prior to each session. Topic guides, images and videos can be uploaded for use throughout, while polls and smartboards add interactive tasks.
After a focus group has ended, video recordings, text chat transcripts and task results are available immediately through a one-click export.
You can see a demo from FlexMR here.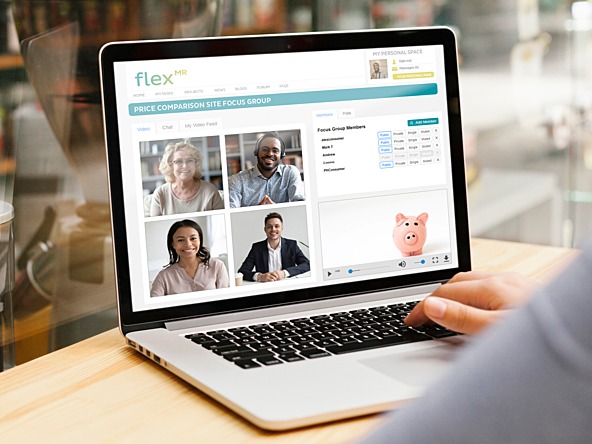 Vocal Views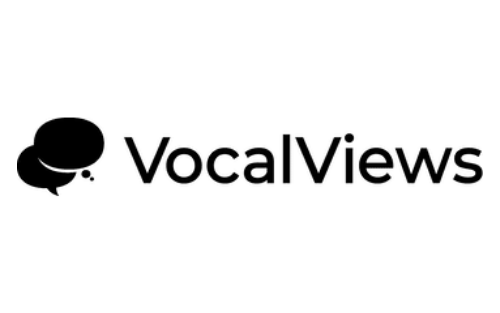 Vocal Views is an online qualitative research marketplace, that connects brands with moderators, translators and consumers. The platform offers video focus groups alongside other products.
The platform has a range of features, such as hosting up to 20 research participants, alongside a separate observer room. The platform allows you to share screens with participants, and use interactive whiteboards, to gather feedback and engage participants. Participants can also have tech checks before joining, and be welcomed into a waiting room. The platform offers high levels of security with a new dedicated end-to-end encrypted server for each group.
It also includes a simultaneous translation audio channel for groups in other markets. Groups are automatically recorded and transcribed.
Vocal Views provides access to a community of over 850,000 members to recruit from, filtered by demographics, purchase habits, hobbies and interests. Alternatively, you can upload a list of respondents by email.
Clients are also able to use the marketplace to find moderators to run video focus groups for you if needed.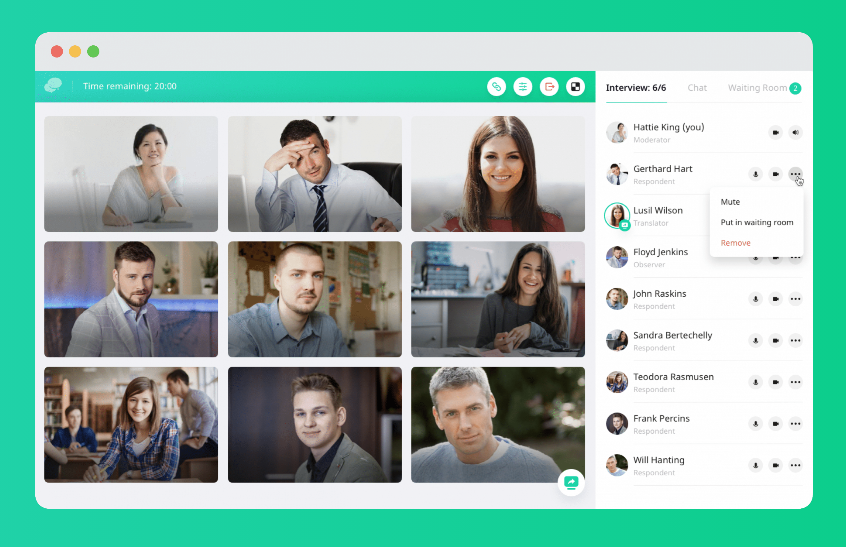 FocusVision InterVu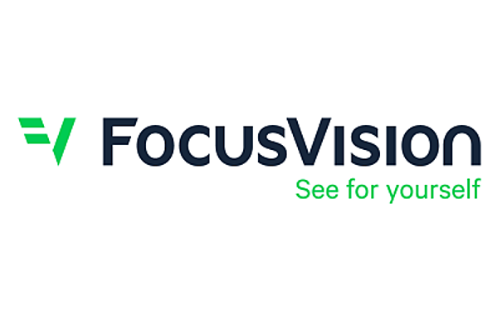 FocusVision InterVu is an online focus group and 1-2-1 interview software platform for live streaming video of multiple participants.
Additional features include stimulus presentation, screen sharing, whiteboard / mark-up, card sorting, polls and virtual breakout rooms. The platform also enables breakout rooms for smaller group exercises and work sessions. Simultaneous translation is also available.
Observers can also interact and watch live groups without being seen by participants.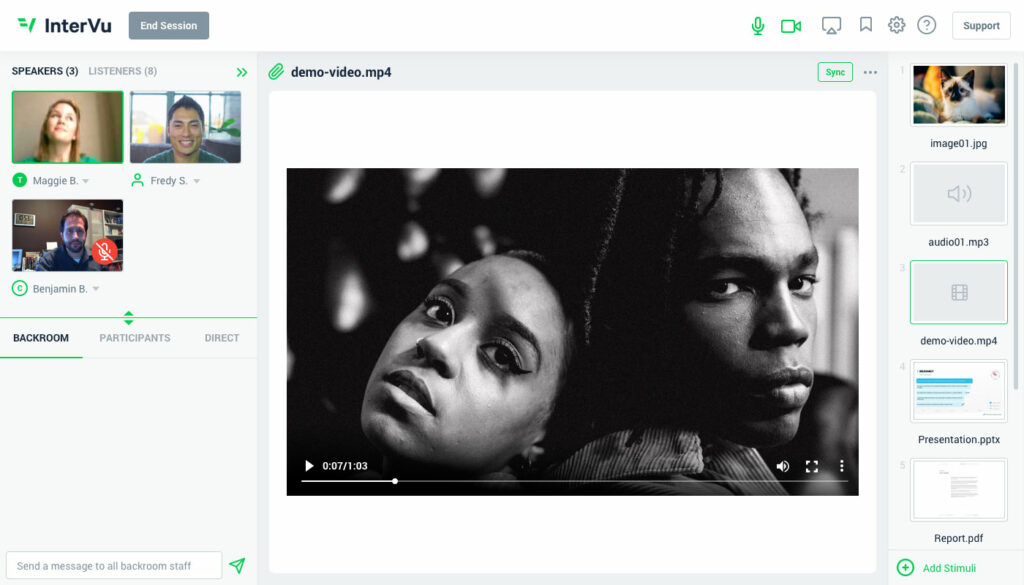 itracks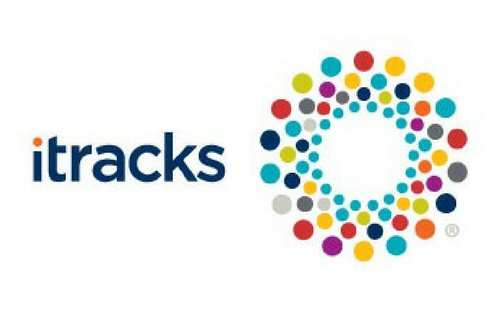 itracks is a qualitative research platform with a range of features including live chat, discussion boards, community, video chat and markup tools.
The video focus groups allow you to upload media stimuli can be used to gather feedback, alongside adding polls. The groups are recorded in high-res video and dual channel audio.
Communication to participants prior to the group is automated, and there are other project management tools to streamline the process. Participants don't need to download additional programmes or plugins.
All video recordings and transcripts are available after the group session.
Project support services are also available for research design, moderation and analysis.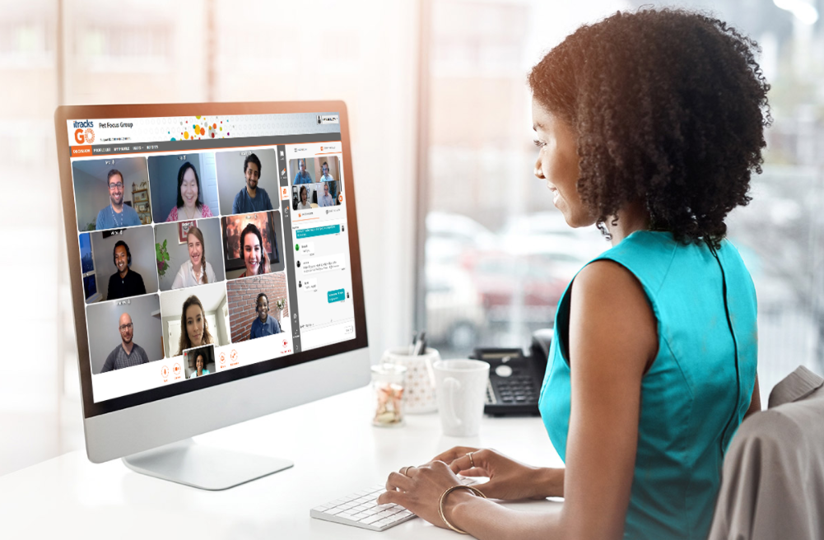 CMNTY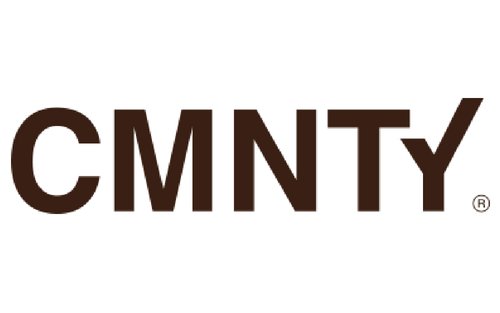 CMNTY is a software platform that offers a range of solutions for market research, including video focus groups.
The platform offers features such as whiteboards for visual aids, polls to get instant opinions and share images, videos and chat for more interactivity. Clients can observe and interact in the backroom chat. Recordings and transcriptions are available after the session finishes, as well as overall sentiment.
Marks can be set to highlight interesting moments during an online session and these clips can be download separately or compiled into a single clip and shared with a single click.
The platform is fully integrated so that you can run groups alongside other projects, so participants can start with a short survey and be invited for follow up IDIs after the focus group session, without leaving the platform.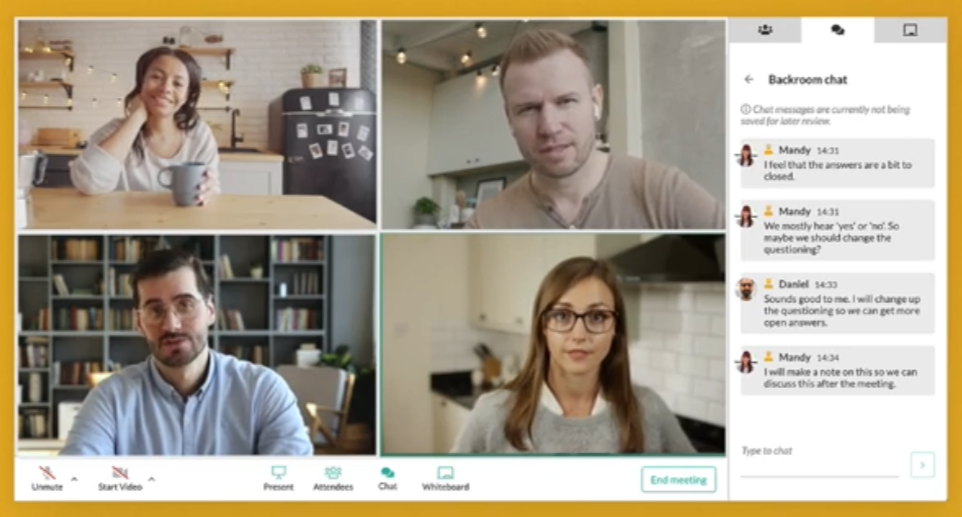 Aha!
Aha! is a qualitative research platform, that include a focus group and IDI product; Live Conversations™.
Aha! is the first-ever integrated partner with Zoom's cloud-based platform for video, voice, content sharing and chat technology. The proprietary platform enables live webcam and mobile video conversations.
It allows for scheduled or ad hoc conversations that are recorded and accompanied by automated machine learning or human transcription of the discussion. The platforms focus group and IDI sessions include a custom client backroom, a scheduling system with alerts and tech checks.
Training and tech support is also provided for the research platform, alongside optional research & consulting services to help with study design, project management, recruiting and analysis.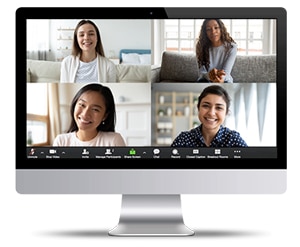 Collabito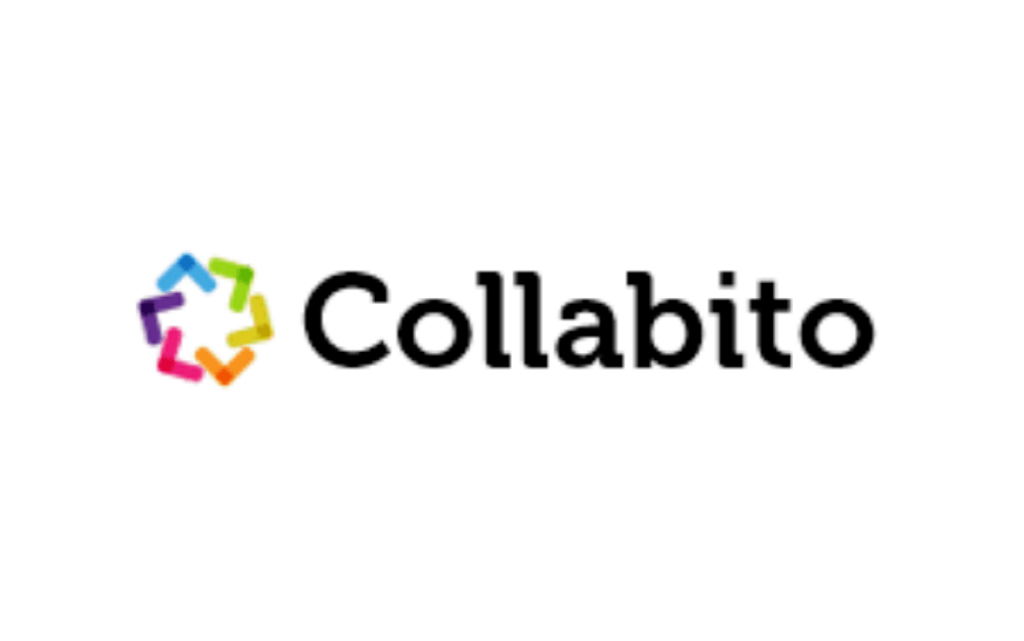 Collabito is online qualitative research software that includes chat-based focus groups, blogs, diaries and bulletin boards.
Participants can join the video focus groups through a web browser. The groups can include whiteboards to display media, additional text chats, drawing on pictures, annotations, and card sorting. Moderators, clients and observers can interact in a virtual observation room.
You can record your focus group and replay the session later or download the recording.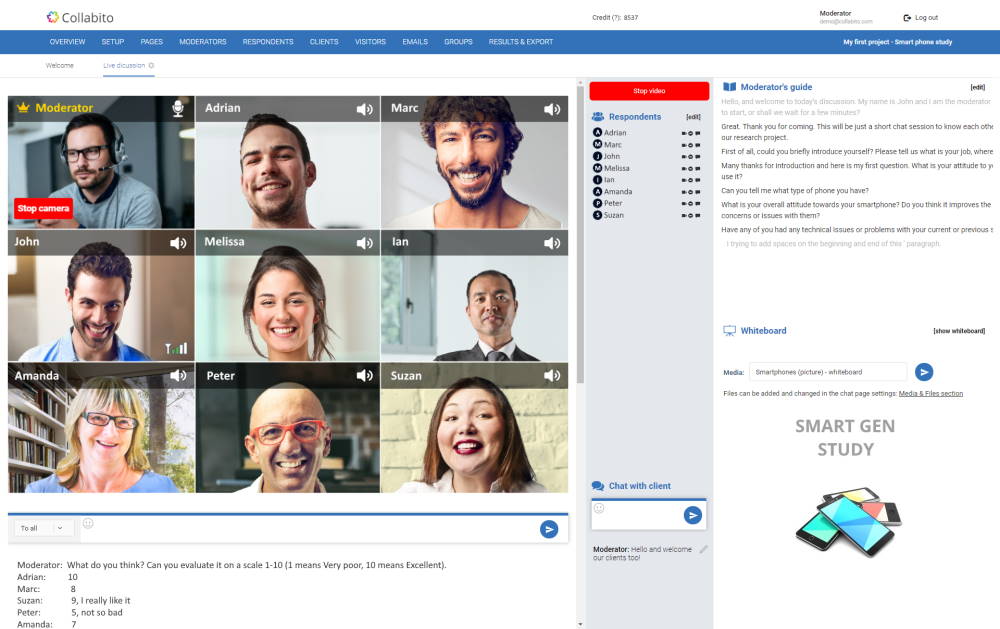 VisionsLive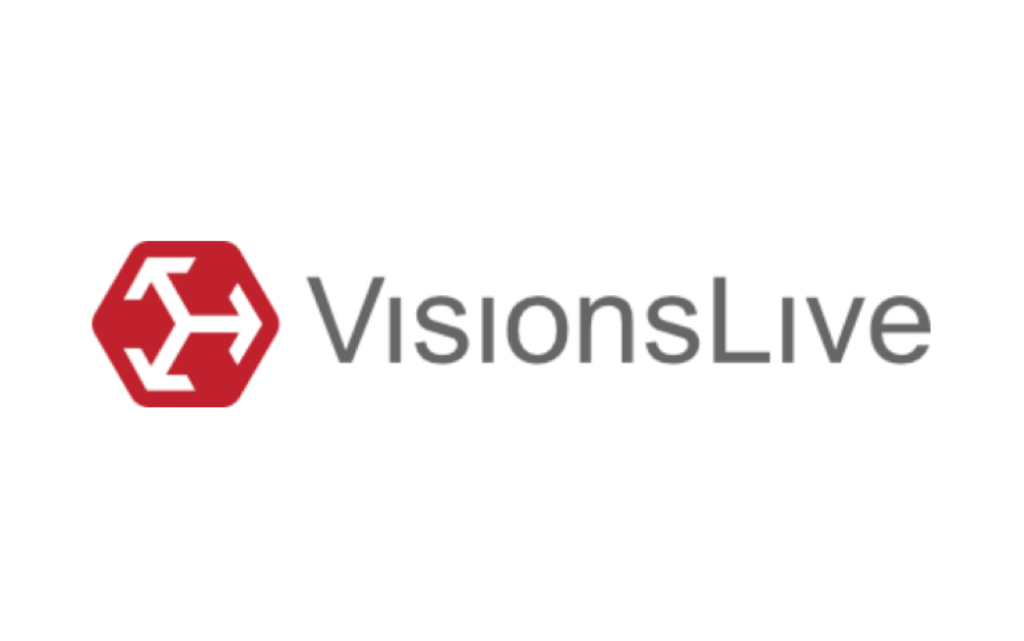 Vision Live provides a suite of tools for qualitative market research including online focus groups, bulletin boards and communities.
The V+ Online Focus Group tool enables moderators to interact with respondents via chat or full webcam/audio. Features include stimulus uploads, heatmaps, annotation, interactive whiteboards, polls, and survey questions.
Participants can join across devices, and there are no limits to the number of participants.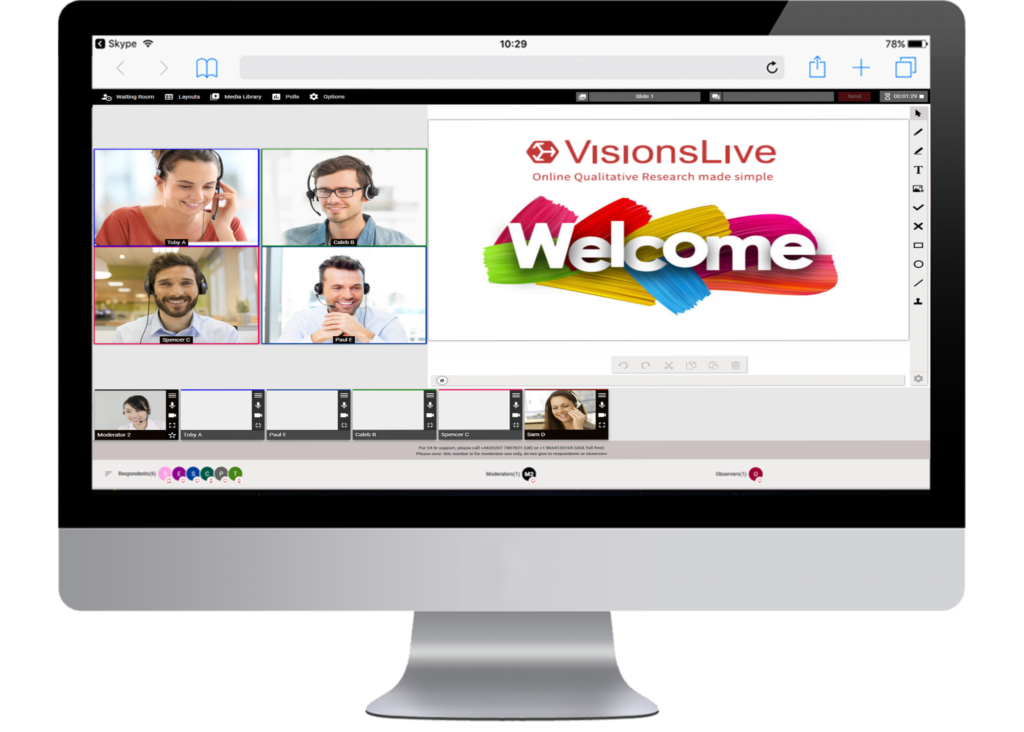 Further resources
Still want more information about video research? Well, we've got you covered.
There's heaps of blog articles, webinars, demos and platforms to browse on our Video Research page.
Alternatively, here's a selection of some useful stuff – some to watch, and some to read.
Watch:
Webinar: Beyond Zoom Groups: How to get more value from online and mobile qualitative research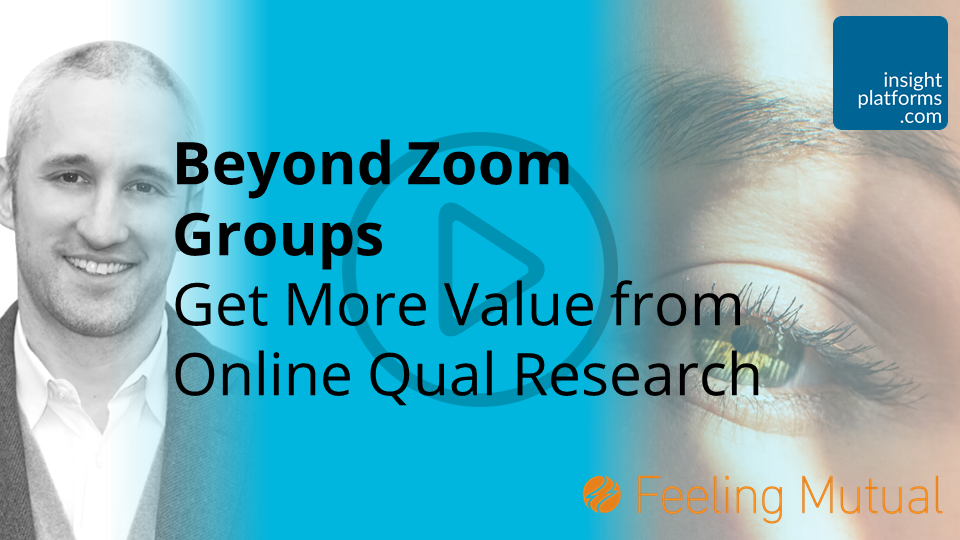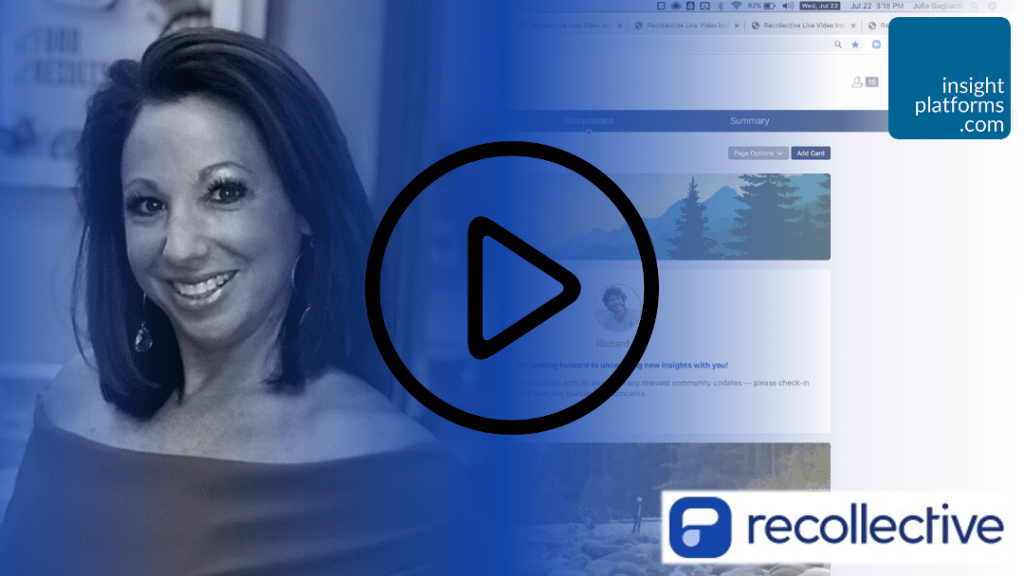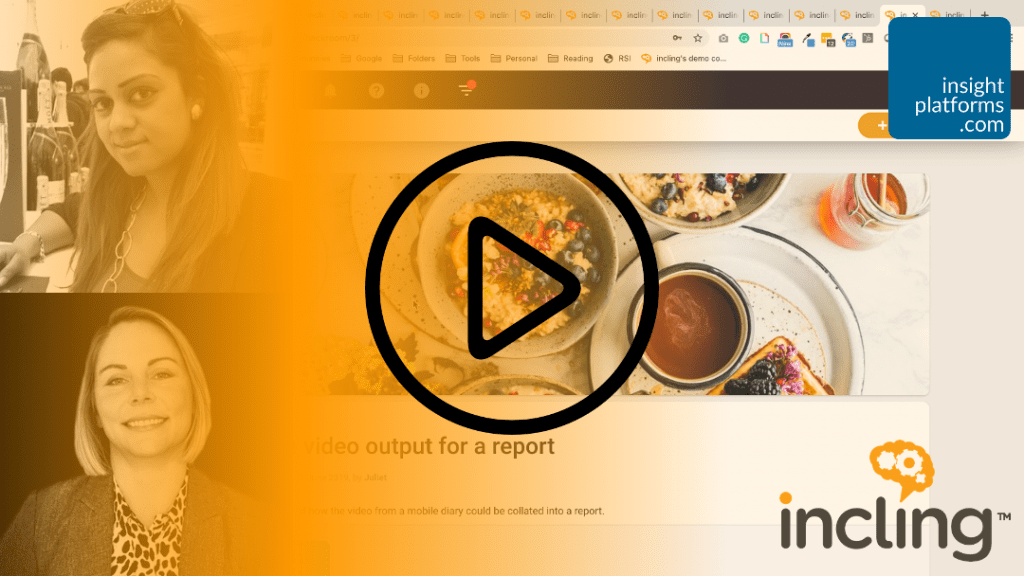 Read:
What is Video Research?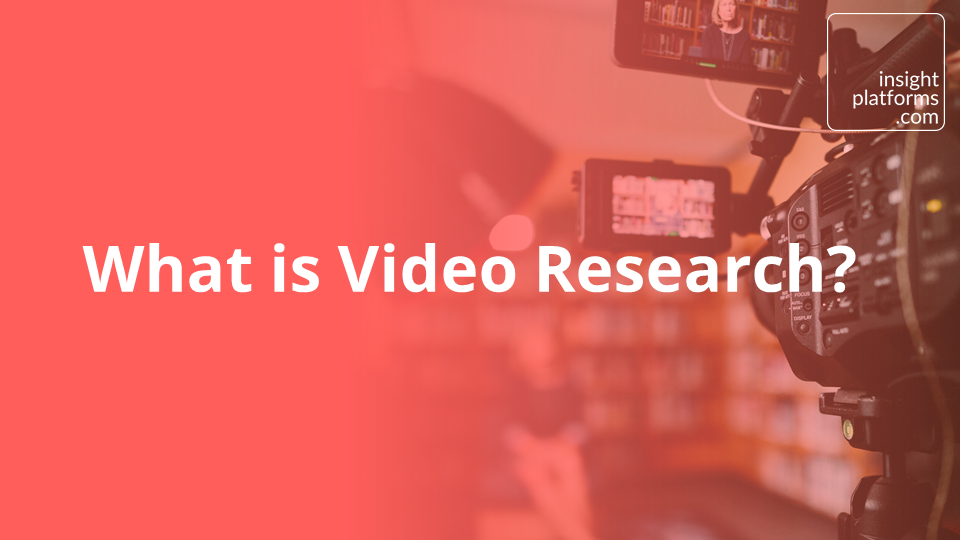 6 Top Tips for Great Online Workshops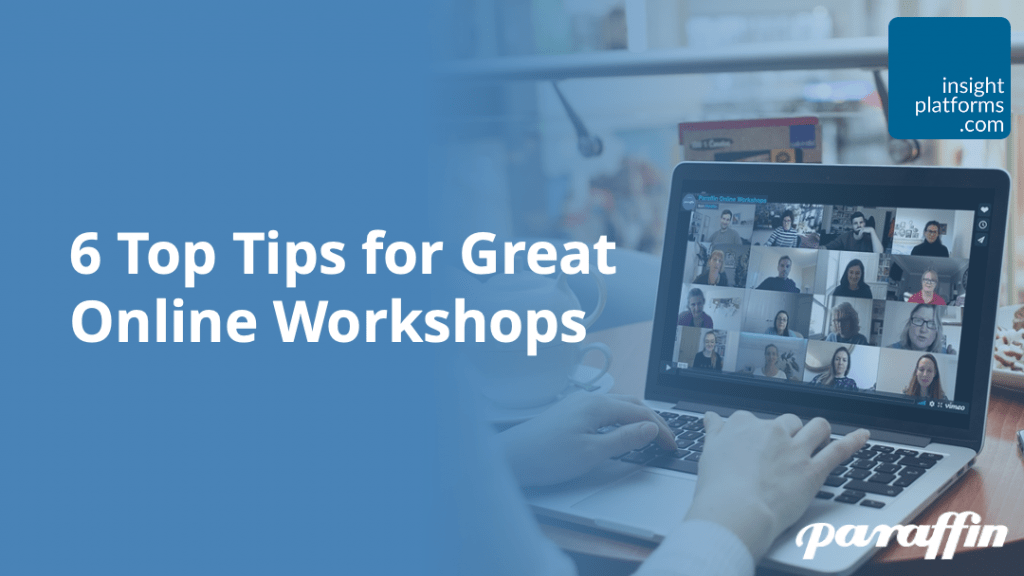 Author
Mike is the founder of Insight Platforms. He is a consultant, advisor and thought leader on the intersection of technology and research.