This is a collection of some of the top text analytics platforms for research, customer insights and CX feedback.
It includes general-purpose text analytics tools, verbatim coding platforms; emotion analytics tools and CX analytics systems.
It does not include many other tools that – technically – use similar language processing models for different applications – specifically:
There's also no ranking implied by the order.
For a complete list of all text analytics platforms, browse the directory here.
---
Before we start, it's worth recapping on what we mean by text analytics. According to MonkeyLearn;
"Text analysis, also known as text mining, is the process of automatically classifying and extracting meaningful information from unstructured text."
It means using AI to uncover meaning behind a volume of text, to help identify patterns and draw out insight. This typically uses Natural Language Processing (NLP).
It's a pretty broad term with blurry boundaries, and there are lots of different things that fall under the umbrella term.
Read our article What is text analytics? to find out more about text analytics.
However, if you're looking for a platform for your text analytics, then you've come to right place.
We've broken these platforms into 4 categories, based on what they're specialised in:
General Purpose – can be used for most text analytics applications
Verbatim Coding – these are platforms that classify open end survey responses
Emotion Analytics – these platforms dig deeper into the sentiment of text
CX Analytics – these platforms automate analysis of unstructured feedback from sources such as surveys, complaints, reviews, etc.
General Purpose Text Analytics Platforms:
Lexalytics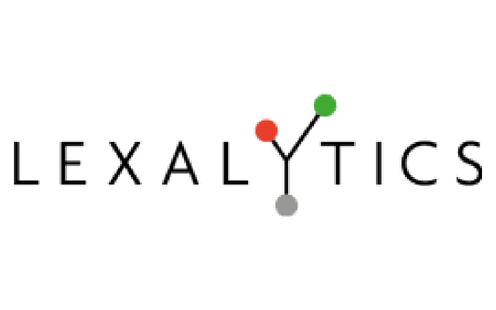 Lexalytics is a SaaS, on-premise and Excel plugin-based solution for text analytics.
Using various machine learning techniques, the software offers sentiment analysis, extract named entities, themes, categories and intentions.
Structured data and insights flow into the platform's visualisation dashboards. Alternatively, you can export to your preferred business intelligence tools to inform historical and predictive analytics.
The platform can be used for social media monitoring; people analytics & voice of the employee studies; and voice of the consumer & customer experience management.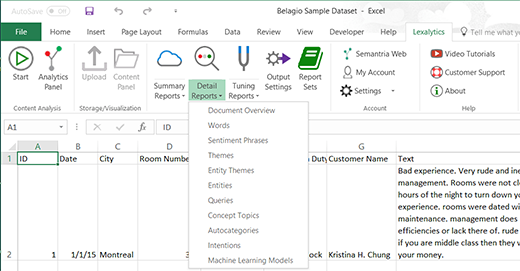 Monkeylearn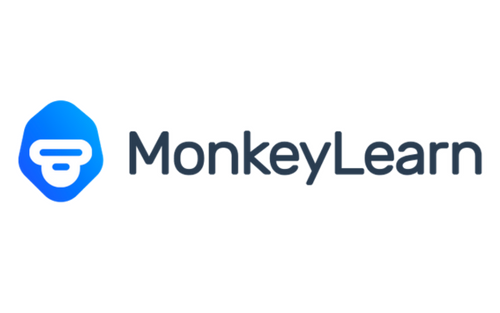 MonkeyLearn is a text analysis platform with machine learning.
Inputs can include emails, support tickets, chats, social media, surveys or any other documents. Custom categories and tags can be created to structure and process data, with topic classification, sentiment analysis and entity extraction. Input data formats include Google Sheets, CSV and Excel.
Integrations with Zapier and Google can automate workflows for product feedback, customer experience and survey analysis. This works by tagging support tickets to trigger actions, classifying inbound emails from users or coding NPS survey responses.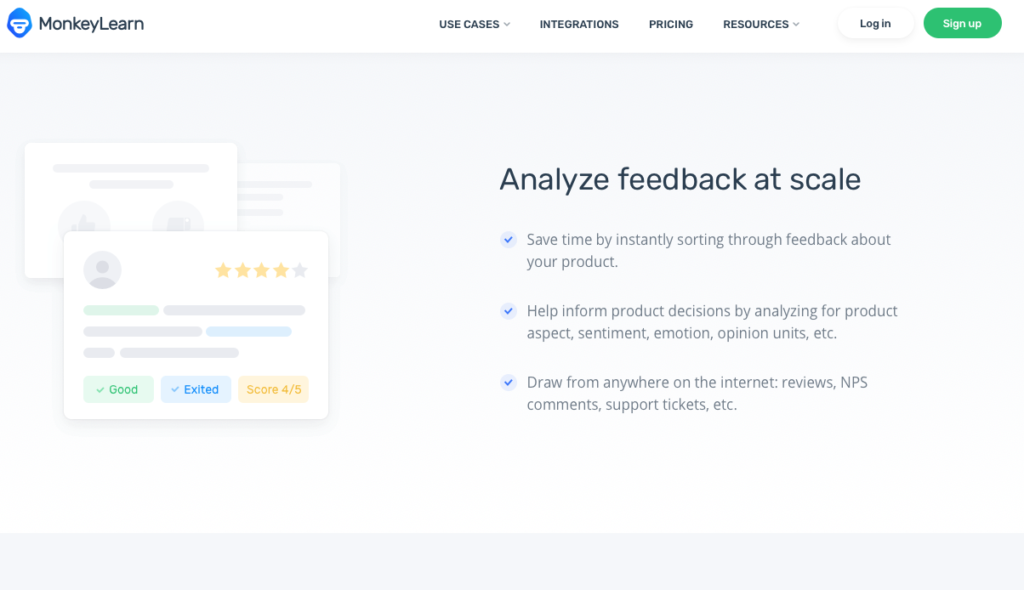 Gavagai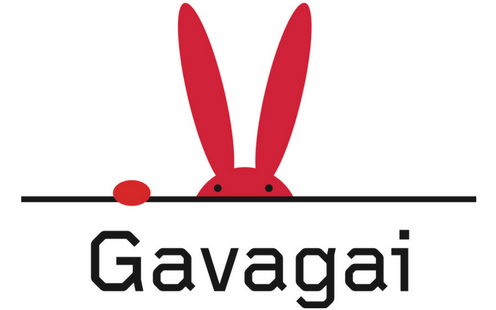 Gavagai has created the Gavagai Explorer, an AI-driven text-analytics platform.
It provides actionable insights from unstructured text data – easily, quickly and at a low cost. With the Explorer, customers can understand their data and improve their business, without the help of consultants or expert data scientists.
Gavagai Explorer lets you discover topics automatically, without the need to pre-define them. You can modify the topics that the system suggests and even add new ones. It provides a wide range of sentiments beyond positivity and negativity in the texts, including love, fear, hate, desire and scepticism.
The platform offers instant actionable insights derived from unstructured text in virtually any language. The texts get automatically analysed and the results are presented in interactive and share-able dashboards.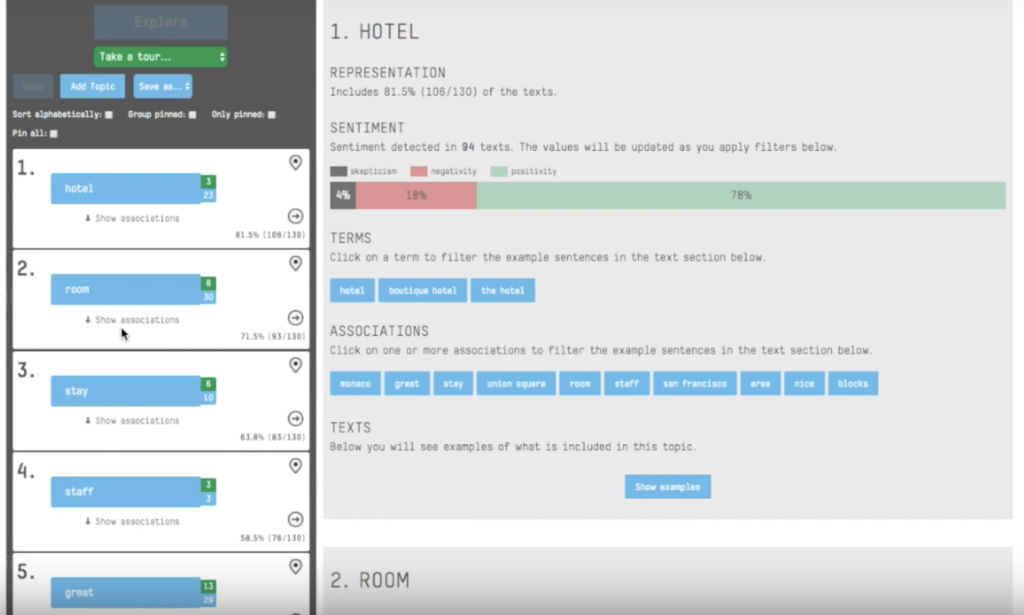 Odin Answers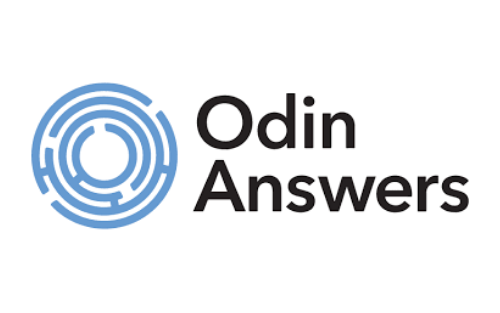 Odin Answers is a text analytics platform that uses advanced statistics and machine learning to find patterns and relationships in structured and unstructured data.
It can identify and track sentiment and emotion, including psychological attributes such as anger, fear and trust. The tool combines text analysis with accompanying structured data (satisfaction, spend etc.) to increase accuracy of sentiment classification.
Reporting includes data in tables and charts, alongside more advanced options to drill-down to record level. Data can also be be exported.
The API instantly uploads, sorts and combines your data. It provides automatic coding and analysis of key drivers.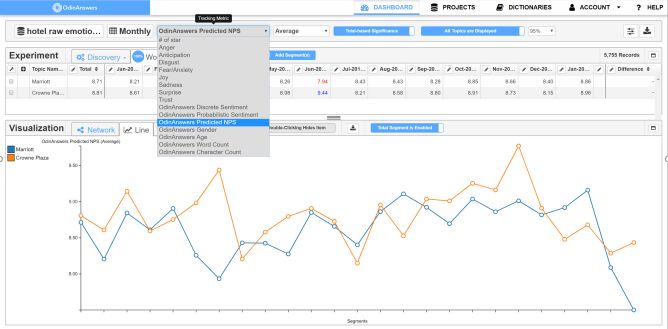 MeaningCloud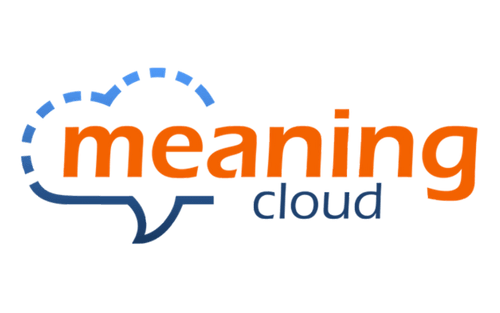 MeaningCloud is a text analytics platform with an Excel add-in and API for embedding in other applications.
The platform combines advanced technologies to provide feature-level sentiment analysis and social media language processing. It provides graphic interfaces to allow the user to easily customise the system using their own dictionaries and models.
The platform can be used for voice of the customer analysis, customer experience management, content publishing and monetisation, social media analysis, and document coding and management.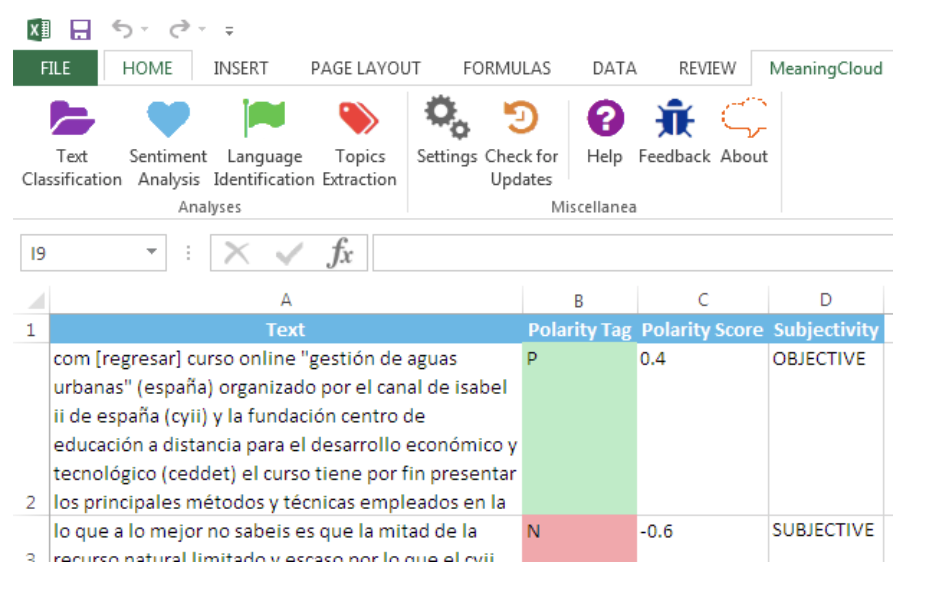 Verbatim Coding Platforms:
Codeit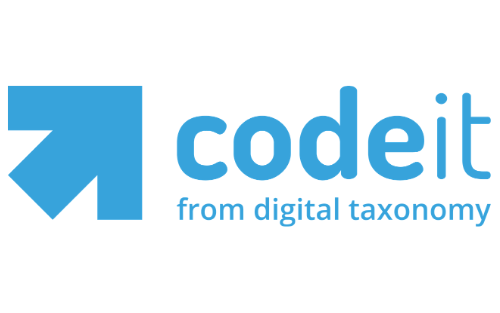 Codeit is a verbatim coding tool, that offers a blend of AI and human based tools.
The platform allows you to manually code verbatims, leave it all up to the AI, or choose a combination of both. This results in cheaper and faster results than traditional manual coding method.
Codeit is a robust, enterprise-scale platform. It offers a variety of tools to assist in all aspects of real-world coding projects. These include machine learning, automated theme discovery, feature-rich coding interface. The platform offers integration with many research tools, inbuilt machine translation, team collaboration and project management tools.
You can watch demo of the Codeit platform here.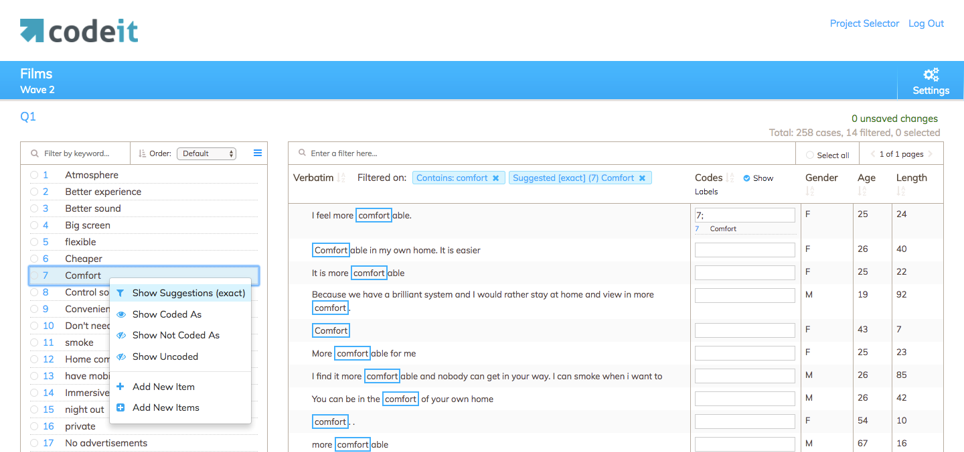 Caplena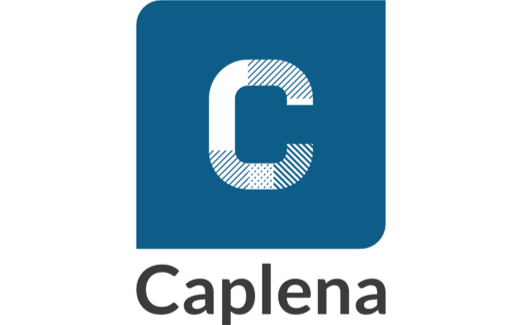 Caplena is online text analysis software for coding open-end responses to surveys.
The tool enables a researcher to code responses or categorise text using a streamlined interface. The intelligent assistant continually learns how to predict codes for responses based on previous examples and improves its effectiveness over time.
The platform offers a range of tools, such as AI supported coding, keyphrase detection, codebook templates, sentiment analysis, visualisations, dashboards, and team collaboration. It supports 36 languages.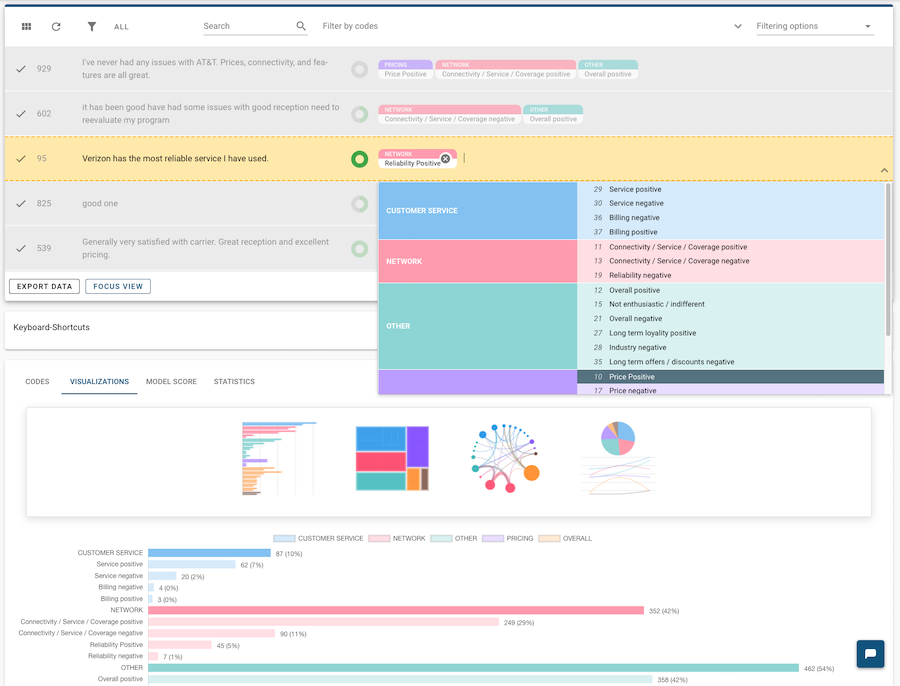 Ascribe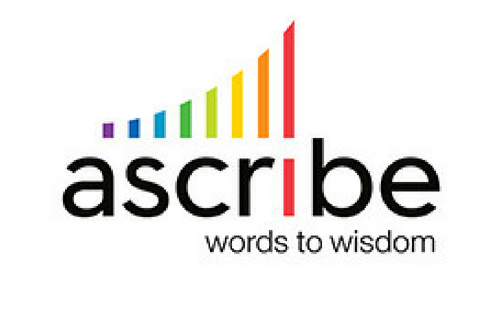 Ascribe provides services and software to code and analyse verbatim comments from research surveys.
The software fully automates coding of open-ended survey responses and verbatim comments. These can be from a range of sources including surveys, emails, call centres and social media. It can also integrate with structured data, and features a reporting dashboard of concepts and sentiment while supporting multiple languages.
The firm also provides verbatim coding services on a project or long term basis.
The platform offers a visualisation tool to help you communicate insights using reports and dashboards.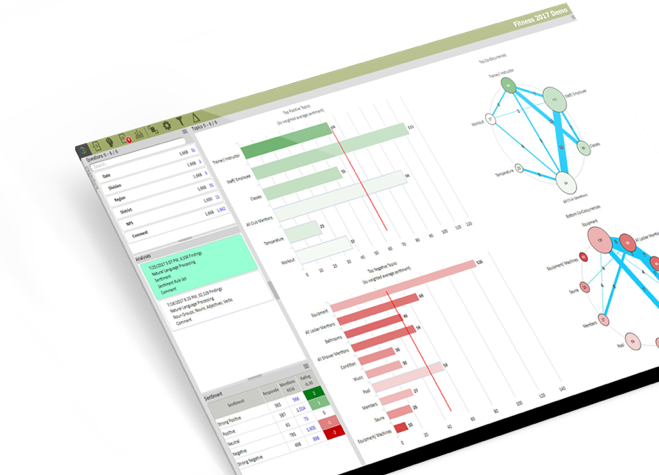 Smartcoder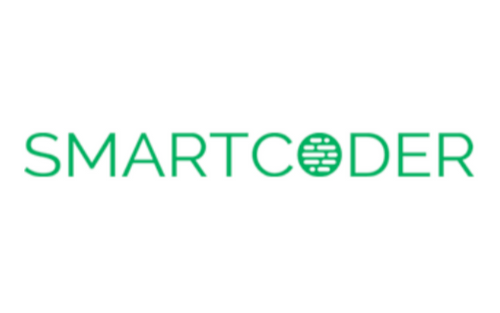 Smartcoder provides automatic analysis of answers to open-ended survey questions.
The tool performs topic analytics and automatically generates a list of categories (codes) and assigns appropriate codes to open-ended questions in surveys. Within moments the content of these answers is analysed, and accurate categories are created.
The self-service platform involves 4 steps: uploading survey responses; automatic analysis; manual refinement; and download of results.
The platform offers a free tier of 200 answers per month, alongside professional plans, dependent on use.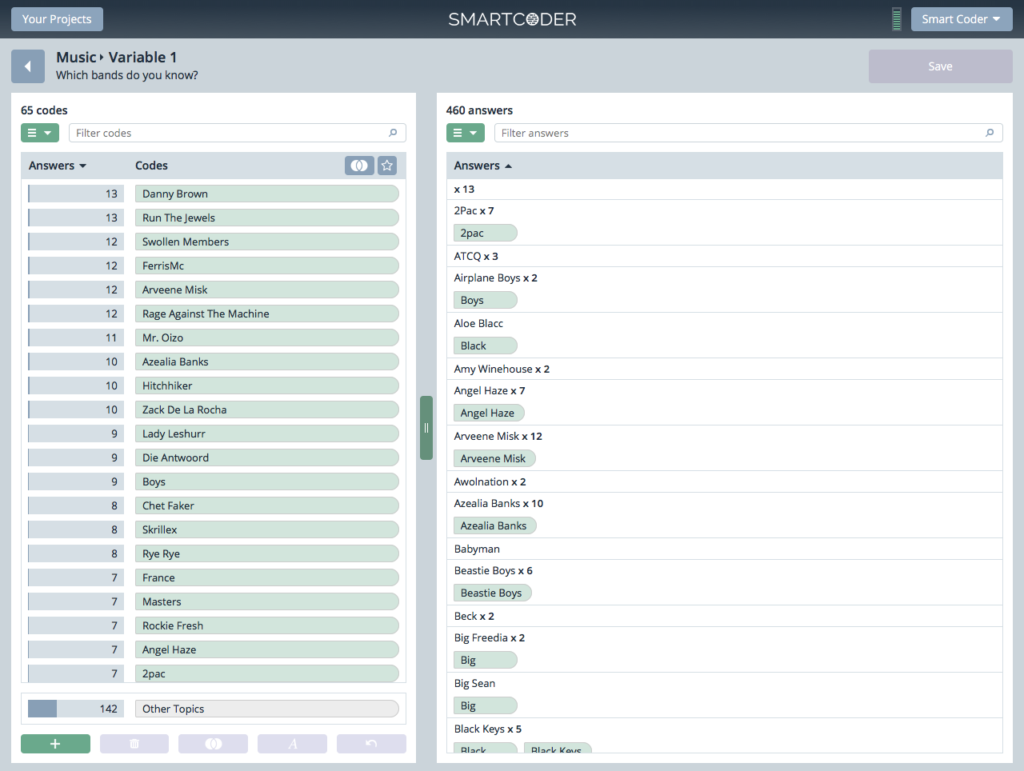 Emotion Analytics Platforms
Heartbeat AI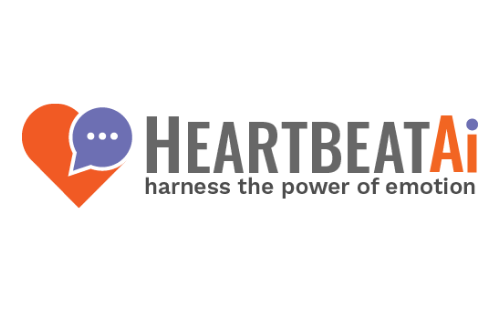 Heartbeat Ai is text analytics platform that helps clients understand emotions behind text.
Text is categorised into 9 primary emotions, 97 secondary emotions and 3 body sensations.
The platform analyses unstructured text data from customer, employee, and patient feedback. This can be from range of sources such as consumer survey comments, call centre and chatbot transcripts, and online product reviews.
Heartbeat Ai organises these inputs into relevant emotion categories derived from thousands of words and phrases. These emotion groups reveal the "why" behind human behaviour and are accessible through a user-friendly dashboard within minutes.
This empowers organisations to extract actionable insights about customers' and employees' emotions using machine learning and natural language processing.
You can watch a demo of the Heartbeat Ai platform here.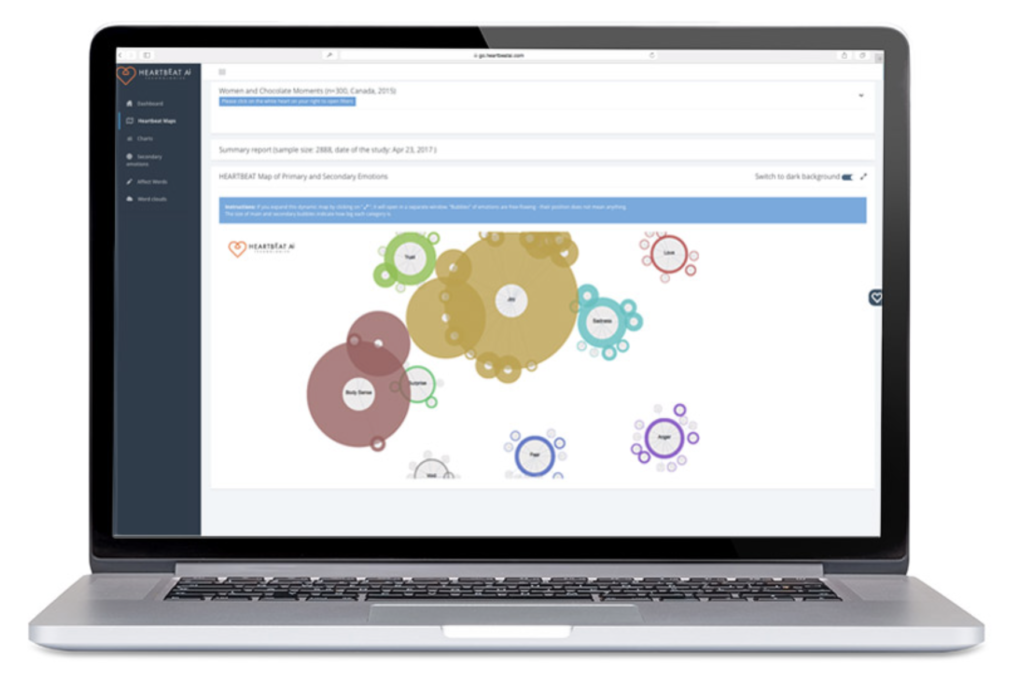 Canvs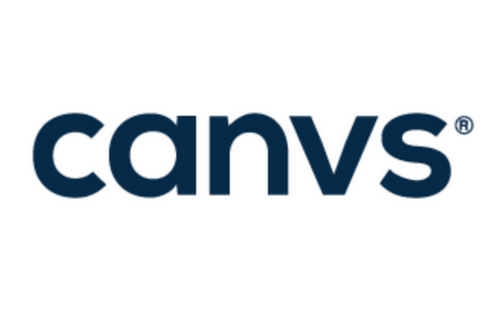 Canvs analyses and categorises "Emotional Reactions" in dialogue.
The platforms identifies 42 core emotions that consumers use to identify how they are feeling or what motivates them to act. Canvs has been trained on over 10 billion social comments and survey open-ends to learn the various ways that people speak, both naturally and 'unnaturally', using modern text options, such as shorthand, slang and emojis.
The technology is embedded in a range of products with specific focus areas: TV (understanding audiences); Surveys (processing open-ended responses); Watch (focused on Facebook video); Campaigns (for analysing advertising and branded content campaigns); Movies (more audience insight, with predictive analytics tying emotional responses to box office sales forecasts); and Publishers (for analysing reader feedback).
An API is also available for custom integrations.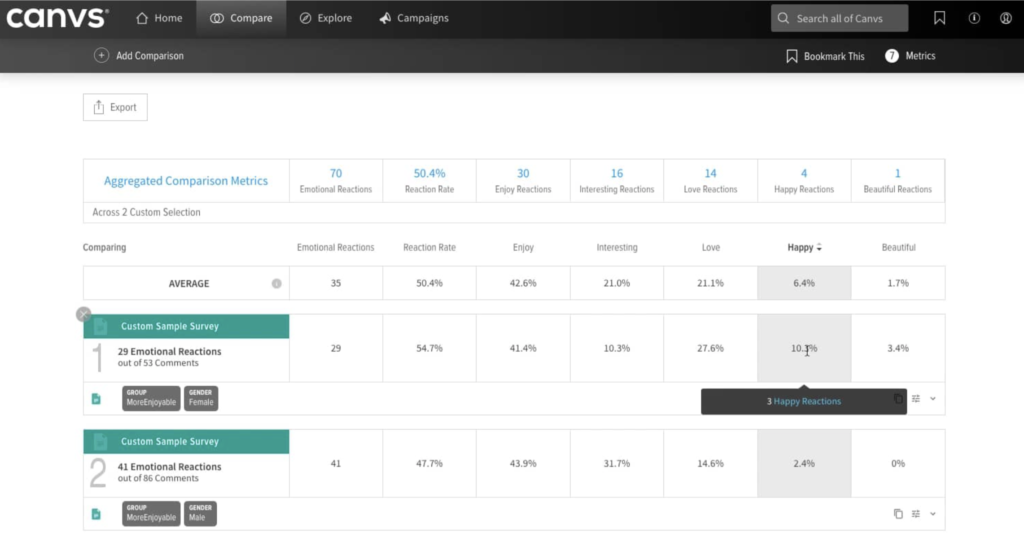 Adoreboard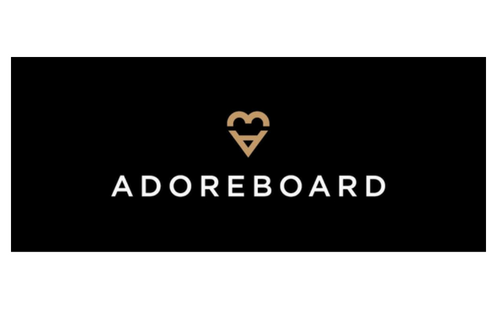 Adoreboard provides a consulting service and technology platform for emotion analytics.
The software enables analysis of proprietary or competitor data and comparison with industry benchmarks using 88 emotion indexes, topic analysis and explanations.
Data sources include social media, NPS verbatim, surveys, news and other data.
The platform can be used for SWOT analysis, competitor benchmarking, customer journey mapping, empathy measuring, and can integrate multiple data sources.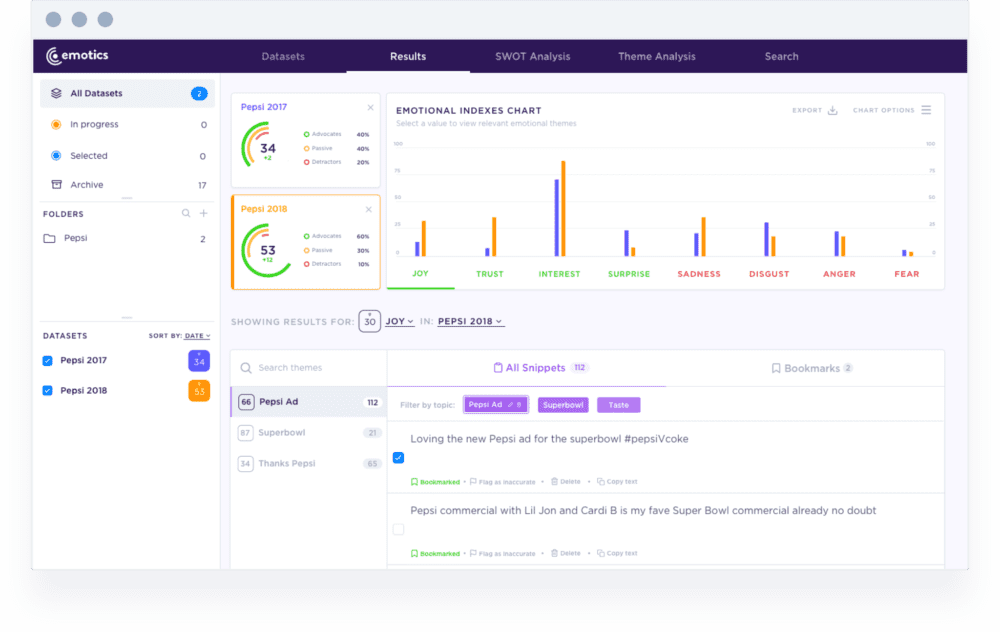 CX Analytics
Thematic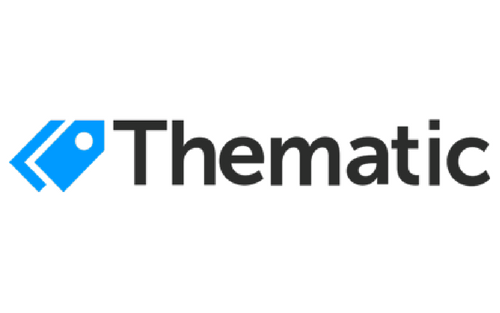 Thematic is a platform that provides product feedback analysis.
It sources customer feedback from any channel, analyses it and creates insights reports which are easily shared through dashboards, email digests and presentations.
AI-powered Thematic Analysis captures the meaning of phrases, grouping similar ones into themes – even if they are worded differently. The platform's AI discovers the themes and groups them into a 2-level taxonomy.
The platform translates and analyzes feedback from over 100 languages using built-in Google Translate API. It can also include geographic data to get a unified view across markets and regions.
The platform provides a fast and reliable way to gain deep insights from customer feedback into what drives customer satisfaction and loyalty.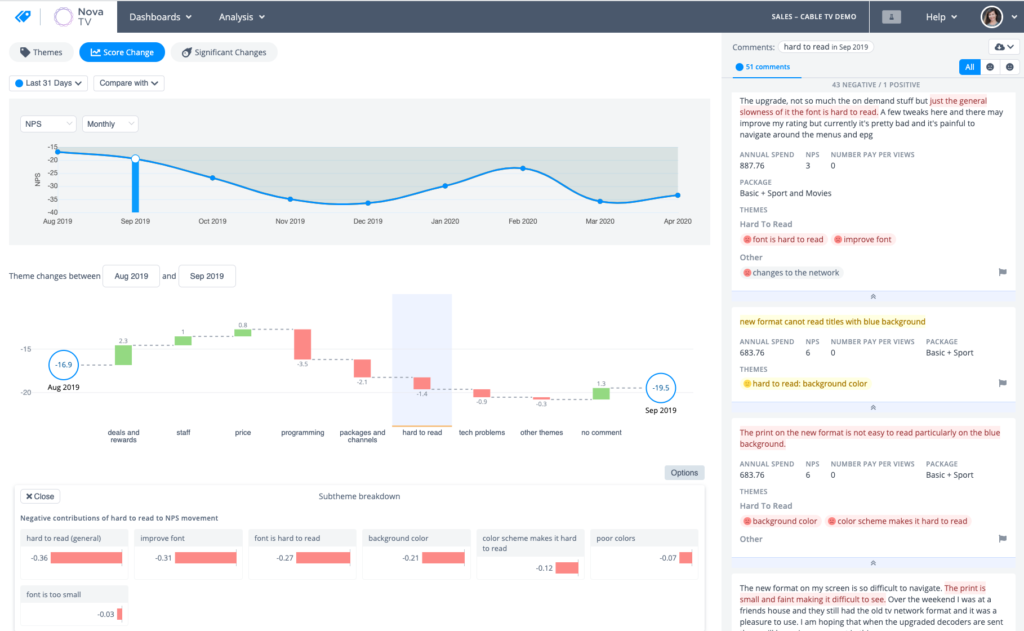 Prodsight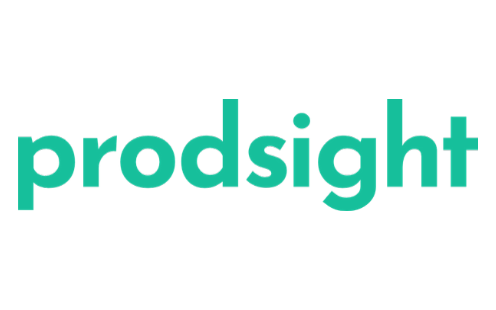 Prodsight is a CX Analytics platform that uses machine learning to automatically tag and apply sentiment analysis to customer conversations.
It allows customers to centralise feedback, combining support tickets, reviews, surveys, NPS and other customer feedback into a single repository. Each piece of feedback is automatically analysed for topics and sentiment based on your custom taxonomy. The real-time dashboard provides insights around customer issues and requests helping to drive measurable improvements to your CX.
It has integrations with a wide range of feedback sources and tools including support (Intercom, Zendesk), NPS (Delighted, AskNicely), Surveys (SurveyMonkey, TypeForm), Reviews (Google Play, iOS App Store, Trustpilot), Forms, CRM and many more.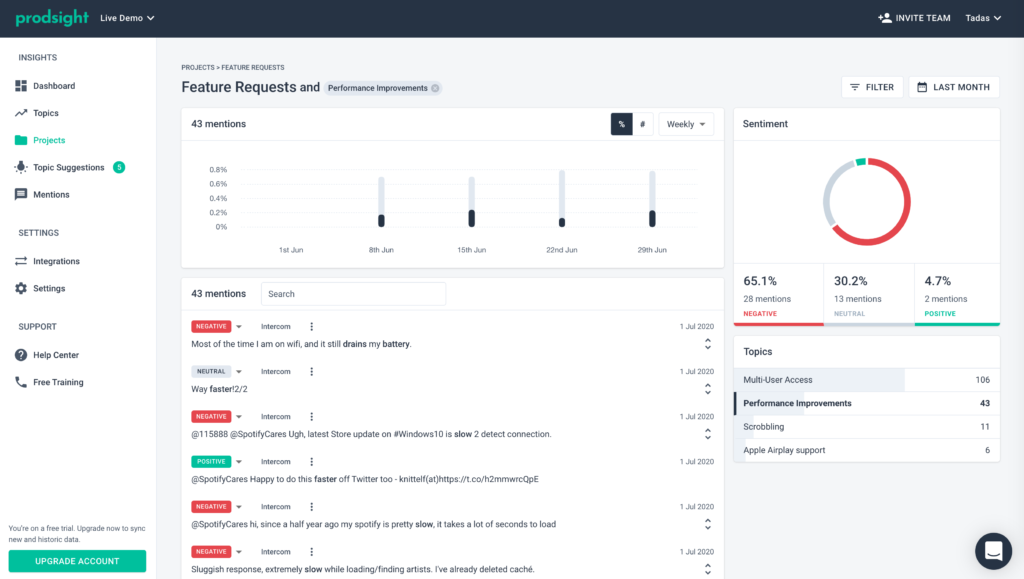 SentiSum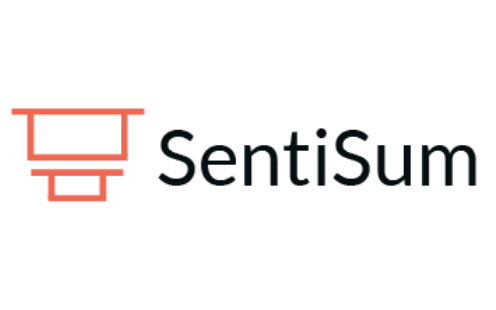 SentiSum is an AI platform that analyses customer feedback data.
It is a personalised platform that uses machine learning to analyse large amounts of customer feedback data from all channels (reviews, NPS surveys, emails, social platforms, customer complaint systems, etc.). Data is aggregated into one dashboard in real time.
The platform's AI uncovers detailed insights that make it easy to do root cause analysis. It understands tickets in real-time so you can identify day-to-day anomalies.
SentiSum provides a customised taxonomy that is specific to your data, allowing for more accurate and granular insights. They also offer hierarchical ticket tagging, contextual ticket tagging, and anomaly alerts.
SentiSum allows companies to prioritise problems and areas of improvement and use data to back up their CX decisions.
You can watch a demo of the SentiSum platform here.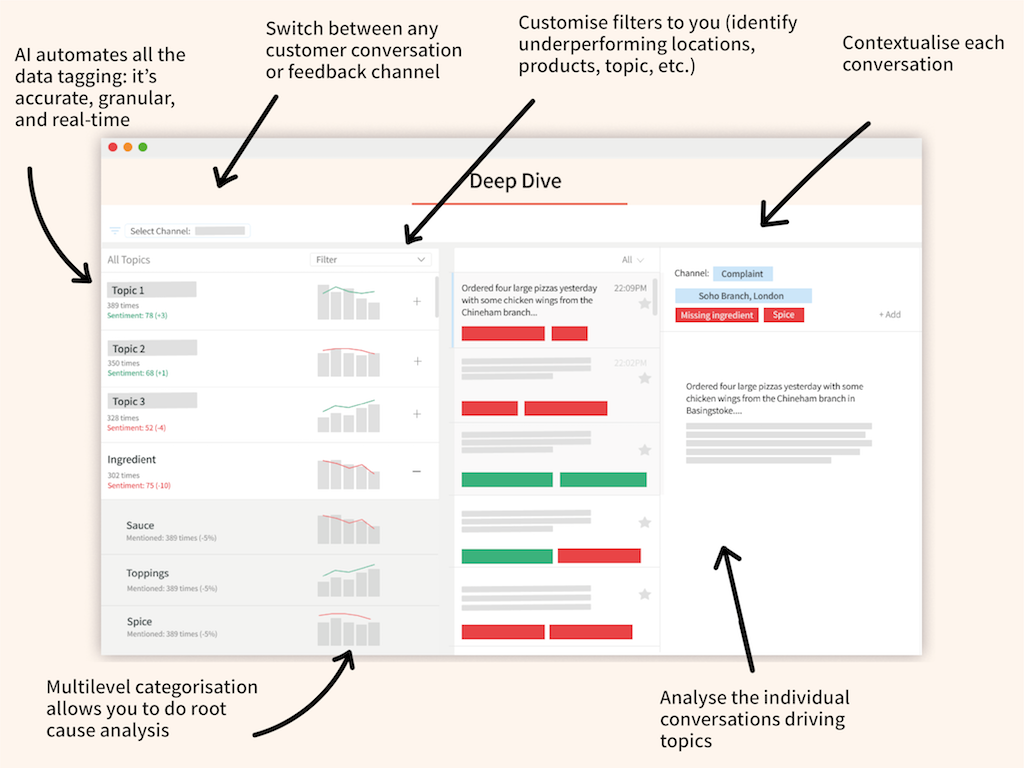 Decooda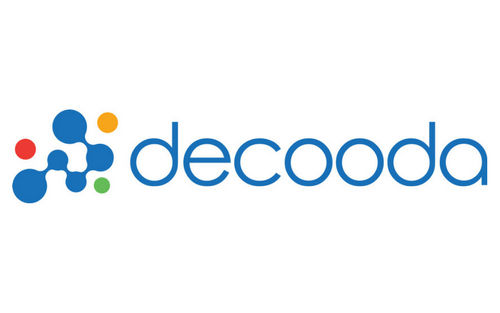 Decooda is a 'Cognitive Intelligence Machine' for understanding the customer experience, with foundations in cognitive psychology and deep learning AI.
The platform aggregates and analyses data from customer interactions, feedback and other sources in real-time. It analyses unstructured text data to detect sentiment, emotions and cognitive states; and identifies topics to determine what impacts each customer's experience and why.
Decooda clients can sift through all digital content, online behaviours, and offline behaviours in real-time to understand how a customer's state-of-mind is shaped by the emotions generated by one or many customers experiences, thereby, revealing the organisation's outwardly-facing behaviours that are the root cause of changes in the customer's state-of-mind.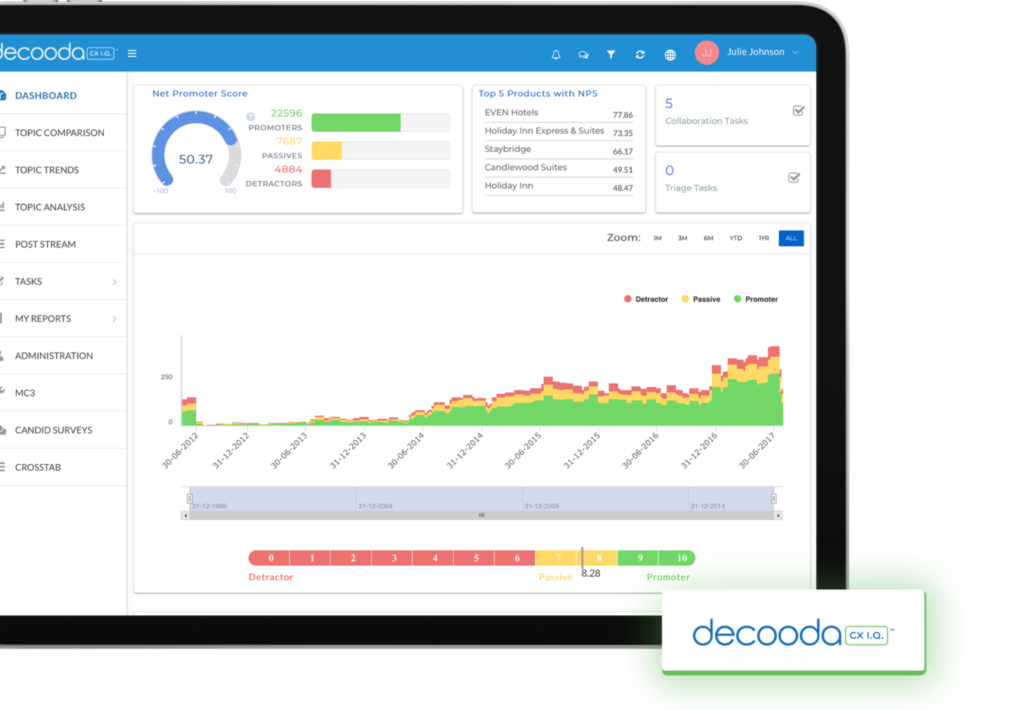 Chattermill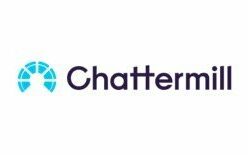 Chattermill uses machine learning to analyse customer feedback from tracking studies, reviews and support tickets.
Every source of feedback and customer interaction can be piped into an easy to use, collaborative platform. Theme and sentiment AI shows how customers feel about your product, understands what keeps them coming back, and helps you stay on top of emerging topics.
Your data can be filtered to interpret the underlying layers of meaning, to instantly gauge what's driving customer experience. Customer feedback can be analysed to identify and predict opportunities to drive revenue, advocacy and retention across every touchpoint.
The platform can be integrated with CRM tools, survey platforms and marketing automation systems algorithms. This allows you to process customer feedback in real time and results are available instantly in online dashboards.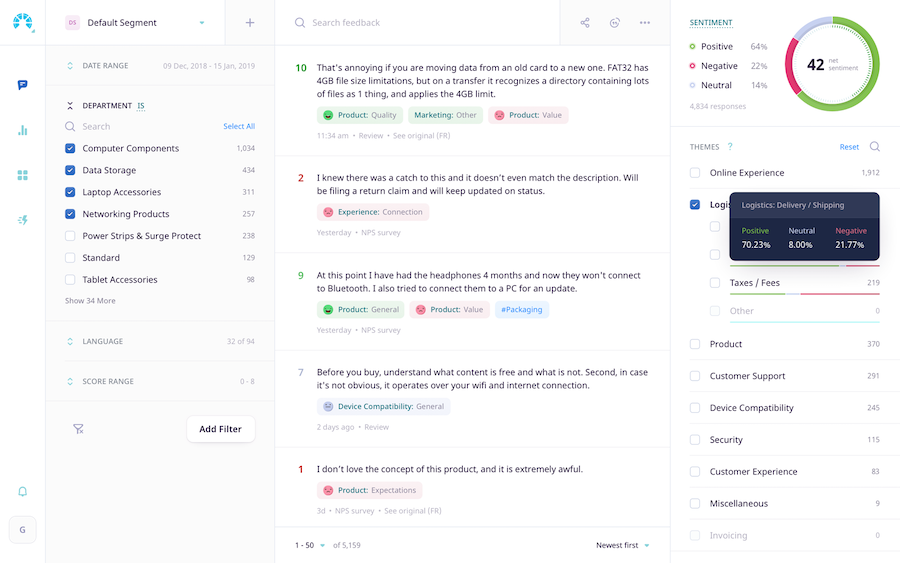 Wonderflow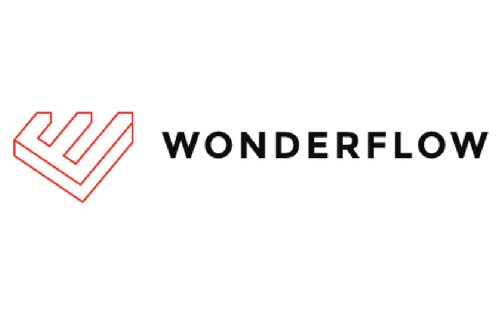 Wonderflow is an end-to-end solution to collect, analyse, and act on all types of customer feedback.
It applies text analytics to customer experience feedback data. Sentiment analysis tools determine what customers like or dislike; a proprietary "Relevance" algorithm reveals what drives customers to buy products; and trends tools monitor price and rating fluctuations.
The platform allows you to identify how to improve customer satisfaction and reduce churn through root cause analysis. Additionally, the platform has predictive capabilities to identify the most impactful product or service improvements.
It also enables you to collect and analyse public feedback about competitors for interactive market research and competitor analysis.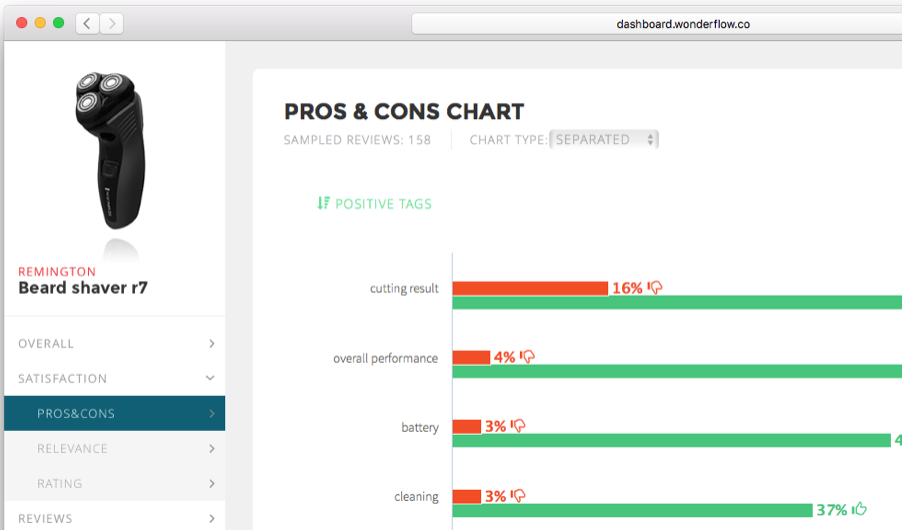 ipiphany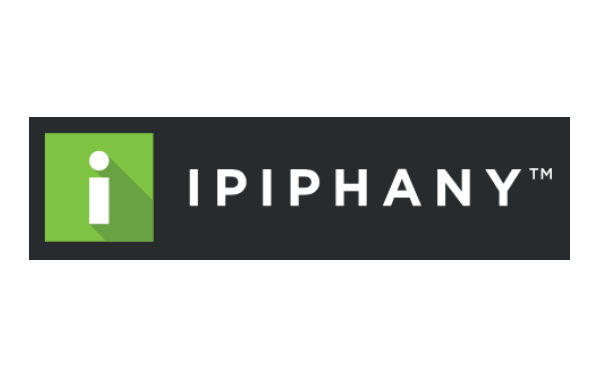 ipiphany applies text analytics to unstructured Customer Experience data (from social media, call transcripts, surveys, email, chat conversations and CRM).
It analyses your customer feedback data in minutes using AI technology to uncover key issues influencing how customers engage and interact with your company, brand, or product. This allows you to prioritise issues, define solutions and track trends, empowering your team to make smarter decisions with more effective outcomes.
Analysis and dashboard features include a key drivers tool to understand movements in NPS, CSAT and Customer Effort scores; a relationships tool to find patterns connecting different topics; a trends tool to know why patterns have changed over time (e.g. "Why has my NPS declined?"); and a comparison tool for contrasting two or more sub-groups (teams, competitors, segments).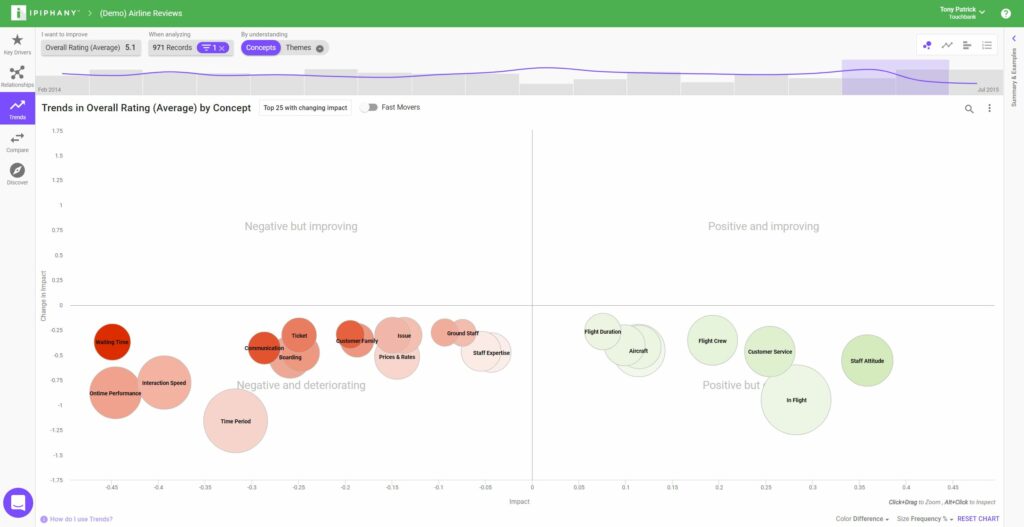 Lumoa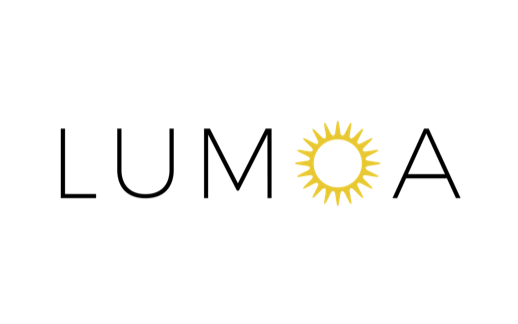 Lumoa is a CX Analytics platform that uses NLP to understand customer feedback from NPS surveys, social media and customer reviews.
Data sources can be connected using the Lumoa API, and feedback can be analysed in 60 different languages.
Outputs include real time insights, trends, automated alerts and notifications, and impact analysis to identify the different drivers of the customer experience.
Using AI, Lumoa helps you automatically generate, track and act on insights from your customers, employees and markets.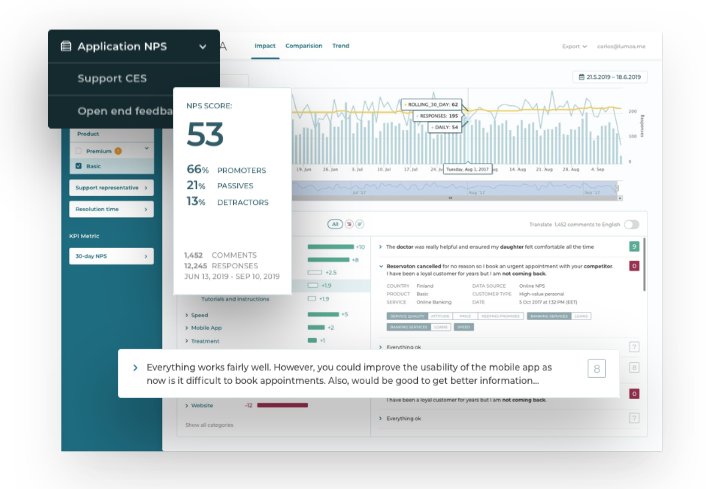 TobBox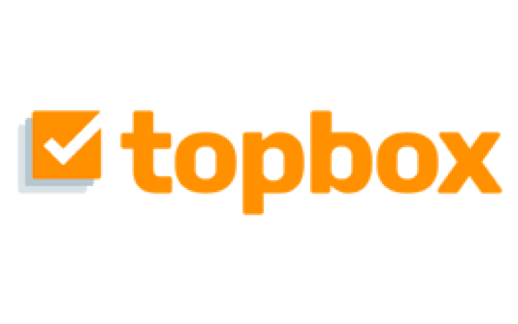 Topbox is a CX analytics platform that aggregates and analyses data from customer interactions.
Sources include feedback, surveys, complaints, reviews and social posts. Data is enriched from CRM systems and classified into topics, profiles and categories. Analytics include sentiment, trends and insight alerts for follow-up action.
Topbox's classification model provides off-the-shelf tagging based on the applicable industry of each client, and also includes a client-specific layer for product names and other unique nomenclature.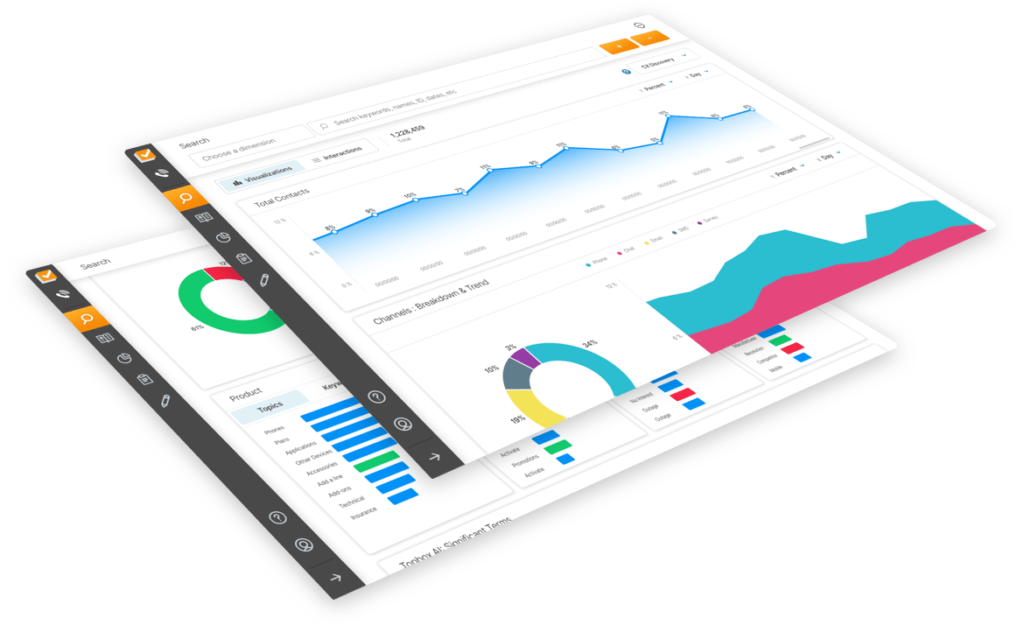 More resources
Still want more information about text analytics? Well, we've got you covered.
There's several blog articles, webinars, demos and platforms to browse on our Text Analytics page.
Read:
Read our article What is Text Analytics? to get an introduction to the method and learn about use cases.
Read our article to learn more the different types of text analytics platforms; 6 flavours of text analytics platforms
We have a free ebook available, in partnership with Heartbeat Ai, called Uncovering Human Emotions in Unstructured Data which you find here.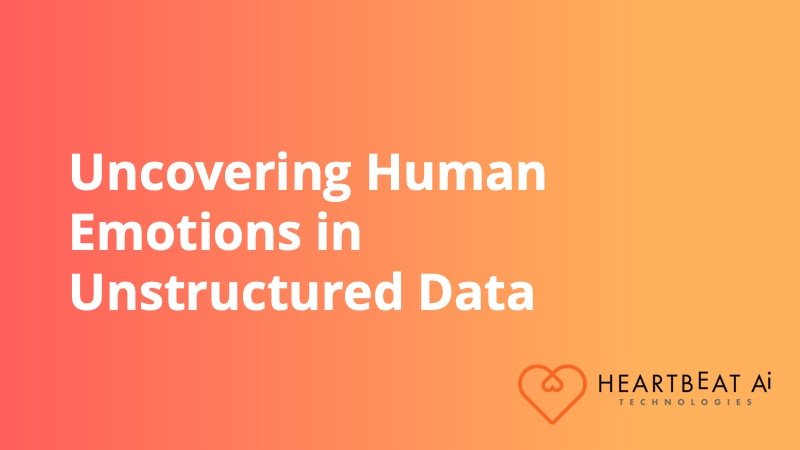 Watch:
You can also check out our free webinar: EmotionAI: Research tools that read human emotions from behavioural data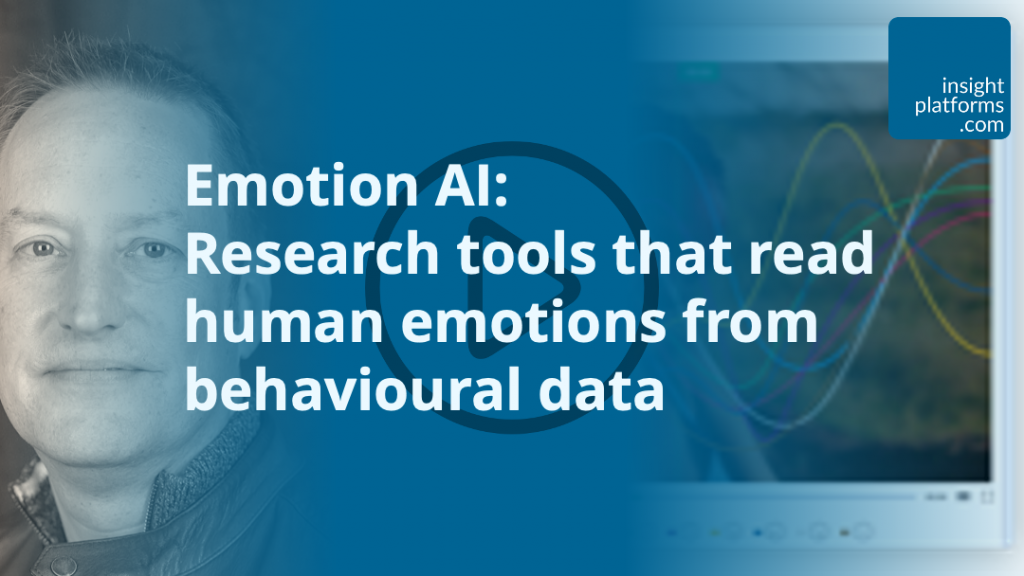 We've got a selection of great demos from some of the companies listed above to watch.
SentiSum's demo can be viewed here.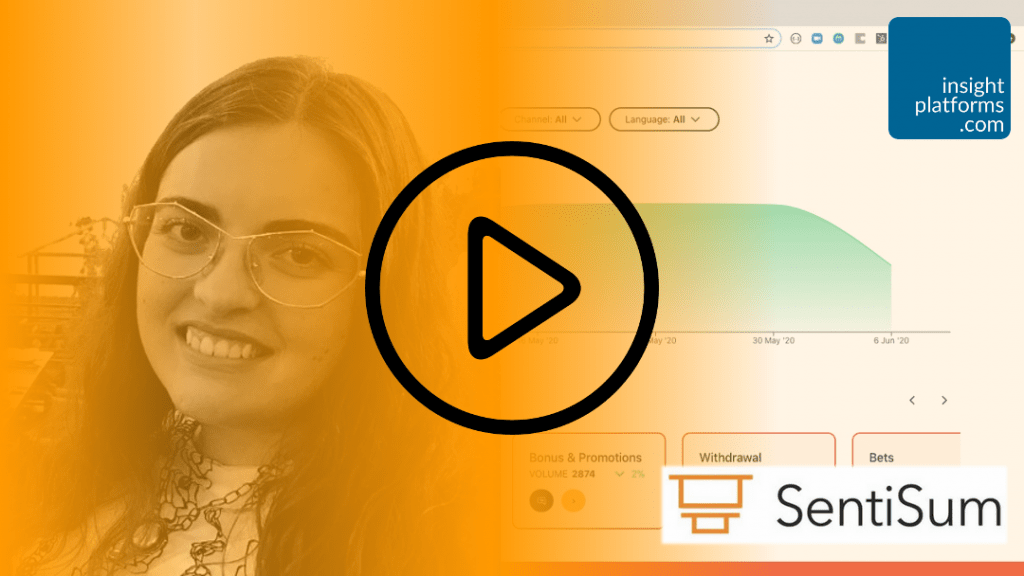 You can find Codeit's demo here.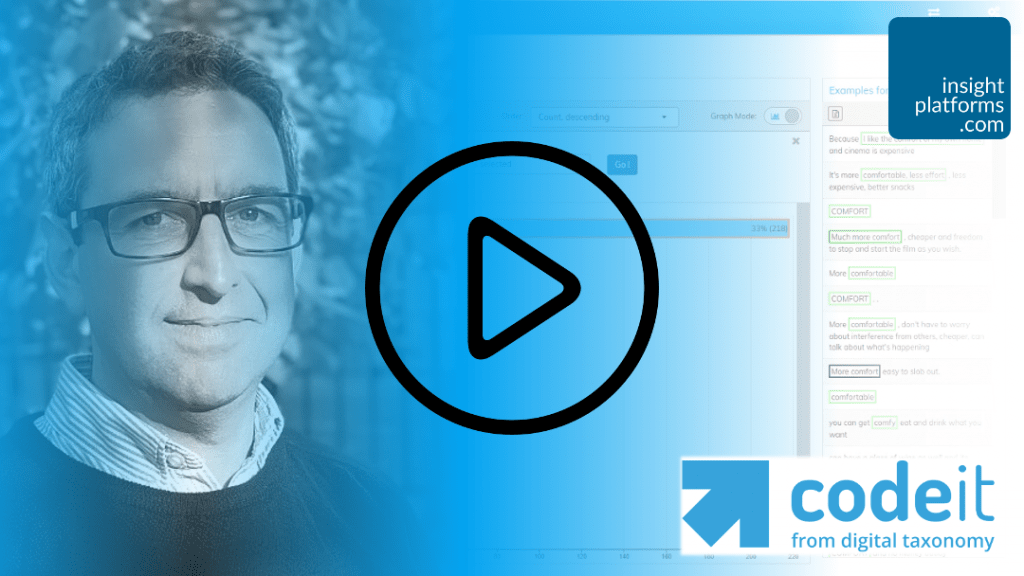 Heartbeat Ai's demo can be viewed here.